Live from the Beacon Theatre...
Robin Ince's Horizons Tour Blog
Walking down Park Avenue I see five our six women with a Brazilian. I am not sure how you define a Brazilian, but for me it is a tightness in the face that resembles the facial plastic surgery Katherine Helmond has in Terry Gilliam's Brazil.
There is a thinning and a smoothing of the features, an amorphous identity topped off by all having the same small, groomed dog. 
We have our first and last diner breakfast in New York. I never used to feel that I was in New York until I had smeared some blue jam from a small pot on rye bread. Our breakfast companions are Andy and Sophs Nyman. Andy is New York appearing in the long delayed and much revered production of Hangmen. Andy tells us we must visit The Magic Castle when we are in LA and then relays a tragic and macabre story about the sad death of the magician Daryl Easton. 
Easton was meant to be performing in one of the performance rooms, The Parlour. As showtime approached, no one could find him. They looked all over, backstage and front stage, rifling through props, checking behind the boxes of illusions and the hanging prop dummy. He was not to be seen. It was then that horrible truth was realised. That was not a prop dummy, this was Easton. He had taken his own life. In some reports, much was made of Easton being a master of rope tricks. He was known as a happy go lucky guy. It seems few knew that behind his public bonhomie, there was a deep sadness. We continue breakfast talking about the importance of being able to speak out and the importance of being ready to listen. 
It was a happy breakfast even though we still touched on sad themes. 
Brian goes to meet another explorer at his club and I go back to the hotel room to continue going through the copy edits of my next book.
I walk across Central Park to The Beacon Theatre, passing a man on a bench by Strawberry Fields strumming Blackbird while people nod along and think Beatlesy thoughts.
The Beacon has an impressive lift signed by many of the performers who have stood on the stage. The lift attendant obviously measures me up as I walk in, wondering whose signatures would most fascinate me. He is quick to point out that it is signed by Mike Tyson and Hulk Hogan. I search for George Carlin's signature, but the palimpsest nature of the steel walls may mean he is lost in a multitude of Sharpie flourishes.
The theatre is beautiful and ornate, with columns laden with swirling mythic figures and decorative flourishes. I don't think England has anything quite like this. What a movie palace this once was. If I had found their Wurlitzer Organ, I would have insisted that Brian rise from the depths playing When You Wish Upon A Star and pointing to projected constellations.
But he has a new toy. He is now able to draw equations on the screen and this makes him very happy and gives him a conviction that we can cut the show by 20 minutes. I am yet to be convinced, as befits a physicist, the concept of time is malleable in his hands.
Due to Union rules, when the stage goes dark, all activity MUST cease. The supper break is sacrosanct, perish the thought of the repercussions should you open a flight case at such times. We return to the hotel and prepare.
There is an extra level of edginess when performing in Manhattan, especially on the stage the great Carlin stood on. We have a few guests backstage, including my college friend, Else, and one of my favourite singer songwriters, Laura Cantrell. The last time I saw her was at the Union Chapel in London. She had been on a mission that day to find as many packets of Jelly Babies as possible as her daughter was a big Beatles fan and had read that Ringo Starr's favourite sweets were Jelly Babies, an elusive item in Manhattan. She brings along her pal, Rachel Liebling, who made the landmark documentary about bluegrass music, High Lonesome. I put it on my list of movies for the tour bus.
The New York audience is as good as we could hope for, energetic and engaged.
Also, Brian's new magic equation doodler and edits really does cut 20 minutes off the show and it is now in the goldilocks zone of show length.
It is a satisfying night and we stay backstage and have a drink and some salted crackers.
I can worry at times that I am extraneous to the show.  Sometimes, it can seem strange going from the the big thing in the little shows I do to the little thing in the big shows that Brian does.
For this reason, it is encouraging when Richard Garriot, president of the Explorer's Club remarks how important he thought our interactions were. It shuts up my malevolent demon homunculus for a while.
Widow Basquiat is the end of my New York books, before I go to sleep, I turn to the novel for New Haven, Bernard Wolfe's Limbo, as recommended by Neil Gaiman.
"In the aftermath of an atomic war, a new international movement of pacifism has arisen. Multitudes of young men have chosen to curb their aggressive instincts through voluntary amputation – disarmament in its most literal sense."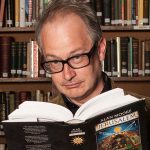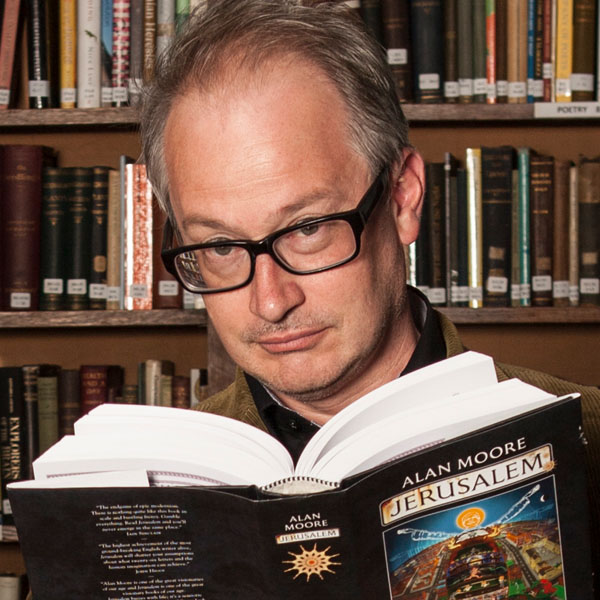 Robin Ince is a multi-award winning comedian, writer and broadcaster.  As well as spending decades as one the UK's most respected stand-ups, Robin is perhaps best known for co-hosting The Infinite Monkey Cage radio show with Brian Cox.  For his work on projects like Cosmic Shambles he was made an Honorary Doctor of Science by Royal Holloway, University of London. His latest book, The Importance of Being Interested is out now.
If you would like to reuse this content please contact us for details
Subscribe to The Cosmic Shambles Network Mailing list here.