Mapplethorpe and New York - Horizons Tour Blog #2
Robin Ince's Blog
I felt grown up when I went with Heather and Carolyn to the Robert Mapplethorpe exhibition at the National Portrait Gallery.
It was 1988, maybe 1989 and I was about to be leaving being a teenager behind. 
What was on the wall that day is now mixed up with the works I have seen so many times in books and magazines, strong flowers with noble petals and muscular men with impressive penises captured like perfect specimens pinned on the dark backdrop of his studio. 
In those frames, the only reality on display is their existence. 
On the flight to New York , I read of Mapplethorpe's death in Patti Smith's Just Kids.
Lying on my hotel bed, listening to the dogs, drivers and machinery of the city, I turn on the television. I am straight into one of those medical adverts that lists lengthily and methodically every possible distressed bowel movement, angry rash or aneurysm this miracle cure may cause as it attempts to cure your ill by killing you another way. This one was a very cheery advert for something that will help people who are HIV positive. The beaming man at the end of this list of cankers and fevers looks as happy as any man advertising a new juice drink or honeyed cough medicine. It is a long way from the image of HIV and AIDS that was brutally reported by the 1980s news media at the time that Mapplethorpe and so many others were dying.   
I haven't spent enough of my life listening to or reading Patti Smith. While Mapplethorpe idolised Warhol when he and Smith were young, she summarises her attitude as, "I hate the soup and felt little for the can". She recalls Mapplethorpe explaining his artistic process, "I stand naked when I draw. God holds my hand and we sing together". For reading Rimbaud at school, she was suspected of being a Communist "and then they threatened me in the John."
The book so beautifully encapsulates two young people, living on tinned stew and day old bread, not merely dreaming of where they were going to be one day, but knowing one day something would happen. For them, it did.
There is a melancholy for all of us, remembering when we were young and we had all those dreams and possibilities before time carried us on and hardened our options and narrowed our paths. From "what will I be?" To "what am I now?"
Rose tinted reflections that exclude all those days of trying to fashion yourself into something your were not.
I have also been reading EB White's Here is New York, written in 1948.
"It is a miracle New York works at all. The whole thing is implausible".
He believed that New York was peculiarly constructed to absorb anything at all and that "no one should come to New York unless he is willing to be lucky".
It was a pleasurable way to spend the flight, walking through the New York of the late 40s, into the Chelsea hotel on at late 60s and then arriving in the 21st century. The journey to lower Manhattan was slow enough to get a leisurely view of the site of the World's fair, the vast cemetery just off the freeway that gives the dead a fine view of the Chrysler building, and all those wooden houses that excited me so much when I first saw New York when I was 19 years old. On that day, I remember flying close to the illuminated Statue of Liberty as we came into land. I am pretty certain it is a false memory, but I'm keeping it anyway. When we got to out friend James's house, we were excited to see American television. The first channel that came on showed us Man About the House followed by Genesis of the Daleks.
On this occasion, Brian and I ate some prepared kale and then walked to Battery Park to lengthen our internal organs that had become hunched by the flight.
An early night, not long after dusk and I, as any Edgar Allan Poe admirer is likely to do, slept fitfully, unsettled by the anxiety of a lengthy car journey to Washington DC the next day.
Sadly, we are not using trains due to the worry that infection with COVID could lead us to a ten day enforced stay in the Comfort Inn in Columbus, Ohio.
At 6am, I gave up trying to sleep and ate corners of flapjack to create an oat bed for Sertraline.
"It's SHOWTIME!"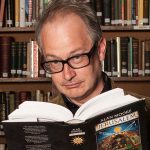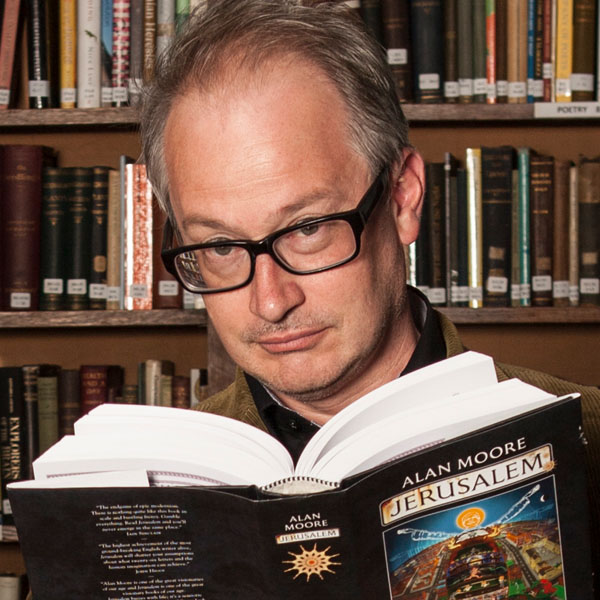 Robin Ince is a multi-award winning comedian, writer and broadcaster.  As well as spending decades as one the UK's most respected stand-ups, Robin is perhaps best known for co-hosting The Infinite Monkey Cage radio show with Brian Cox.  For his work on projects like Cosmic Shambles he was made an Honorary Doctor of Science by Royal Holloway, University of London. His latest book, The Importance of Being Interested is out now.
If you would like to reuse this content please contact us for details
Subscribe to The Cosmic Shambles Network Mailing list here.