Specialist Subject: The Young Ones
Robin Ince's Blog
When I was 10 years old, I was picked for the school quiz team as I had NHS glasses.
It was a disaster. My mind went totally blank. I knew everyone else's answers and none of my own. I was gleefully taunted by Michael Cunliffe and a baying mob of sadistic classmates all of whom erupted as if scripted by William Golding. It is for this reason that I have never said yes to Celebrity Mastermind until now. The pandemic left me devoid of alibis. My shame memory is a dominant portion of my brain, so the week building up to the recording became more and more terrifying. It was reminiscent of the first time I was allowed on Just a Minute. In the run up of two weeks, just as I hit the hypnogogic portion of sleep, Nicholas Parsons face would hover into my skull, say "and you subject is chocolate puddings and I would um and err repetitively until Paul Merton and Clement Freud cannibalised me. The build up to Mastermind meant that my first thought on waking was about my specialist subject – The Young Ones. My consciousness would fade in with me recalling the exact order of guest bands from Nine Below Zero to John Otway via Rip, Rig and Panic.
I watched every episode at least ten times. Then took to watching them in fast forward checking I knew every plot point, rude word and kitchen poster whether General Kitchener or Early Victorian Teatime Photographs. I was ready for answers such as Sex With The Headless Corpse of the Virgin Astronaut (the first video nasty they plan to watch if they get the video recorder working) and "Because he had a runny bottom" (the reason Rik was so annoyed with Vyvyan for throwing the toilet out of the window).
Sleep became fitful. 2020 has been reasonably insomnia free as my sleeplessness is performance related and as there have been no live gigs to do for over 6 months I have slept far better than a baby, in so far as I have slept throughout the night without crying or incontinence.
Being aware that tiredness effects your memory, especially for the general knowledge round, I lay awake in a Belfast hotel room counting the ceiling until dawn the night before the recording.
I saw the ten year old ghost of me shaking his head with an "I told you so" look as I anticipated John Humphries saying, "and at the end of that round you have scored one".
Some of us were more anxious than others. No One on my show was a regular quizzer. We had not trained for this by subscribing to every lockdown zoom pub quiz. Every time I looked in my head there seemed to be less knowledge in it than there was the minute before. Neurons containing facts and answers were surrendering themselves to the ether.
Due to the pandemic, there was no studio audience. I feared this would play against me, too. Adrenaline from fear of an audience's judgmental eyes can pep up flabby brains.
John Humphries was in an avuncular mood.
I took my Imodium and the opening notes of Approaching Menace played.
I was the last contestant, which at least gave me the chance to rehearse my mind by trying to answer other people's specialist subjects. Joe Pasquale was up first with Planet of The Apes.
I didn't do too badly on that, about two less than Joe, but faired less well on Mwaksy's specialist subject of The Gospel of Mark and very badly on Grace Dent's Edward VI round.
I am not sure what my face looked like as I sat in the chair, I imagine it was blinky terror.
I have not felt anxiety like this in years.
Would Michael Cunliffe, probably a hedge fund manager by now, find his way to my social media or even my house to start his Lord of the Flies routine again?
I will stop the story there. I am both sworn and signed to secrecy, but I have sat in the chair now and I am still alive. My post traumatic quiz syndrome is at bay, but some nights, as I drift into sleep, John Humphrey's floating head appears and says, "who holds the world record for the stickiest bogey?"
UPDATE: The episode has now aired and you can watch it here.
Robin's chosen charity is Maytree, which is a residential respite centre for people who are feeling suicidal. He spoke to Sadia from Maytree about their work and about mental health issues. You can watch the chat below or listen to it on the Science Shambles podcast. All the subscribe links for that are here.
On Sunday 7th March (Rik's birthday as it happens) at 6.30pm, Josie Long and Robin will be hosting a live Young Ones and Rik Mayall quiz with special guest Lise Mayer. You can watch and join in here.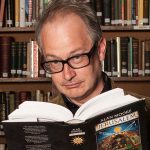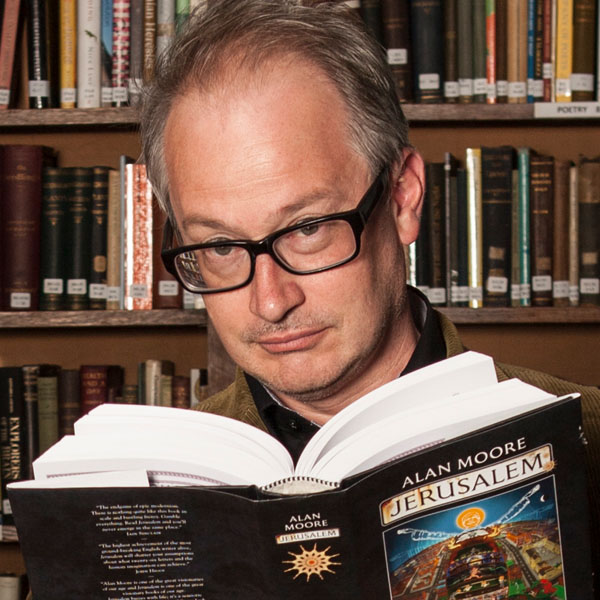 Robin Ince is a multi-award winning comedian, writer and broadcaster.  As well as spending decades as one the UK's most respected stand-ups, Robin is perhaps best known for co-hosting The Infinite Monkey Cage radio show with Brian Cox.  For his work on projects like Cosmic Shambles he was made an Honorary Doctor of Science by Royal Holloway, University of London. His latest book, I'm a Joke and So Are You is out now.
If you would like to reuse this content please contact us for details
Subscribe to The Cosmic Shambles Network Mailing list here.