Eddie Izzard, Airing Cupboards and the Nature of Writing
Robin Ince's Blog
Eddie Izzard once advised me that I should not have an airing cupboard. He had come round to my flat to play Escape from Colditz. He won. He told me an airing cupboard was a level of luxury too great and no creativity could come from warm or even dry towels. It was damp towels and uncomfortable knee hinges that led to him creating the "cats drilling for oil" routine.
He didn't tell me to open a blog post with a name drop, but he might have done.
I no longer have an airing cupboard, I don't know if it has helped.
One piece of advice I have never followed is "why don't you actually write a show as opposed to dicking about on stage hoping to find one"…until now.
Carl Cooper, the non malfunctioning HAL of the comedy circuit since 1990, a former brilliant ice cream salesman turned brilliant radio producer suggested I actually wrote a show for Edinburgh this year. Ever contrary, I have tried to write two instead.
I have never really written stand up. I have always had lots of notebooks, postcards and till receipts with non-sequiturs and half words on them, and then they turn into something or other, and the most effective something or others stick.
I have written screenplays, pilots and routines for other comedians, but when it has come to my spitty little exclamations, I have shied away from it.
Maybe I think it could cause a "loss of authenticity" or maybe I'm just lazy.
Over the last couple of days, I have written an 8000 word script for one show (and there is more to add) and I have another script to write for the second show.
It is interesting to see a different sort of joke appear when staring soberly at a blank page rather than in the heightened state of lunacy and paranoia that happens on stage.
The intense staring of others is very different to the solipsistic staring of writing alone.
I had almost escaped from the clutches of Carl's demand, but with two weeks to go and no more previews or stage time, I decided I would have to create some sort of monologue. I will now pace around the garden, reciting like my swearing and clumsy analysis of the world was The Revenger's Tragedy.
I wonder if Michael Legge could kneel in my prompt box on the first night?
I have been surprised how many comedians write scripts.
I remember standing at the side of the stage and seeing the open notebook of a comic.
It seemed that he started the day with a pun, then tried to ring that subject dry by writing out every thought in his head until he found the joke he wanted. When you are writing on a specific subject, it can be useful to put whatever the first joke that comes to mind down on the paper or screen. It gives you something to fight against, the fear that the grotesque clichéd tangle is the best you can come up with acts as a spur.
I remember admiring Tim Vine's tenacity when we did a few gigs together so long ago that we had hair. Every morning, he would wake up and think and rethink a pun involving some bare knees, a desert crossing and a tandem. He never did find the joke he was looking for, but by god, he tried.
George Carlin wrote meticulously and then toured methodically to perfect his HBO specials. Greg Proops told me of a night where George Carlin, halfway through his set, pulled out a piece of paper and said, "I haven't memorised this bit yet, hope you don't mind me doing it."
Then, despite the lack of illusion of spontaneity and the fact he was reading it from a bit of paper, he delivered it so perfectly that it made no difference whatsoever.
Yet, despite his genius and years in the comedy business, Carlin still knew he needed to get tour constantly to ensure he had found the right words and the right delivery.
At least by putting it on the page I know what my shows are about, one is about art, the other is about delusions, narrow boats, dog erections, the universe as simulation, Kurt Vonnegut, entropy and ghosts.
I am intrigued to see how writing a show for the first time in a writerly way changes things, hopefully the damp towels helped.
My two shows are here and here.
Here is when Eddie Izzard was on Book Shambles.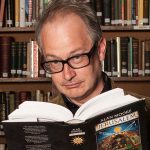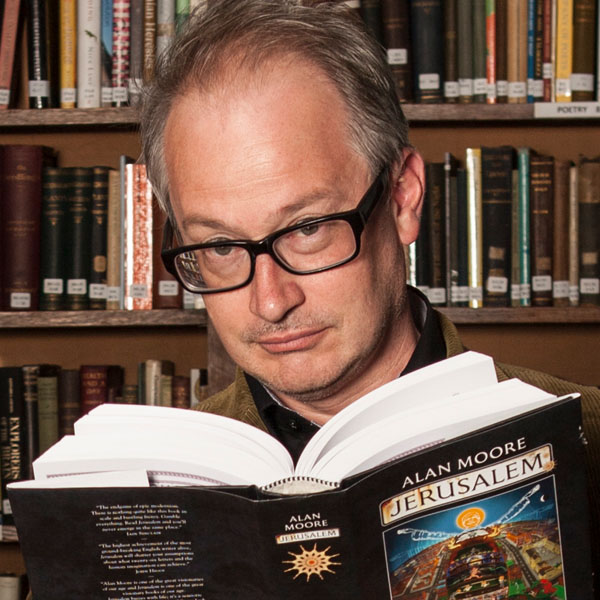 Robin Ince is a multi-award winning comedian, writer and broadcaster.  As well as spending decades as one the UK's most respected stand-ups, Robin is perhaps best known for co-hosting The Infinite Monkey Cage radio show with Brian Cox.  For his work on projects like Cosmic Shambles he was made an Honorary Doctor of Science by Royal Holloway, University of London.