And Who Shall Be Healed… Nick Cave and The Bad Seeds on Ice
Robin Ince's Blog
Who was healed tonight?
Arms reached out desperately to touch and he touched them.
Those nearest the stage were caught between the imagery of a Baptist revivalist ceremony and a zombie movie. Did they want to take communion by taking and eating the body of Nick?
But Nick Cave's audience are not brutal, just adoring.
On a rare occasion, some shouted out song requests, my favourite being the call for "Anything!"
No one controls their audience like Nick Cave, he conducts them and benevolently controls them.
There is respect from both sides.
When there was a brief shouting out of requests, one man topped it all with the request of "anything!". And there is the rub, greatest hits are not required, the experience of seeing Nick Cave and the Bad Seeds usurps the necessity of a greatest hits package.

For those who wanted "classics", there was early work with From Her To Eternity, Tupelo and The Mercy Seat, and the nineties were represented by The Weeping Song, The Ship Song and Into My Arms, but Skeleton Tree dominated.
Oh to have been such a doubter that I had wondered if Skeleton Tree was "an album to be played in arenas".
My level of wrongness is on a cosmological scale.
The entirety of the album was played across the evening, the craftsmanship and charisma easily translating its terrible beauty to the environment of an ice skating arena in the Midlands.
The lengthy distance between me and the stage made no difference, the sound was magnificent.
If anyone still wishes to declare that popular music is not worthy of being called art, then let them be struck down by the ghost of Stagger Lee.
It is striking how easy Nick Cave makes being magnificent seem. He talks to the crowd as humans and they reciprocate by being gentle even when the grip on his wrist seems muscular.
By respecting them, they respect him.
There is a lesson, such an obvious one but repeatedly forgotten or ignored at the moment, that if you treat people humanely, they will be humane.
On the way in, my wife commented how polite and friendly this vast throng of people seemed to be. Trust them, many of them are avid readers I imagine. The weight of beat literature in their heads could crush a Kraken.
I thought about my diminished interest in Morrissey and wondered at what point Nick Cave had overtaken him? Lyrically, Nick Cave never bores. Musically, he and the Bad Seeds continue to surprise. Last night, I thought of how Nick Cave communicated and how different he seemed to Morrissey. Morrissey seems to love his audience because they adore him, Nick Cave's appreciation seems deeper, as his lyrics repeatedly demonstrate, he is an interested human with a curious mind.
Morrissey retreats and blames while Nick advances and experiences. I can think of no other artist whose back catalogue is so full of adventure, and whose continued work, now deeply into a fourth decade, is so artistically fulfilling. There are no duds and there are few who have remained so fecund.
I was once asked to describe Nick Cave and the Bad Seeds by someone who knew nothing of them, and the best I could come up with was "imagine a band on a cruise liner that has an air of Marie Celeste and is operated by Allan Ginsberg, and the band have been playing for eternity, their beards getting longer and longer and entwined in the instruments, yet what comes out becomes more and more beautiful. And they are lead by a Chimpanzee that has not only become sentient, but has advanced beyond human capabilities since the black obelisk appeared, and he has declared himself an altruistic preacher…"
I am not sure it makes any sense, but I knew what I meant at the time.
As Cave wiped the sweat off his face with an audience members knitwear, we saw Elvis, but there was Johnny Cash and Leonard Cohen and all the shoulders of giants he stood on, but those shoulders were buckling under the weight of this man, too.

Near the end of the gig, he welcomed a hundred or so of the audience on stage. This was one of the few moments I got tetchy from a distance. Put your fucking iPhones down and just immerse yourself in the experience of being an impromptu choir for a murder ballad. Seeing one woman selfie-ing herself dancing along to him, he cheerily admonished, "what must sex be like in your house?" and later added the line "here comes the devil with an iphone in his motherfucking hand!"
One day, there may be some who will lose their memory when they lose their memory card.
Sorry for being so florid, but the night was remarkable. "It was like giving a blind man eyes," as a notable biologist once said after a day in the rain forest, I'll repeat it now after a night in an ice hockey rink.
Coming soon – Billy Bragg, Charlotte Church, Mark Thomas, James Acaster, Josie Long, Grace Petrie, me and more are doing a cancer charities benefit at Wimbledon Theatre on 23/10. come along.
My tour continues – Salford, Hull, Colchester, Bristol, Norwch, Leeds, Winchester and on. Details HERE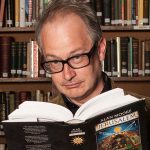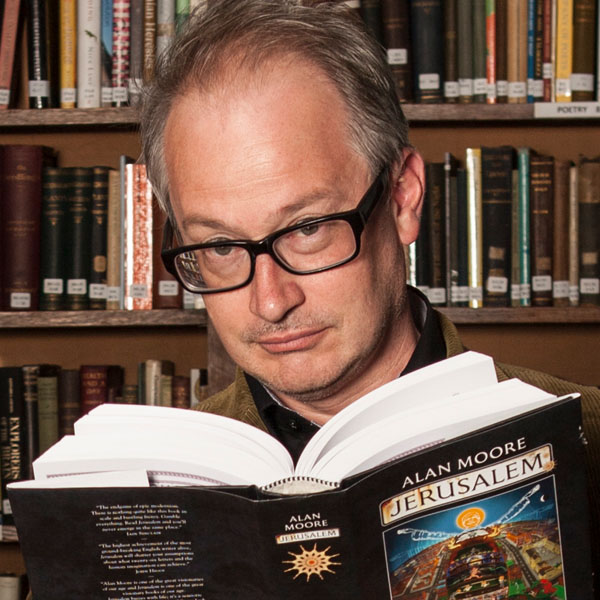 Robin Ince is a multi-award winning comedian, writer and broadcaster.  As well as spending decades as one the UK's most respected stand-ups, Robin is perhaps best known for co-hosting The Infinite Monkey Cage radio show with Brian Cox.  For his work on projects like Cosmic Shambles he was made an Honorary Doctor of Science by Royal Holloway, University of London.
Photo credits 
kyonokyonokyono via Foter.com / CC BY
kingArthur_aus via Foter.com / CC BY