There's No Time For Despair Now - Day one/two/three of Edinburgh Fringe
Robin Ince's Blog
The problem with comedians is that all the reasons that mean they must be on stage or all the reasons they must never be on stage.
It is good for them.
It is not at all good for them.
It is the old keys to heaven, gates to hell debacle.
Having not done an Edinburgh run for three years, my memory of its rigours are rusty and distant.
I arrived on Tuesday.
Within 23 minutes of placing my feet on Edinburgh Waverley tarmac, my producer looks at me, sad-faced, and says "ticket sales are disappointing."
Don't do that.
We aim to have at least one night without misanthropy, melancholy and self-loathing.
Then, I made the mistake of drinking with Michael Legge.
I did not get drunk, but forgot that at 48 you don't need to get drunk to get a hangover.
I only had to do one of my shows on Wednesday.
Being a daytime preview, it was a small audience.
I was not happy with the mulch-headed delivery and I failed to find gags when they were hanging there.
The clouds gather.
The doom clangs on an anvil.
It has all been a terrible mistake.
You will now embarrass yourself in front of your peers.
With so many comedians covering the rooftops, basements and sheds, you have been revealed to be an impostor. Stand up and reveal your twenty-five year ruse to the panel.
Last night, sat alone near a concrete cow and a glass of red wine, I toyed with getting the sleeper train.
My dreams were show rewrites.
I had a good scone on the way to the venue, it seemed to be a date and yeast omen in its deliciousness.
More people in the room.
My brain unfuddled.
Despite the length of time I have been showing off, at 1am I did not believe I could find the show I had lost. Walking on at 130pm, there it was.
I remembered what I had forgotten the day before, I had forgotten the point of the show, the reason I was standing there. Now, I recalled why I thought this was a good idea in February.
I had enough fun to eat solids afterwards, a full vegetarian breakfast.
Even if my other show failed, I knew that I could end the day thinking, "well I know one show works if I remember what I am doing and why."
I did a lot of walking.
Many of the sentences I would be propelling out in a cascade had not made it out of my brain before.
Standing in the stockroom/prop room/ dressing room, I wondered if I would remember any of my intentions.
The audience were lovely. My mind behaved or misbehaved, whatever is required and I enjoyed myself. I think they did, too.
Now I know, even if I cock it up, these idle thoughts have energy. There are shows there, it is up to me to ensure I don't let them slip away. I am relieved, but I am not relaxed. There is not time for that.
I also saw Hannah Gadsby's Nanette yesterday. You must see it. Off to See Gavin Webster tomorrow, see him too. Also Barry Crimmins is coming to town, he is quite legendary.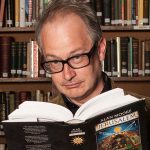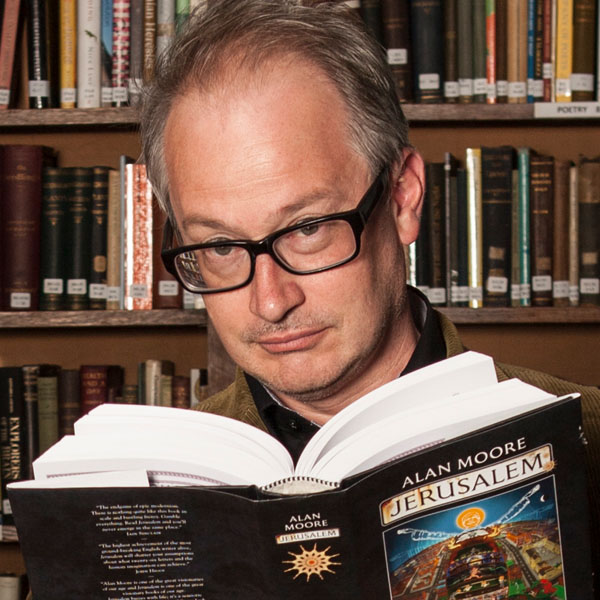 Robin Ince is a multi-award winning comedian, writer and broadcaster.  As well as spending decades as one the UK's most respected stand-ups, Robin is perhaps best known for co-hosting The Infinite Monkey Cage radio show with Brian Cox.  For his work on projects like Cosmic Shambles he was made an Honorary Doctor of Science by Royal Holloway, University of London.