The Real World is Beginning to Have a Heat Haze Around it
Robin Ince's Blog
Some years ago in Nottingham I met a young boy called Sillitoe. It was the first night that I took to being on stage when the audience came in.
On this occasion, it was for pragmatic reasons. I was at the Broadway cinema and it was a long walk down the aisle as, being a cinema, there were no wings (uh oh, the shock revelation that Thor, Bond and Poirot are merely projections as we might be too if this darn holographic principle is correct). I chatted to people as they came in, including a man who had been to his mother's funeral that day and told me that he decided to come along as he fancied a laugh, "no pressure". The young Sillitoe came along with his dad and approached me with a question he wanted me to take to Professor Brian Cox. Wisely, even at this young age, he was aware the question required a leap of understanding that was out of my reach. I asked if he was related to Alan Sillitoe, "yes, he's my granddad". Alan Sillitoe is one of the many reasons I like visiting Nottingham. He is part of the psychogeography. Saturday Night and Sunday Morning is one of my favourite novels at that era, one of my favourite Pan paperback covers and one of my favourite kitchen sink movies (it ties at number one with Shelagh Delaney's A Taste of Honey).
I stuck to being on stage when the audience came in most nights, to me, it removes a little of the showbusiness, the transition from low hum muttering to the explosion of the spotlight and the official, very delineated start of the show.
I went to sleep the night before with a sharp, but manageable abdominal pain. It did not seem to make it through the night, but on the train to Nottingham it returned. I have hit a low ebb of energy , these are the middle weeks, show 63 to 69. I feel rung out on the walk from the staition, though pleased to see a Big Issue seller. I purchase a copy and find out that my column (an adaptation of these entries) is in the current issue. My body feels uncertain about what it wants to do internally. Lost in my damp sock brain, a young man called Isaac approaches me. He is a Ricky Gervais fan and we talk as we approach the glazed buildings which will make another German Christmas market. A selfie and then I am alone again. I pop into Five Leaves, a striking bookshop and a delight to find in any alley.
I pop to the near-by Oxfam Bookshop where I have rarely been victorious, but in the window is a Philip K Dick interview – The Dream Connection – and at £19.99 I know it will be mine. I find ANOTHER Colin Wilson book of mysteries as well as a far too large book of an Andre Malraux interview (soon to go to my local Oxfam) and a beautifully illustrated books of evolution with some notable giraffes and snakes.
Once back at Five Leaves, I drink tea and eat a Welsh cake. I talk with Ross of Ray Gosling, a notable Nottingham inhabitant who made many magnificent documentaries , wrote two rather wonderful autobiographies, but whose career ended rather ignominiously. He is worthy of reappraisal. Ross also gave me a copy of the novel The Hosanna Man by Philip Callow, long out of print after a Nottingham newsagent threatened to sue after concluding he was the basis of a shifty tobacconist pornographer.  This was the reprint, available now that the author and possible pornography purveyor were both dead.
With abdominal pain continuing to accompany me, I remained reasonably gregarious but also out of sorts. The show was hasty but fun, as I had to get the 21.40 train. Geri gave me a copy of a wonderful looking book from Fitzcarraldo Editions , Polly Barton's Fifty Sounds and my final book of the day was Craig Weiler's Psi Wars, an investigation into notions of scientism and Rupert Sheldrake. This was a gift from. Callum Cooper who is an expert in death among others things and who I spoke to for my book.
A rush to the station with Callum, a brief conversation in ESP and a realisation that I could disembark at Luton and get home 90 minutes earlier than presumed if I splashed out on a taxi.
The real world is beginning to have a heat haze around it. I am relying on my tenacity and my body to remain functional. The abdominal pain remained as I fell into sleep, so my hypochondria is diagnosing many things that are building my coffin.
————————————————————-
All Tour dates here.

Order signed and dedicated copies of The Importance of being Interested here.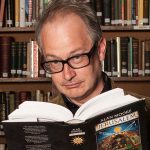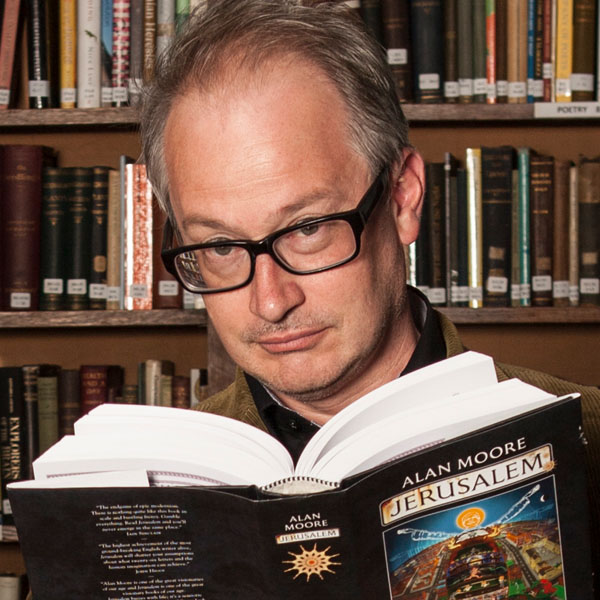 Robin Ince is a multi-award winning comedian, writer and broadcaster.  As well as spending decades as one the UK's most respected stand-ups, Robin is perhaps best known for co-hosting The Infinite Monkey Cage radio show with Brian Cox.  For his work on projects like Cosmic Shambles he was made an Honorary Doctor of Science by Royal Holloway, University of London. His latest book, The Importance of Being Interested has just been released.
If you would like to reuse this content please contact us for details
Subscribe to The Cosmic Shambles Network Mailing list here.