Saner than Yesterday… Edinburgh Fringe - Day 4
Robin Ince's Blog
Drinking is no longer an option.
In 2011, I did four shows a day. Usually, that would end up being five or six because I'd say yes to a variety of oddities. At 9am, I would wake up with a start. My body would briefly sigh, "not again, it's impossible." Then, I would shower, gather some science books and rush to start the first show of the day. At 11pm, I would walk off the stage of a tin-foiled lined room, sup the sweat from my lip and chin, and drink three pints of Guinness and have a couple of Whiskies. Repeat until fungus and dust.
In the last three days, I have drunk one bottle of wine, one bottle of beer and a pint of lager.
I need to concentrate.
Neither of my shows are hard-wired in my head, they probably never will be as they are changing every day.
My life has a pattern.
The last twelve minutes of dreams are rewrites and possibilities.
I wake up hoping it is late enough in the morning that it is no longer dawn.
My first thoughts, an extension of dreams, "are what will I do with my shows today?".
Will I have the energy to do that?
Today, I allowed myself to read something that was not in any way connected to the show.
I know, cocky.

It was Eimear McBride's The Lesser Bohemians, the writing is dense, rich, addictive poetry with a rhythm of hypervigilant thought.
I check my rucksack for VGA convertor, notebooks and my Penguin book of 100 Artists' Manifestos. I still put Salvador Dali's Diary of a Genius in my bag though I have failed to read from his historical essay On the Art of Farting every day so far.
I sit in Coffee Project and think about scenes from Hal Hartley's Amateur while adding and taking away from my keynote presentation and eating a date scone.
I walk across The Meadows early enough to have time to browse in one charity shop.
Only one…maybe two.
I chat to the venue staff who tell me about New Zealand art.
Plug in. Wait. Hope to hear chatter and footfall.
Listen to Nick Cave's We Know Who U R.
Wonder if my mind will work.
Increasingly, performance feels like possession.
I have grown more intense, manic, committed and ridiculous with age, not less.
Show done.
Someone offers a badge.
Someone recommends a painting of the Virgin Mary knitting.
A coffee.
Maybe a cake shared.
75% of the time (current statistics), I do not beat myself up about the show.
I am walking four hours a day.
Back to my fringe residence lent to me by kind people.
I sit sock-less AND cardigan-less.
I write this blog post and eat soup and oatcakes.
Looking forward, I will read my notes for the evening show.
Put on clean socks.
Walk to Stand 2.
Listen to Nick Cave's Papa Won't Leave You, Henry and Savages' The Answer.
Fear the time writing this post may have eaten into when I should have been thinking about the show.
I am on.
Three hour break before Set List at Gilded Balloon.
Seek a show.
Drink one and half glasses of wine.
Dream of tomorrow's show.
REPEAT.
My shows are HERE. And will be on UK tour from September.
Go see Hannah Gadsby, George Egg, Gavin Webster, Ensongclopedia of Science, Mark Thompson's Spectacular Science Show, Sarah Bennetto, Barry Crimmins, Sarah Kendall etc etc etc etc etc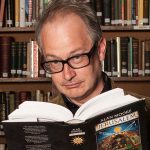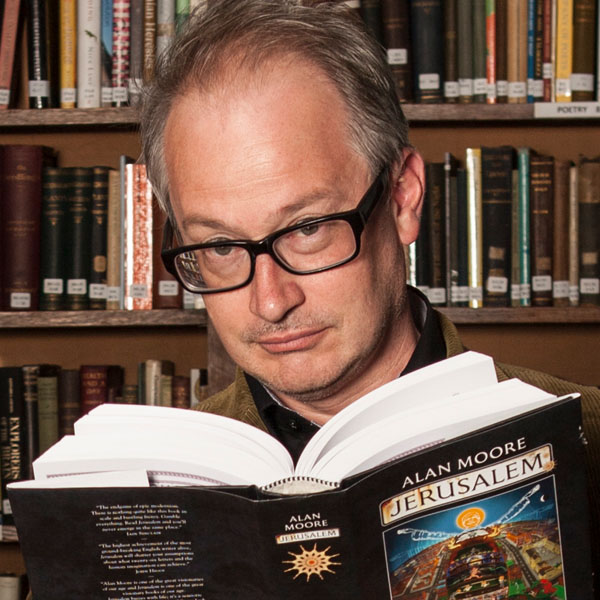 Robin Ince is a multi-award winning comedian, writer and broadcaster.  As well as spending decades as one the UK's most respected stand-ups, Robin is perhaps best known for co-hosting The Infinite Monkey Cage radio show with Brian Cox.  For his work on projects like Cosmic Shambles he was made an Honorary Doctor of Science by Royal Holloway, University of London.