Sculpture Gardens and Juice Cleanses
Robin Ince's Horizons Tour Diary
Brian faced a Cucumber Glow quandary today. 
He stalled at a cooler cabinet in a health food store. 
Did he needs something with celery or cider vinegar, pomegranate or kale?
Should he risk a cleansing juice?
What if it starts cleansing at stage time and the lecture on cosmology ends up like a dirty protest against the Schwarzschild radius? 
From Carl Sagan to GG Allin.
In the end, he was prised away, reeling from pulped vegetables and just had a no sugar vitamin drink.
Steph and I go with water infused with water. 
We were on a morning walking to the Gilgal sculpture garden.
Judi Short, president of the Friends of Gilgal Garden, has said of it, "There's nothing like it in the entire country. It's very different and unique, a piece of outsider art".  It is pretty much a backyard, sandwiched between houses, an enigmatic space which may well also be a place of worship for some. Thomas Battersby Child Jr wanted to a create a sanctuary that would "shut out fear and keep one's mind young". Gilgal is a place of importance in the Book of Joshua and the Book of Mormon. The boulders in the park are chiseled with quotes from The Bible. Brian questions that translation of The Book of Job, a book he is not familiar with. It is not a pretty story and there is at least one Dean that I know that considers the Old Testament God's testing of allegiance by slaughtering of loved ones, destitution and the inflection of an agonising skin disease, beyond the pale. That God is not much of a role model, perpetually disappointed with his creation and short on the ability to question his own failings, I fear he remains a role model for too many men. 
The Gilgal Garden is a lovely thing to exist, eccentric and with a good heart. 
On the walk back, we face that Celery Glow confusion. 
The afternoon is for weights again. I like weights because you can measure your progress and, though I may still be a flabby Pooka, I know that I am stronger now than I was 4 weeks ago and, hopefully, approaching the shape of a human. Having failed to record too much of this tour, we film a sequence of synchronised bench presses that will probably not be used by the hotel for its gym promo. I force myself to do the same weights as Brian, determined to catch up on his 10 years of training in one month. 
Brian goes for a nap and I think I might too, but naps make me think I am missing out, so I take a walk down another street and find Mark of the Beastro which stands with a proud flashing vegan diner sign just next to a tattoo parlour. The tattooists are in between inking images of Moon Gods and Tigers. Standing on the street, they are discussing the nature of fear and libertarian politics while absorbing the sunlight in their black as night clothing. 
They would strike fear in the heart of any death metal mosh pit.
I decide to return to Utah Books and Magazines to browse and eavesdrop Peter, the owner, and his sister discussing today's street life. A man comes in and, with no introduction, says, "You got the new Harley Quinn?"
Peter hears only gibberish.
After the failed customer leaves, he remains perplexed, "What the fuck was he talking about?"
This shop is a camera obscura for all the life of Salt Lake City.
I have worked out a way to get all my books home, so buy some more.
Today it is
The Night-Comers, a prequel to Turn of the Screw filmed by Michael Winner.
The Making of One Day in the Life of Ivan Denisovitch including the original novel and the screenplay by Ronald Harwood. I have great affection for its star, Tom Courtenay. The Dresser was the last film my mother really enjoyed watching before she became increasingly ill. A few weeks after she died, I met Courtenay, and he seemed like the sweetest of people, he had all the humanity I hope he possessed from watching so many of his touching, sometimes fragile performances.
The Making of the Other Side of Midnight – this was meant to be a huge hit, but floundered in the wake of the film studios expected flop, Star Wars.
The Magic Man – another collection of Charles Beaumont Stories with a foreword by Ray Bradbury and Afterword by Richard Matheson. I also pick up a limited edition collection – A Touch of the Creature signed by Beaumont's son (Beaumont died young. He is responsible for the screenplay of Brain Dead, a wonderfully quirky movie of uncertain reality and neurosurgery starring Bill Pullman and Bud Cort).
I also pick up The Suburbs of Pleasure for my pal Johnny, who was a friend of the the author.
"The big savage novel about the men who make the mergers and the millions – and their high pressure world of expense account sex and tax loss love"
Now on a roll, I can't resist buying a copy of Offbeat magazine – Unusual News and Views – from February 1966. As well as features on the Art of Wife Stealing and "When a surgeon goes and in the operating theatre", its guest editor is Tennessee Williams and it has an interview with Dick Gregory.
I have spent too long in the sun and my stomach becomes wretched. I regret my failure to nap. Brian's nap has made him into a Nietzschian superman.
Salt Lake City has a lovely audience and I am pleased to see that The Book of Mormon musical has played here twice.
I have been ribbing Brian about the T shirt with his Stepford physicist face on it and surprise him with a graphic on T shirt sales. He then surprises me when the entire crew come out on stage wearing T shirts with my face on it.
We go to drink wine in the hotel bar and the barman shows his tattoo of the pulsar map from the Voyager mission. Our producer, Arnold, refuses to believe me when I tell him Kellog's cornflakes were created as part of an anti-masturbatory campaign by Mr Kellog and Brian tells him about the Ignobel prize for research into how a surprise finger up your bottom cures hiccups, We all drink slowly, careful to avoid hiccups.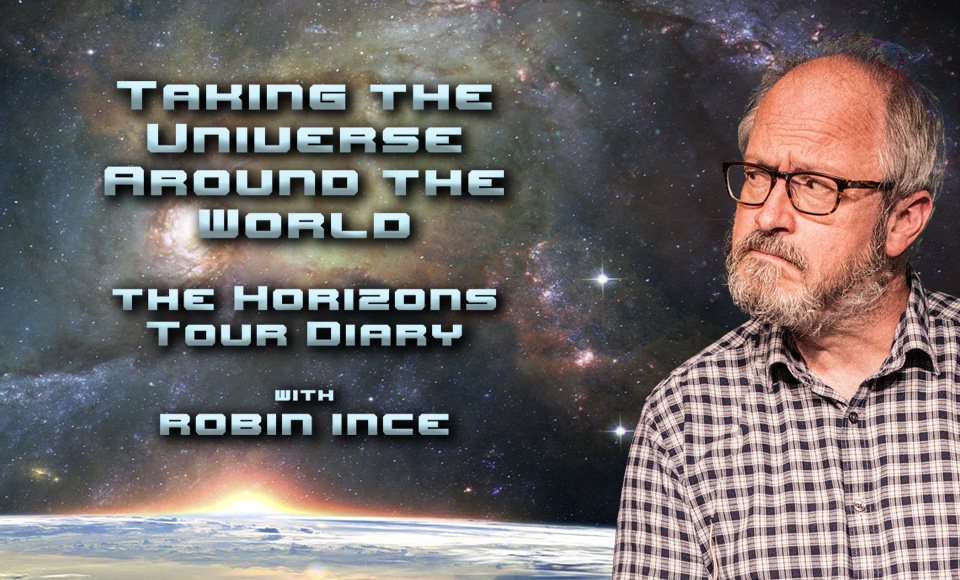 Listen to the Horizons tour podcast, Taking the Universe Around the World HERE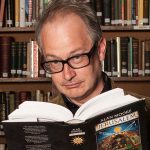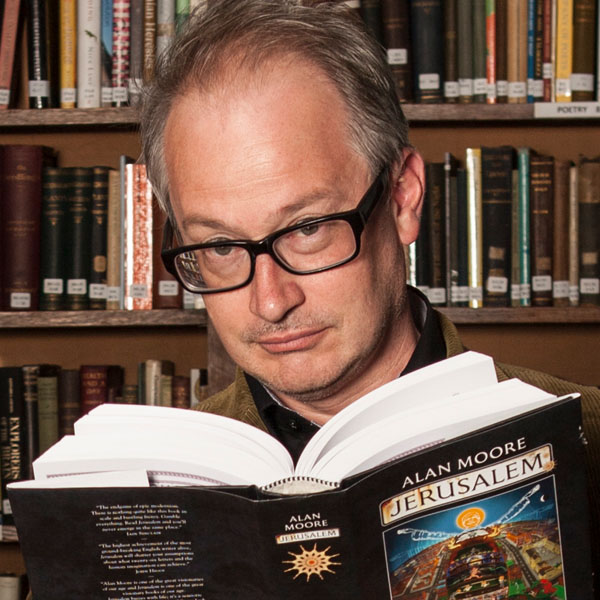 Robin Ince is a multi-award winning comedian, writer and broadcaster.  As well as spending decades as one the UK's most respected stand-ups, Robin is perhaps best known for co-hosting The Infinite Monkey Cage radio show with Brian Cox.  For his work on projects like Cosmic Shambles he was made an Honorary Doctor of Science by Royal Holloway, University of London. His latest book, The Importance of Being Interested is out now.
If you would like to reuse this content please contact us for details
Subscribe to The Cosmic Shambles Network Mailing list here.