Stars Lift Fug (shallow me)
Robin Ince's Blog
Expectation is a problem with the Edinburgh Fringe.
What do the audience think they are coming to?
This has not been a problem with my excitable show about art, but has been with Pragmatic Insanity.
As so many comedians state at the beginning of their shows, "you have to come up with a title and a theme for the brochure before you have started writing."
I didn't know exactly what the Rorschach Test show would be when I proposed it, but I had many leads from the notes I had taken in the all the art galleries I have been around.
Pragmatic Insanity was always a trickier. It was meant to be a relaxed return to stand up in a small room but has been far more of a trial. For some, it is too erratic. Unfortunately, in the process of writing it, some themes have become dominant, so it almost has the illusion of having a theme before that is cruelly snatched away from the audience.
At first, it was going to be a grumpier show inspired by Richard Matheson's I Am Legend and Philip K Dick's line, "sometimes it is an appropriate reaction to reality to go insane" (also echoed in the work of RD Laing).

It's ended up being about love, death, hope, kindness and celebrity narrowboat TV. The stuff about living in a simulation, entropy, music and Hawking radiation have had to be put in the folder, not to be taken out until I start touring the much longer version.
This is the first stand up show I have done with so little science in it. There's probably 5 minutes, but that's it. To those who haven't seen much of my stand up before, they may be quite confused by the level of impulsive thoughts made into sound vibrations.
It is definitely a show that will benefit from being 100 minutes rather than 63 minutes.
The room may well be too small for the booming idiocy of my endeavour. I try not to scare them, but… (most of the time I love doing the show, but I do talk too fast)
After a luke cold review yesterday that briefly pushed me into a mopey fug, I went off to drink with Joanna Neary, Gavin Webster and Michael Legge. Then, we went to see The Doug Anthony AllStars. I first saw then in 1987, they were daring, impulsive, lark singing adrenaline. At one of their many gigs I attended, they asked audience members, maybe "demanded" would be more appropriate, to take to the stage and stage-dive. I was drunk and not paying attention. A last minute decision meant by the time I got in stage, that section was pretty much over with, I leapt anyway and landed on my head. Soft-boiled from cheap cider, nothing cracked.
Their show is very different now. Richard Fidler is replaced by Flacco, the Keaton-faced absurdist, and Tim is now sat in wheelchair due to MS. The energy is different, the sharp joy is still intact, with a viciously gleeful slaughtering of niceties. Four people walked out. IDIOTS. DAAS clearly still have it whatever it has become in the interim.
Two four star reviews shooed away the last toxic wisps of the fug.
I am having a lovely time performing the art show and will miss it, as I won't be touring it until 2018.
After today's show, I spoke to someone who had worked with Rauschenberg, Philip Glass and Merce Cunningham. He told me to put more Cunningham and Glass in the performance and said what a delightful man Rauschenberg was. Creating this new show, something different for me, and trying out poetry with Phill Jupitus have been my major gains from the festival.
Pragmatic Insanity goes on the road in 7 weeks. Today, I found the notes of everything I thought I could fit in to an hour. I am misguided my what can fit into time, I blame Brian Cox for telling me time may be fictional.
My excitable art show will be on tour in 2018, my Insanity show goes on tour next month.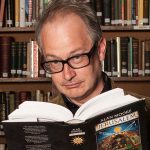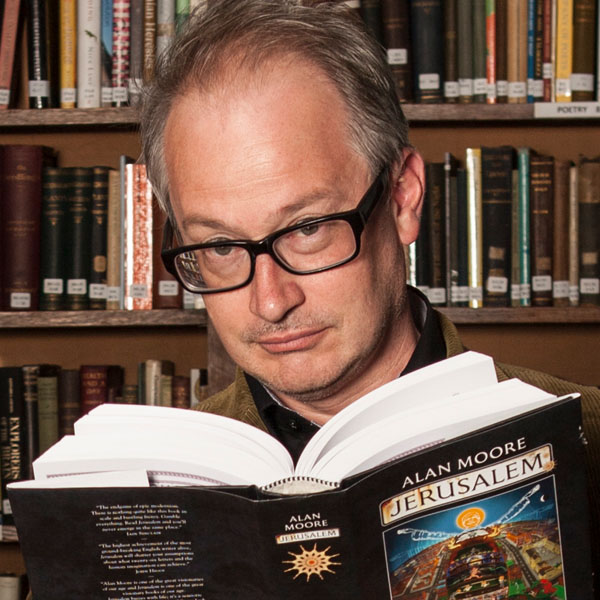 Robin Ince is a multi-award winning comedian, writer and broadcaster.  As well as spending decades as one the UK's most respected stand-ups, Robin is perhaps best known for co-hosting The Infinite Monkey Cage radio show with Brian Cox.  For his work on projects like Cosmic Shambles he was made an Honorary Doctor of Science by Royal Holloway, University of London.