She's a Charmer - But She's a Cannibal
Robin Ince's Blog
Now I am moving closer towards the 85th bookshop event of my tour, I am also moving into the depressive phase of the tour.
In usual times of show touring, it would be here that I would call on a friend like Grace Petrie or Laura Kidd (Penfriend/She Makes War) to join me. Don't worry, it doesn't show in the performance, the fraying is off-stage not on. Onstage is where I can hide from it by being on display. Doing the talks is the distraction I need. As I have written before, many of the shows and books I put together are an argument with myself, a battle against the critical voices. 
Brian Aldiss talked of the ebullience of the depressive.
The problem is, if we measure our achievements using other people as markers, we will always find a way of finding our failure. 
I am also worrying about the weekend of book shows, twelve in all, and I am having my booster jab beforehand. I see a shape that is barely a human moving from shop to shop dispelling anyone's wish to buy the book. Hopefully, I the booster will not floor me as it seems to have floored others. Next door also has some scaffolders and roofers banging at their tiles under the canopy of a radio station which broadcasts dictatorial joviality like propaganda. 
There are a few destinations on this tour that I have no visited before – Ripon, St Helens and Mevagissey, but there are also quite a few that I have never seen in daylight. The shutters are usually down when I arrive to do a gig, so it has been interesting to see the boulevards in sunshine. Letchworth is one of those. It looks like the perfect location for a 1980s sitcom with Anton Rogers and Julia McKenzie and/or Leslie Dunlop (obviously the truly perfect location for that was Pinner, actual exterior filming location for May to December and also the location of The Recorderie, the record shop where I bought More Specials and Madness's Absolutely when on a Christmas day trip with my grandmother. 40 years on, they remain regularly played, though the More Specials LP is a replacement copy as the original was destroyed by that sewage flood I may have mentioned before. The Ss were on the lower shelf, the Ms were high enough to avoid the stools and detritus). 
David's Bookshop is a beauty. I am won over instantaneously by the vintage Pan paperbacks behind the counter, many will be coming with me later, though I left the copy of Nell Dunn's Talking to Women as I already have a lovely Pan edition of that. I advise anyone on the Letchworth  area to snap it up as soon as you can. It is a superb collection of interviews and includes a lengthy interview with Pauline Boty, a once overlooked pop artist who hopefully is not so overlooked now. She died tragically young after a cancerous tumour was discovered during. Prenatal examination. Not wanting to harm the foetus, she rejected chemotherapy and died a few months after giving birth, aged 28 years old. Her daughter died aged 29, after taking an overdose. 
I pop out for an interview with The British Comedy Guide and eat too much delicious carrot cake. 
Back in the shop, I sign a few books and I am given some Letchworth honey by Julie. 
Then, I must decide on my Pan paperbacks.
I WANT THEM ALL.
I end up with a mixture of science fiction (two Robert Heinleins, a teenage dystopia called Only Lovers Left Alive and a novel about extraterrestrial giant wasps), kitchen sink (Cathy Come Home, Nell Dunn's Poor Cow) a little bit of beat (Young Adam by Alexander Trocchi and a couple of Kerouacs) and two smidgens of cannibalism (The Last Cannibals, Cannibals and Human Sacrifice) plus Lady Cynthia Asquith's The Second Ghost Book and Exploring the Occult. 
Then, it is Cambridge Junction. I sit in the dressing room ogling the Pans
"Smashing, Looting, killing, loving – the teenagers take over all Britain"
"She's a charmer – but she's a Cannibal"
"Fighting, drinking, scorning convention, making wild love – nay antics of America's young beats in their mad search for kicks"
"I was disgusted. I was nauseated. I was saddened. But I was not bored"
Walking out onto the Junction stage, I was a bit taken aback by the number in. It was the smallest audience I had played to in that venue in a very long time, possibly ever and it hit me quite hard.
I immediately created the carapace of showbusiness around me and just got on with it, but having woken up feeling low and pretty tired, my outward display concealed a deep sense of personal failure. Those who came were great and I still loved talking through the ideas, but Archie Rice was in my head too.
A mad dash to the station as I had my booster jab the next morning, I wish I had had a bottle of beer with me, but I still had my Pan books.
"Men and women roasted alive. Limbs cut off, cooked and eaten in front of their suffering victim -"
"Cruel humiliation and the kinkiest ever way of gaining a bitter revenge"
Back at my home station, I found myself walking behind a lurching and inebriated woman at just the wrong distance. Just far enough away that if I sped up to overtake I worried that she would think I was pursuing her, so I forced myself into a dawdle until she was in the distance and fortunately took a right turn when I would be taking a left. 
And now, to dream of cannibals and giant wasps.
————————————————————-
All upcoming tour dates here.

Order signed and dedicated copies of The Importance of being Interested here.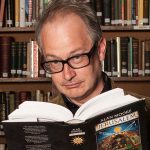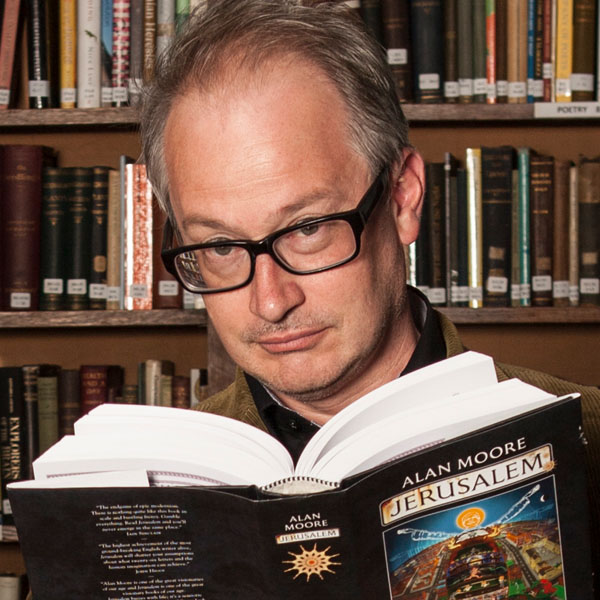 Robin Ince is a multi-award winning comedian, writer and broadcaster.  As well as spending decades as one the UK's most respected stand-ups, Robin is perhaps best known for co-hosting The Infinite Monkey Cage radio show with Brian Cox.  For his work on projects like Cosmic Shambles he was made an Honorary Doctor of Science by Royal Holloway, University of London. His latest book, The Importance of Being Interested has just been released.
If you would like to reuse this content please contact us for details
Subscribe to The Cosmic Shambles Network Mailing list here.