Silly to get so Het Up About Being Silly For Living – Day One
Robin Ince's Blog
What do I expect from this year's Edinburgh Fringe?
What did I expect from my first visit thirty years ago?
I was obsessed my comedy.
I suppose I still am.
Each Summer, Russell Harty would broadcast the best bits of the festival from the fringe club, comedians, acapella groups and poetic interviews.
I stayed in the second home of a schoolfriend's parents, last time I saw him, he was playing in a ceilidh band that played weddings. Being a teenager unaware of how to eat effectively, I varied my diet by buying different spaghetti shapes each day.
That year, I saw The National Theatre of Brent, Pete McCarthy and Roger McGough, Helen Lederer and Raw Sex, Jenny LeCoat and The Diamantes, Harry Enfield, Jeremy Hardy and Denise Black and the Kray Sisters. Imagine only seeing one white male stand up these days? (where is Hope Augustus now? She was one of my favourite acts when I was 17. I can still play her version of Wild Women Do in my head, even if I get some of the lyrics wrong.)
I bought a signed poster from Jeremy Hardy, he was donating the takings to the Terrence Higgins Trust.
Now I am an attraction, one of thousands, easy to get lost.

The streets are not just scattered with Berkoff obsessives, iambic pentameter fanciers and comedy nerds, it is a huge fun park, everyone seeking the rides that will make them tweet "wheeeeeeeeeee!"
I've been jaded, but I'm not anymore.
This might be because I have fewer hopes. The hopes I still possess are more specific.
I am not expecting to be lapped up by TV. I had some small bites of some small cherries a little over a decade ago and that's more than a lot of stand ups get up. The later possibilities of developing the science variety shows have mainly been scuppered by a BBC executive who has been furtively (though energetically, I am told) stymying such things.
Hopefully, my Radio 4 work will remain intact, with thirteen Monkey Cages a year and one or two documentaries.
In terms of seeking new career opportunities, the Edinburgh Fringe is no longer about that for me.
This means that the pressure and fear and paranoia is all based on one thing, will my shows be good enough and for no other reason than them being good enough to be live shows.
The fringe is exam season if you want it to be.
What will your marks be?
Will you pass?
I hate to disappoint.
I promise you, my intentions are good.
I have never gone through as many notebooks as I have for these shows.
I have never written down as many words with the hope they will turn into something that means the audience will leave excited or contented.
I have never imagined and re-imagined as many possibilities of what will happen when I talk of goats, rabies or Georgia O Keeffe.
I have imagined the silences.
I have imagined the confused "what the hell was that"s.
I have imagined the happy "what the hell was that"s.
I am only there for 12 days as my son would rather spend some of the summer looking for fossils at the seaside.
It's only showbusiness.
Silly really to get so het up about being silly.
my shows are HERE Then I tour the UK.
Some other shows to consider include Catriona Knox, Urzila Carlson (here's her Book Shambles) , Michael Legge, Tom Ballard, Hannah Gadsby, John-Luke Roberts, Joe Wells… I'll continue to update this. Please feel free to add your own recomendations or shows below this post.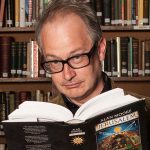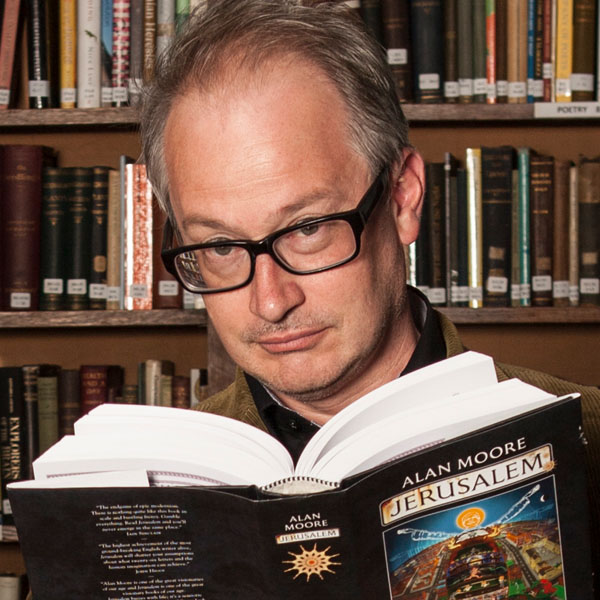 Robin Ince is a multi-award winning comedian, writer and broadcaster.  As well as spending decades as one the UK's most respected stand-ups, Robin is perhaps best known for co-hosting The Infinite Monkey Cage radio show with Brian Cox.  For his work on projects like Cosmic Shambles he was made an Honorary Doctor of Science by Royal Holloway, University of London.