Straight to Video is Now Straight to Amazon and I Like It
Robin Ince's Blog
The video rental store was a place of broken promises.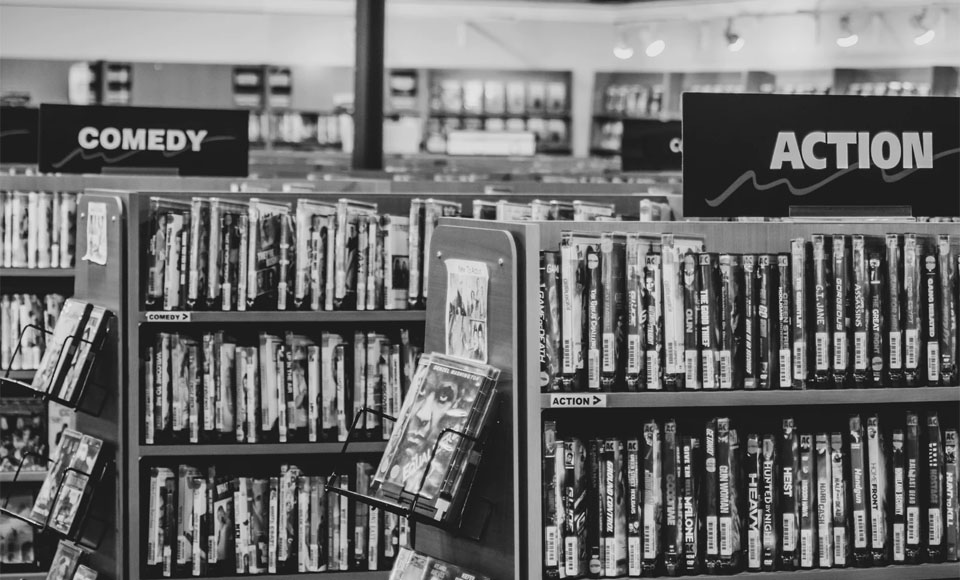 The cover art and tag lines of one thousand low budget movies promised a rollercoaster and, if you were lucky, delivered the 10p a go pony ride that used to sit outside the supermarket.
Eventually, the disappointment itself became a thrill. Nigel Wingrove and Marc Morris's The Art of the Nasty catalogues some of the wonderful false pretences that films were sold under to thrill hungry teens. Steel Claw is one of the greatest examples. A pedestrian war movie from 1961 which was dull for all the family was repackaged to look like a psychopath and sex movie with a near naked blood spattered blonder being approached by a steel hook. Joy Ride to Nowhere was similarly elevated by art to appear to be a sleazy volcano of depravity.
Among the most regular names cropping up on the cover art is Cameron Mitchell, best know as Buck Cannon in The High Chaparral. The poster of Raw Force – "It's nourishment – human flesh. It's guardian – the undead. It's sanctuary – The island" suggest a film for everyone.
If you miss those days I know a place you can go, Amazon Prime Video is the old curiosity shop of straight to video pulp. There is some excruciatingly dull, long forgotten, 20p for the copyright movies here but, just like the video rental store, there are some wonderfully eccentric oddities too.
I can't even remember what I started looking for last night, but it really began with The Night The Prowler. Written by Patrick White, Australia's first Noble Laureate for literature and directed by Jim Sharman, best know for The Rocky Horror Picture Show, it is an unsettling, anxious and sometimes surreal examination of life in the middle class Australian suburbs. The final scenes are close to Beckettian as a naked, fly bothered old man lies on a mattress and explains to the lead character why he needs nothing as she tries to persuade him otherwise.
"I just lay here thinking about the days when I could still enjoy a piss. The stools came easy. You find out that's the two most important things of life. I can honestly say I have never expected anything of anyone…I believe in nothing. Nothing is a noble faith. Nobody can hurt nothing, so you've no reason to be afraid." It is the sort of oddity that fascinates me. Australia. Cinema of the seventies is filled with gems, both exploitation and oddities, before the rules of what needs to be made for "the market" become etched in marble.
The game of movie tag was on.
I moved to The Weekend Murders, a loving caricature of an Agatha Christie whodunnit with an arch Englishness that could only be created by an almost entirely Italian team plus Lance Percival. Wonderful hats, bombastic classical music when a corpse is found in the sand of the golf bunker, a deliberately arcane dialogue, oh and Ballard Berkley, the major from Fawlty Towers. It is peak 70s Ken Russell does Miss Marple. Watch the first five minutes and you'll decide if it is for you, it was for me.
Have you ever heard of Meet The Hollowheads, a bizarre and otherworldly Swanee whistle heavy, cartoon inspired romp set in gadget heavy future with an early performance from Juliette Lewis and the always dependable Jon Glover? A curio that may not require you to sit through the entire running time but is worth peeking at. Then, you might move on to a very traditional early 1980s exploitation flick, Savage Streets, full of glossy nastiness, it promises extraneous locker room shower scenes, brutal sex crime, violence, pantomime punks and Linda Blair. It also has John Vernon playing, as usual, the stern principal.
"Too bad you're not double jointed"
"Why?"
"Because then you'd be able to kiss your arse goodbye"
And with that, Linda Blair dispatches a punk with her crossbow.
Where to now?
The algorithm I have hit has no shortage of Franco Nero movies.
Should I go to the dystopian Italian exploitationers like The Bronx Warriors or The Redeemer: Son of Satan or maybe even back to black and white and the 1962 Mexican flick The Monsters Demolisher AKA Nostradamus: The Genie of Darkness. For the real aficionados there is even some Tod Slaughter, famous for Maria Marten or Murder in the Red Barn, but you can see him in never Too Late to Mend from 1936 in which "an evil prison administrator cruelly abuses the inmates at his prison…until the tables are turned."
It looks like I have found my procrastination.
An Uncanny Hour, the new documentary podcast series hosted by Robin is out now. Episode one looks at the portmanteau horror classic, Dead Of Night, and episode two, Hawkind in the 70s, releases on Saturday. Exclusive to Patreon supporters. Subscribe here.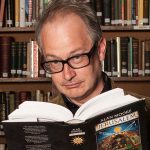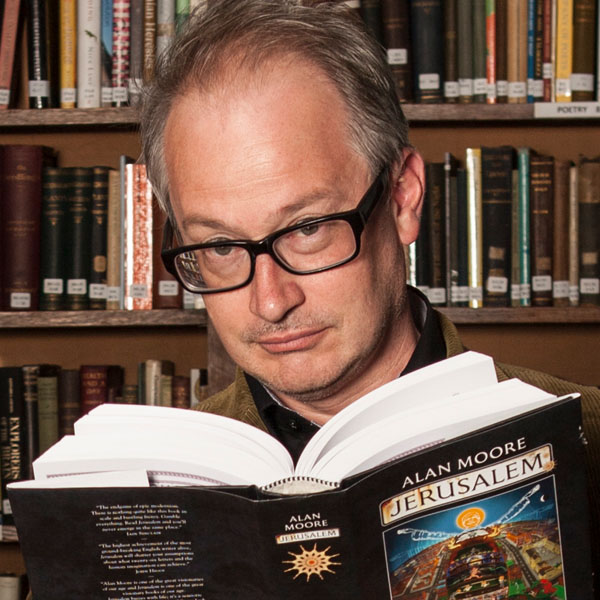 Robin Ince is a multi-award winning comedian, writer and broadcaster.  As well as spending decades as one the UK's most respected stand-ups, Robin is perhaps best known for co-hosting The Infinite Monkey Cage radio show with Brian Cox.  For his work on projects like Cosmic Shambles he was made an Honorary Doctor of Science by Royal Holloway, University of London. His latest book, I'm a Joke and So Are You is out now.
If you would like to reuse this content please contact us for details
Subscribe to The Cosmic Shambles Network Mailing list here.