The T-Shirt of Dorian Gray
Robin Ince's Horizons Tour Diary
Brian Cox is not happy going down to the gym with me because I'm wearing a T shirt emblazoned with his face.
It is the worst selling T shirt of the tour. I am glad there is a stranger on a treadmill and hope he wonders if the man heaving weights over his heads insists on anyone accompanying him wearing his face. To be fair, Brian did not want this T short to exist. Much as his fans love his face, they love equations even more. 
Today is a bus day. We start with various versions of egg and cheese wraps and black coffee in a very friendly diner. Two gothically dressed, but bleach blonde women talk of their band and a toddler runs to the Cheetos, giggling and sliding on their knees, but dad cheerfully distracts then towards the fruit. 
It is gloomy wet, so rather than boxing in the park, we go to the gym and lift weights until failure.
Fell the burn and fail, fail again, fail better. I teeter, but within hours I feel no pain, so I clearly did not push myself hard enough. Training on tour makes a great difference. Like so many, the mockery surrounding my attempts at sport when I was at school created a burning shame that I have taken long into adulthood. Any sport I have attempted has had to be accompanied by a self mocking commentary to preempt the imagined mockery of any alpha males. Thanks to our gym visits, I no longer think I am so utterly utterly useful and so I am healthier for that. 
As we approach Columbus, we drive by the Lion's Den adult superstore. This is where the lions can be found, flicking through pornography and looking at vibrating eggs. Nothing says mighty lion more than furtively masturbating in a barn. 
I am glad to see that the Columbus art gallery is near the hotel, but sadly, The Billy Ireland Cartoon Library and Museum looks like it might be just out of reach. That's a pity, as it is a surefire bet that it has some Will Eisner. 
This is a short day. Not long after we arrive, we are off again to a restaurant to celebrate tour technical whizz Jack's 30th birthday. He has the look of resignation that many English people have when being celebrated, a shy indifference, a look of "I may be 30 today , but any bother is unrequired". Brian puts him at his ease by talking about tomorrow's audiovisual requirements and what galaxies may not make the cut for Columbus. 
Almost the whole crew are there. We talk trans rights, Roe vs Wade and Mary Poppins up our end of the table. The crew tour bus driver is a Trump supporter, so we talk in a heated but civil manner. Where I have seen brutality, he has seen gentility and vice versa, then we eat cake. It is chocolatey enough to put most of us on the cusp of a diabetic coma. 
The conversation moves back to the centre of the table, and fortunately it moves from politics to Chitty Chitty Bang Bang and the child catcher. This allows me to wax lyrical about one of my favourite subjects, the ballet dancer Robert Helpmann. I tell the story of the friend who rang him to say that he had just taken his children to Chitty and they were utterly terrified by his childcatcher. As he was coming around to dinner shortly, could he have a word with then to explain that he was an actor. Helpmann gracefully said yes, but when the children reached the earpiece, he suddenly cackled, "I'm coming to get you children!". I also told the story that ends, "I'm fine, but I don't know how these umpires manage".
We also talked of Dick Van Dyke. Our sound person, Noelle, has worked with Van Dyke and I was happy to hear that she considered him a delight.
We were all done by 8.15pm.
Standing in the street, I see all the people whose night is about to begin and listen to the bar across the street that is Doing the Hustle.
What to do now?
I lie on my bed, wondering whether to risk watching the TV, which is now almost all adverts with only homeopathic quantities of actual content or maybe read a little from one of the many books I have bought, should it be Rod McKuen's biography or Sexy Psycho?
There Magnum PI, Dynasty, Wrestling on Fox or Frank Ferrante in his one man show about Groucho Marx on PBS. Fox News has Trump burbling in the rain about Mitch McConnell being a crow.
I read about Rod McKuen.
"Soldiers who wanna be heroes
Number practically zero
But there are millions
Who wanna be civilians
Soldiers who wanna be heroes"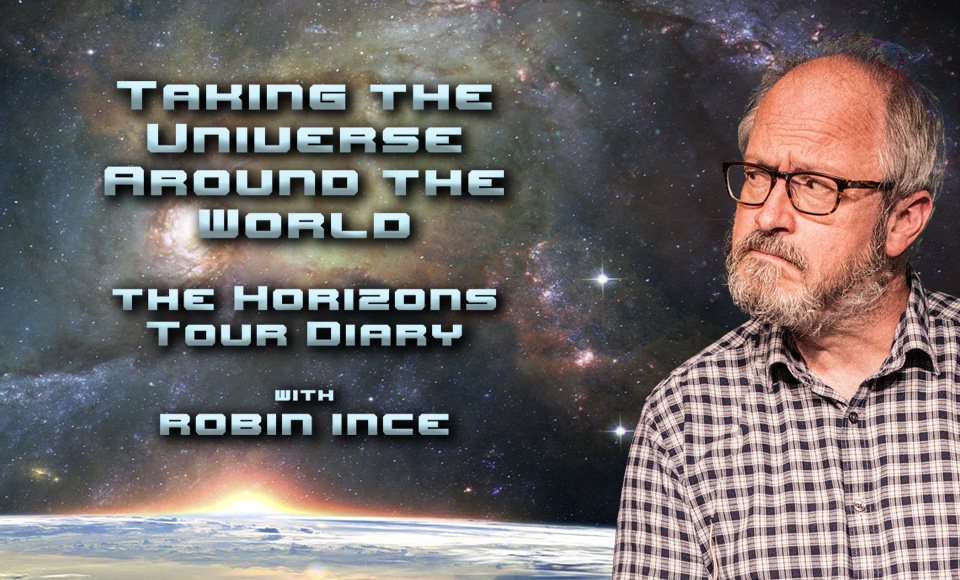 Listen to the Horizons tour podcast, Taking the Universe Around the World HERE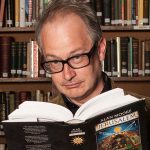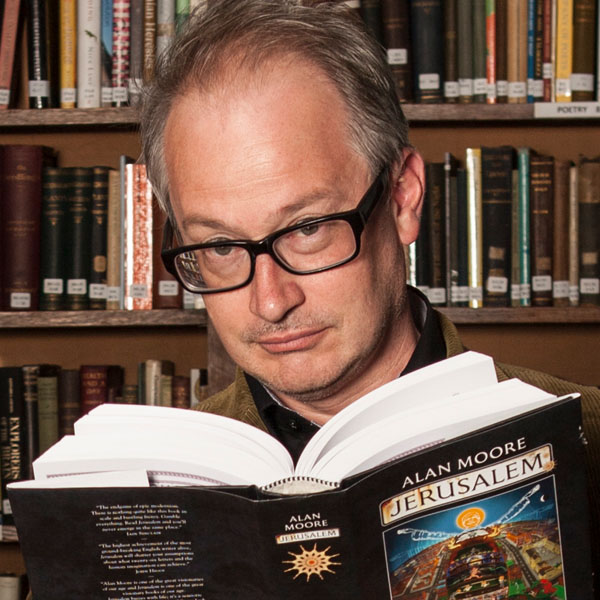 Robin Ince is a multi-award winning comedian, writer and broadcaster.  As well as spending decades as one the UK's most respected stand-ups, Robin is perhaps best known for co-hosting The Infinite Monkey Cage radio show with Brian Cox.  For his work on projects like Cosmic Shambles he was made an Honorary Doctor of Science by Royal Holloway, University of London. His latest book, The Importance of Being Interested is out now.
If you would like to reuse this content please contact us for details
Subscribe to The Cosmic Shambles Network Mailing list here.