Last Year I Travelled the World...
Robin Ince's Blog
Last year, I traveled the world.
This year, I traveled to the dentist (to be fair, I did manage to fit in Stornoway and Toronto before the world shut down).
Oddly, I haven't missed much.
I have got used to scrutinising the same patch of sky and I like it.
I have descended into busyness, which is a habit I have to avoid over rumination wherever possible. I have made lots of online stuff (a daily live show for the first 8 weeks of lockdown among other things) and have been writing a book which will still probably somehow miss its deadline due to my creative mind being particularly creative when it comes to procrastination. I haven't missed pubs much. I like them conceptually more than in reality. I am still seeking Orwell's dream (Thought The Rising Sun on the Grand Union canal is very good). I have not even hankered too much for live gigs, I have been away from comedy for so long I can't currently imagine going back.
What I have missed is art galleries. No week goes by without at least one visit in non-plague days. When I am on tour, I aim to arrive early in every town so I get to all the provincial galleries. I always find something eccentric or surprising or just plain beautiful.
My last gallery trip was to the Aubrey Beardsley at the Tate Britain. I have seen so many wonderful things at the Tate that have changed my view of what art can be or repositioned notions of history or creativity – Dorothea Tanning, Frank Bowling, Robert Rauschenberg, Louise Bourgeois are a few that spring immediately to mind. I also enjoy eating scones in the Tate Britain's members cafe. I like that more than the Tate Modern's room which feels to have a hipper clientele, while in Tate Britain I can imagine Michael Hordern in an MR James story trying to wipe jam from his tweed lapel before being haunted by a ghost that has escaped from a Turner painting. Of my extravagances, I think Tate membership is one of my most well used and most enjoyed, so why should I decide to cancel it?
I am in quandary. I want to support the Tate, but I also want to support the cafe and shop workers who are being made redundant. Often I have a good conversation with those workers, it is part of my experience.
I realise that these are very difficult times for every institution, but an institution is made up of the people who work in it and may provide its public face.
Many Tate staff are currently on strike over the 313 jobs that will be lost.
This is what one anonymous striker said, 'This is about putting pressure on to make Tate realise that it's unsustainable for them to continue with these redundancies. When the cuts were announced it went so deep that it was incredibly shocking – it's an action that has been taken too quickly and is panic-driven.' 
You can read more here. And here.
I have spoken to people who work there and I know some are conflicted. One day they would say to me, "Cancel your membership in support of those who work there", the next day they wonder if we all cancel our membership we will contribute to the end of the Tate. I have spoken to those who love the Tate and feel delighted to be part of this magnificent art institution and their love for it is why they are heartbroken to be facing redundancy.
I am cancelling my membership in the hope that I will renew it in the future. I want to support the Tate and part of the Tate is the people who work in it. Across the world are millions of workers losing their jobs and facing uncertain futures. I think if we can find a way of being part of any action that might show that we are interested in their futures and that may make employers think about other possibilities for those who work for them it is better than saying nothing.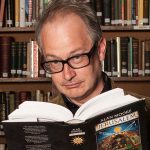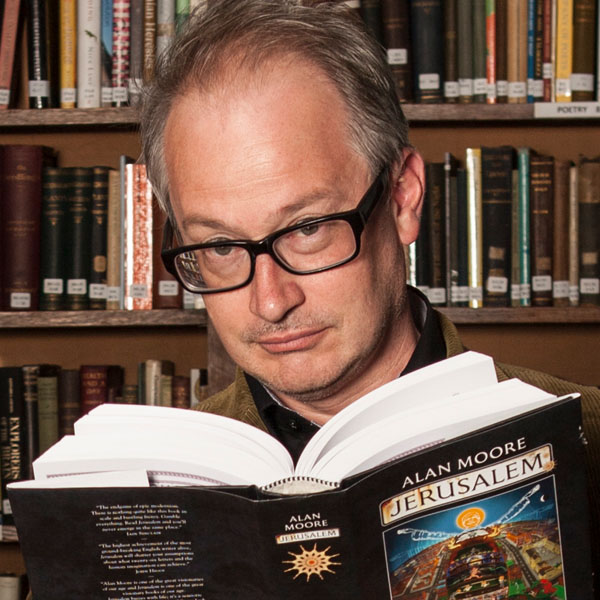 Robin Ince is a multi-award winning comedian, writer and broadcaster.  As well as spending decades as one the UK's most respected stand-ups, Robin is perhaps best known for co-hosting The Infinite Monkey Cage radio show with Brian Cox.  For his work on projects like Cosmic Shambles he was made an Honorary Doctor of Science by Royal Holloway, University of London. His latest book, I'm a Joke and So Are You is out now.
If you would like to reuse this content please contact us for details
Subscribe to The Cosmic Shambles Network Mailing list here.