Terry Jones: A Man of Boundless Curiosity and Humanity
Robin Ince's Blog
Back in the early 21st century, Josie Long and I went to interview Terry Jones at his Hampstead house.
It can be a worrying and disarming thing to meet a comedy hero in their own kitchen. I am an awkward visitor even with people I know. He was as I had hoped. Chummy, interesting and humming in a bum-ber-bumbling manner not dissimilar to Michael Hordern in Whistle and I'll Come to You as he sorted out the teas and coffees. He had an eccentric donnish air brought on by an intensity of interests, but it was not accompanied by the slightest pomposity. It is easy to forget just how clever so many of the creators of our greatest delightful stupidity have been. It takes a very smart mind to mine the seam of human idiocy and absurdity so fruitfully.  I recall the confusion when I found a copy of Terry Jones's Chaucer's Knight in the school library. How could one of the authors of The Brand New Monty Python Bok also be writing academic tomes? Mind you, I hadn't come face to face with the bawdiness of Chaucer by then.
After we finished our chat, he suggested we open a bottle of wine. Sadly, I had an engagement with 6 Music that was unbreakable.
My knowledge of Python was films first, books second, LPs third and the TV series last, due to rarity of repeats when I was a child. I adored the sketch in Holy Grail where Terry played a strained, pale heir to a throne.
"One day, lad, all this will be yours."
"What? The curtains."
For years, I could not believe the strange, frightened and frightening face was Terry Jones's, it so perfectly created the plague-like vision from a nightmarish medieval painting of peasants. The whole of Monty Python and the Holy Grail is wonderfully decayed and fetid. It is a film that smells and many of the characters look as if their contagion and pustules may spray and burst out of the screen. You either need a very big budget or a very tiny budget to create something that feels so authentically putrid. The Holy Grail had the latter, Excalibur the former. Sadly, I could never take John Boorman's Arthurian tragedy seriously as the melodrama kept reminding me of Python, even Nicol Williamson's Merlin has a touch of Tim the Enchanter about him.
Jones also explored the rank and deplorable with Michael Palin in the Bert Fegg books, illustrated by Martin Honeysett (who also illustrated the books of another praiseworthy British eccentric, Ivor Cutler).
"Dr Bert Fegg is a newcomer to the field of writing, having previously concentrated on his interests – defacing bus shelters, sticking old chewing gum on nuns and frightening people on the Barnet loop section of the Northern Line… Dr Fegg fearlessly details the things boys and girls should tell their parents about – the secrets of the "tally ho" automatic bedwetter, the exotic world of the West Bromley Fighting Haddock and What to do with String."
You can hear Jason Hazeley and Joel Morris talk of Bert Fegg's Nasty Book for Boys and Girls on the Backlisted podcast. 
We also knew Terry Jones was a good 'un when he turned up in The Young Ones episode Nasty.
The Cosmic Shambles Network relies on your support on pledges via Patreon so we can continue to provide great, new, exciting content without the need for third party ads or paywalls.
For as little as $1 a month you can support what we do and get some great rewards for doing so as well. Click the Patreon logo to pledge or find out more.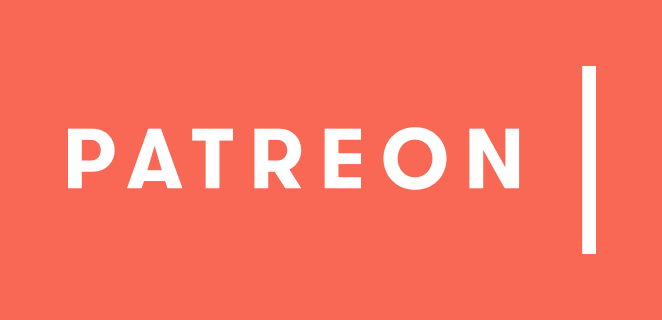 "Anyone told the stiffy joke?" This, combined with him taking centre stage in Python's most disgusting sketch as Mr Creosote, the explosively obese gourmand, secured his place in our rebellious teenage hearts.
In my late teens, working in children's bookshops, I became very fond of his books for younger people, though I was out of the core demographic, I found the stories so full of joy and nonsense and adventure, whether Nicobobinus, The Saga of Eric the Viking, Fairy Tales or Fantastic Stories.
A TV series based on some of these tales, East of the Moon, was regular Sunday morning watching, though there is little mention of it on the internet and only a few animated traces and poorly copied stories can be found. I was particularly fond of Terry Jones's appearance as a very, very silly king. It was also narrated by yet another polymath of art and comedy who sadly died recently, Neil Innes.
The first book I went to when I heard of Terry's death was Attacks of Opinion, a collection of columns written for the Young Guardian between 1987 and 1988. Each week he would write about a government policy in the news with wit, humanity and just the right amount of facetiousness tempered by absurdity. I have particular fondness for his piece about Clause 28 (which went on to become Section 28, the regulation to prevent the promotion of homosexuality in schools).
"Of course, promoting love of any kind has always been regarded with suspicion by politicians, because it is difficult to make capital out of it."
Terry Jones, a man of boundless curiosity and humanity who leaves behind a hefty weight of wonderful and strange stories and some of the funniest moments of TV and film. Also, something especially seen in the last few years of his life, as his illness took away his ability to communicate, the beauty of his friendship with Michael Palin.
FOOTNOTE
With Neil Innes and Terry Jones dying within weeks of each other, I was thinking of how easy it is to celebrate people when they are gone and how much harder when they are alive. Both appeared at The Slapstick festival, as did Jeremy Hardy, and I am off there this weekend to celebrate The Goodies among others.
I am afraid that this afternoon one of my awful poems came out of my head thinking on these things.
Let me celebrate you now
As you stand before me
While you can still hear the cheer.
Don't let me wait until you are gone
To be fond.
Don't let fear of embarrassment
Stifle my delight
How worry of impending shame
Leads us to talk about love
Only when there can be no response.
Derision is easily dispensed.
Clickbait easier to receive,
An acknowledgement
Of what our self loathing knew already.
We fumble and blush when praised
Or when praising.
Waiting to be caught out and rejected.
I loved her book.
I loved his art.
I loved their mind.
Past tense.
It's hard not to fear the present.
Hard to be present.
Hard not not to bend under the cynic's stare.
Keep the volume of things unsaid,
The regrets of silence,
As thin as it can be.
Let it take little space
On the shelf in your head
No need to be ashamed of joy,
The giving or receiving of it.
Avoid the uselessness of regret.
Worry you have been overwhelming with your adoration
Rather than fear that you have crushed with the negative.
This I say in my head,
As I see you across the theatre bar
And think,
"Errr, maybe next time."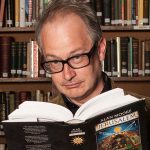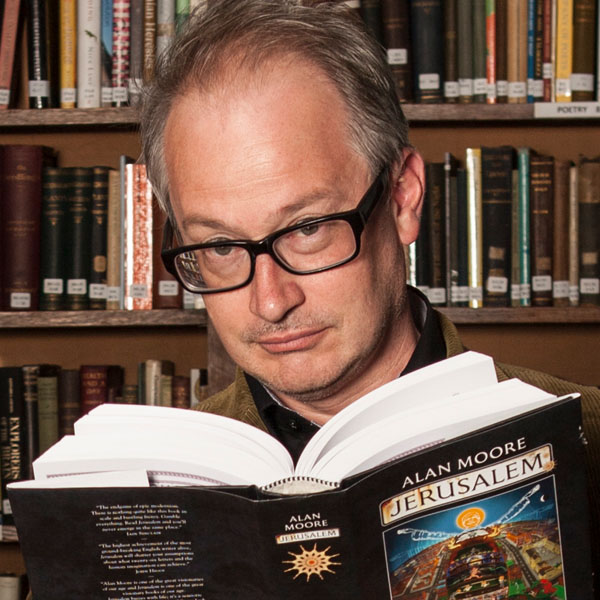 Robin Ince is a multi-award winning comedian, writer and broadcaster.  As well as spending decades as one the UK's most respected stand-ups, Robin is perhaps best known for co-hosting The Infinite Monkey Cage radio show with Brian Cox.  For his work on projects like Cosmic Shambles he was made an Honorary Doctor of Science by Royal Holloway, University of London. His latest book, I'm a Joke and So Are You is out now.
If you would like to reuse this content please contact us for details
Subscribe to The Cosmic Shambles Network Mailing list here.
The Cosmic Shambles Network relies on your support on pledges via Patreon so we can continue to provide great, new, exciting content without the need for third party ads or paywalls.
For as little as $1 a month you can support what we do and get some great rewards for doing so as well. Click the Patreon logo to pledge or find out more.