The End of 10 000 Miles
Robin Ince's Blog
My adrenaline has gurgled out of my body.
I am backstage at Kings Place, waiting for the first night of the Nine Lessons for Curious People to get under way. People are tinkering with pianos and with lasers and electric matches.
I woke up the day before in Sevenoaks and then I met a dachshund by the name of Otto. 
My connection to the Hungerford train gave me an hour to spare so I stopped off on the way and visited Reading's Oxfam bookshop. It is just near enough for a speed browse when changing trains. I nearly buy a couple of Slavoj Zizek books, but them remember that there are still 12 of his books on a shelf that I haven't got around to reading yet. 
I arrive at Hungerford station just in time to do an interview with Radio Bristol about next year's Slapstick festival which ends with me talking about an interview with WC Fields involving Armando Ianucci and a ouija board. I am not sure of that is what drive time is meant to be about and my imminent damnation may prove the occult powers of Mack Sennett and the Keystone Cops. 
John is waiting for me at the station too and I try too mime "doing an interview for local radio" but realise it is just very non-specific circular hand motions. Once I have finished talking about the knockabout spirit world, John gives me two presents. An excellent and hard wearing face mask which will greatly reduce the steaming up of my glasses thus speeding up my browsing which has been hampered by a fogged minute since Winter came. John also gives me a brown paper package tied up with string which contained some of his favourite things, in this case the dark comic book tales of John Tucker. They are disturbed little nightmares and I like them. 
I am staying in the loveliest hotel of the tour and spend a quiet half an hour contemplating in my room and eating complimentary chocolate. Chris and Neil from Go Faster Stripe are filming tonight's show. We, along with Cosmic Shambles, have filmed a few, from the one in a Northampton back garden via Penarth Pier and Cardiff's Shelf Life Books to the red velvet curtains of The Wanstead Tap, and now we film the final night. It will be some kind of documentary or show or online streamed event that is largely ignored, we'll see.
I overrun a little tonight and have a young couple walk out, perhaps for babysitter needs or I just reached the point of being tiresome to them, but the rest of the audience stay and I sign books for a while (and also correct a typo on page 310 for a few people).
We have a wrap party in the pub – two glasses of Sauvignon Blanc and some top quality Cheese and Onion crisps. I have travelled 10,000 miles in the last two months, done 110 events, been to 104 independent bookshops and also written and delivered the Linda Smith Lecture (which will be available to watch and see soon).  The Bookshop tour was still a good idea even after doing it, even when I was in the middle of it. It has been positive. I have not even ended up with one of those disastrous stories where only two people turned up and both of them were under the apprehension that I was Len Deighton.
It has underlined the need to do grassroots events to promote my work. It is highly unlikely that national media will have any interest without an attachment of celebrity. I had a very good PR person I have know for years, but there was nothing he could do. I had Channel 4's Sunday Brunch pencilled in my diary, except I never even pencilled it, because I knew it would be cancelled nearer the time and I was right. The Infinite Monkey Cage is a hugely successful show but, oddly, the more successful it has become, the fewer things I have been offered. Once a year or less, I will be asked to do a "celebrity" version of a quiz show, but that is that and I don't really think I can be much of a celebrity if that is all that comes my way. It can be frustrating, but it fits in with who I think I am and that is someone who always feels out of place and at odds with his environment. The one thing I will always aim to be is someone who puts as much as they physically can, and sometimes more than that, into any project I get involved in.
Hearing people's reaction to the changing content of my 100 Bookshop shows has been richly rewarding and hugely encouraging.
Would I do it again?
You bet I would.
​
————————————————————-
Final Nine Lessons shows on the 17th and the 18th and Albert Hall on the 14th. Then an online review of the tour, livestreamed from Cosmic Shambles 8pm Sunday. 

Order signed and dedicated copies of The Importance of being Interested here.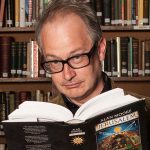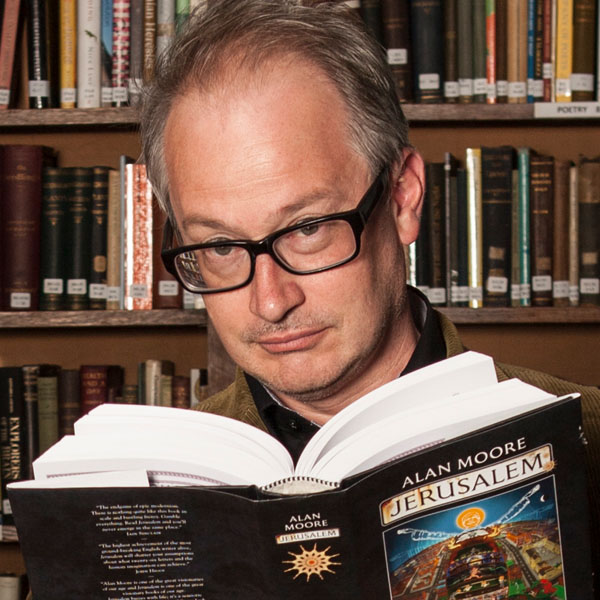 Robin Ince is a multi-award winning comedian, writer and broadcaster.  As well as spending decades as one the UK's most respected stand-ups, Robin is perhaps best known for co-hosting The Infinite Monkey Cage radio show with Brian Cox.  For his work on projects like Cosmic Shambles he was made an Honorary Doctor of Science by Royal Holloway, University of London. His latest book, The Importance of Being Interested has just been released.
If you would like to reuse this content please contact us for details
Subscribe to The Cosmic Shambles Network Mailing list here.