The Fear of An Unattended Event
Robin Ince's Blog
A bad night's sleep.  A banana.  A car journey to Totnes thanks to my father in law.
The rest of my family will be seeing this show too.
Totnes Cinema is hidden down an alley that would be a good location for a smuggler movie or surreptitious 60s thriller drug deal.
Inside, it is beautiful and with a balcony that is decorated with an ominous lion. I am not sure either Gregory Peck or Audrey Hepburn would dare put their hand in.
The coffee is good too.
It is so good that we delay the start to allow everyone to have one.
Nina Simone is playing on the stereo, so I start my talk with the story of Nina Simone's Gum, it would be arrogant to only talk about your own book at your book talk.
The room is packed and the questions are good. During the signing people are open and what they tell me is often touching. I also meet a beautiful dog called Stargaze.
I go with my family to have lunch at a vegetarian restaurant, but before I can order the winter vegetable soup I realise that the train timetable means I must go straight to Ivybridge instead.
I eat a fried egg sandwich from the station cafe instead.
It is almost 2:40pm by the time I get to Ivybridge, so it seems that much is thinking of closing.
The river has no choice but to stay open so I look at that for a while.
The charity shop bookshelves are bland and I wonder if this is a portent of doom.
At 4.20pm, I start to fear that this might finally be the unattended book event I have been waiting for.
At 4.21pm I am proved wrong.
I gesticulate wildly and then sign my signature in books with a flourish.
The fine people of Ivybridge Bookshop give me a lift to Plymouth Humanists at The Barbican where they will sell my book.
I sit on some steps to type a few more sentences for next week's Linda Smith Lecture, eat a spring roll and start talking all over again. The third talk of the day is the one where I always worry most that I am repeating myself – "did I just say that in this room or in Ivybridge or in Totnes?"
Because The Ivybridge Bookshop are with me again, I try to do as little as possible from the hour they had heard already today.
Another signing of warm and interesting stories and some very sweet stories.
I don't really know what these talks are, there are not enough jokes to call them stand up, but the reactions have been very encouraging and it has been good to start to see that people are getting some of the things from my book that I hoped.
Back to the mansion of horror where Johnny Mains lives. He had some nice home-made food for me and a 1970s Magnus Magnusson programme where he stood in avuncular knitwear telling folk tales and a woman showed her favourite human skull. Then, we watched a 1960s Wicker's World on horror which included Christopher Lee in perhaps his most detached toupee.
I sleep. I wake up at 4am and 630am, but only briefly.
The next morning, we talk of our plans for a new horror anthology – Dead Funny 3 and I have a photo taken to show that I am the man to get in contact with if you are worried about crop failure.
————————————————————-
All Tour dates here.

Order signed and dedicated copies of The Importance of being Interested here.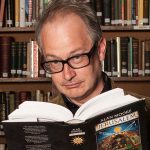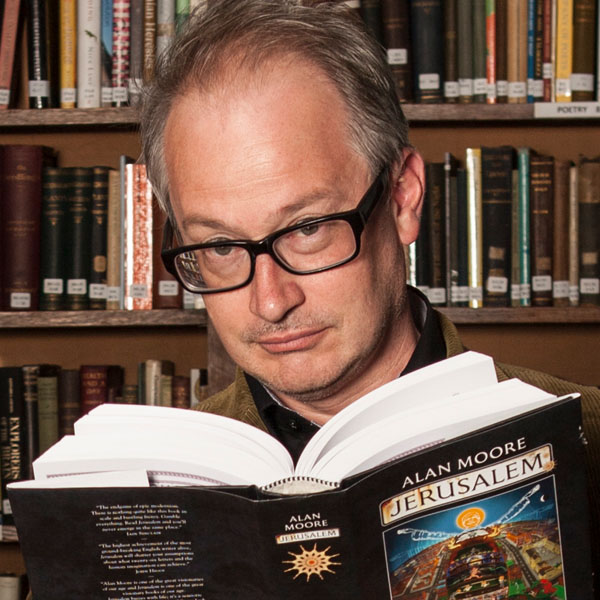 Robin Ince is a multi-award winning comedian, writer and broadcaster.  As well as spending decades as one the UK's most respected stand-ups, Robin is perhaps best known for co-hosting The Infinite Monkey Cage radio show with Brian Cox.  For his work on projects like Cosmic Shambles he was made an Honorary Doctor of Science by Royal Holloway, University of London. His latest book, The Importance of Being Interested has just been released.
If you would like to reuse this content please contact us for details
Subscribe to The Cosmic Shambles Network Mailing list here.