The Groundhog is Setting In
Robin Ince's Horizons Tour Diary
Nothing happened and the ghosts still didn't come to visit me in the night on Friday.
My dreams are annoyingly vivid, but then hastily erased by daylight.
Today is the first exercise day since Dublin. I curse the burpies and box erratically.
I do not like doing nothing and yet I frequently do.
I write a little in the afternoon and then read Andy Beckett's chapter on the Falklands War.
The groundhog is setting in.
We have hit the halfway point of the UK arena tour, but the slim 3 day break between that and the the start of Australian tour looms like a kraken. The Australian tour is strange as it begins with a hectic schedule of four big gigs and then everything else is spread out, one of the reasons we thought it was finally time to do a Monkey Cage Australia series of shows.
All passes without incident, bar a mild spillage over a speed bump.
The Sheffield arena is also home to the Sheffield Steelers, the local ice hockey team. At one point, money was meant to pour in for hockey in the UK, but apparently, despite its popularity, backing vanished, and not all the teams survived. I've only seen one hockey game, but it was in Toronto accompanying an astronaut and I loved it. Of all the team sports I can imagine me getting a season's pass to, ice hockey is number one. It must nee something to do with a childhood spent watching Rollerball and Slap Shot.
The Sheffield audience has energy to feed off and we do. I always try top find new lines to surprise Brian with and tonight I do. After 60 or 70 shows, there must be something fresh. This is perhaps my greatest struggle. Touring as the intermittent irritant is very different to my solo shows where I can allow my mind to erupt. I will never be an arena comic and the more I get the chance to play them, the more I realise that I really do belong in smallish rooms. This does not mean that I don't enjoy getting the chance to perform to thousands, in particular my poetry, but I am in agreement with Neil Innes. Two hundred people is just right to feel the tendrils and, for what I hope to do when solo, any more means you can feel the fraying of those connections. For Brian and his cosmological communication, as well as the remarkable visuals that have been created, the arena is a natural home. He is a rollercoaster and I am the hook-a-duck concession.
Talking of the magnitude of it all, only those who stay for all the end credits will know just how many people are involved. The achievements of the crew and catering are remarkable. While we swan off each night for some fizzy wine, they take apart the vast screen, pack it up, drive, rebuild it in another town and off we go again.
A special mention for Rusty, who guides our entrances and exits and much more, who is about to leave us for Judas Priest.
Tonight's audience questions include –
How do parallel universes fit into this…? Where are they?
Are they like layers of tissue paper or mebbe like the bubbles in a sheet of bubble wrap that has been scrunched into a ball?  How do you see them in your head?
If you were a cult leader which cult would you lead?
How does a warp drive work and why doesn't the Enterprise hit anything?
On Saturday I sleep fitfully and wake with the acorn of a headache which I know will grow through the day and it does.
We drive to Jesmond.
My aches from yesterday's exercise are mild, but just present enough to give me hope of some physical change for the better.
Once at Jesmond, I stroll straight to Oxfam books, I have an inkling that Jesmond will have something to offer me. Fortunately, the glass cabinets have no special treats, so it won't be too expensive. My main pickings are from the "New Arrivals".
There's a book of William Burroughs' letters, Rub Out The Words.
"Here is an extension of the panic idea. Turn the sound off on a television set and use an arbitrary recorded sound track – street sounds, music, conversation, recordings from other TV programs, radio, etcetera. You will notice that the arbitrary soundtrack seems to be appropriate to the silent image on the screen, in other words what we see is dictated by what we hear…".
Burroughs was one of my late teen transitionary authors, starting with Junky, so I still hold a fondness for him as it was fashioned at a time where such things stick.
Then, there was James Hillman's A Terrible Love of War. I first heard about this psychologist from Paul Broks, whose books I order (you must read The darker the Night The brighter the Stars). The chapter titles are War is Normal, War is Inhuman, War is Sublime, Religion is War. That was enough to sell it to me.
Then, I fell foul of my terrible habit of re-buying books I have in paperback when I find them in hardback. I hugely enjoyed Sara Maitland's Gossip from the Forest – the Tangled Roots of Our Forests and Fairytales, so a pristine hardback for £2.99 was required, even though I can't even get rid of my paperback copy as it is smeared with my marginalia and underlinings. Then, it was Lewis Hyde's The Gift.
I like to buy books for my dad to leaf through, I thought he would enjoy the autobiography of Derek Fowlds.
My final purchases were from the Film and TV section. I buy the BFI Classics series whenever I see them and here was Richard Dyer on Seven. I did not rate Seven that much when I first saw it at the Peckham multiplex. There was something about the relentlessly angry cop that Brad Pitt played. But the ending is so vicious that it seemed to redeem itself. As so often, I had spent too long watching B movies going through similar ground that when an A movie comes along and does it with a budget, I question the new veneer. That said, I loved the opening credits and use of Bowie. I will return to it again.
The final purchase was John Stanley's Creature Features Strikes Again (signed). I had always wanted a The Creature Feature Movie Guide when I saw it in the old Forbidden Planet, but always splashed out on something else, like lobby cards of Funeral in Berlin or a vast poster for a European release of Android or Flash Gordon. Now, at £3.99, this would be mine at 53 years old. And it is.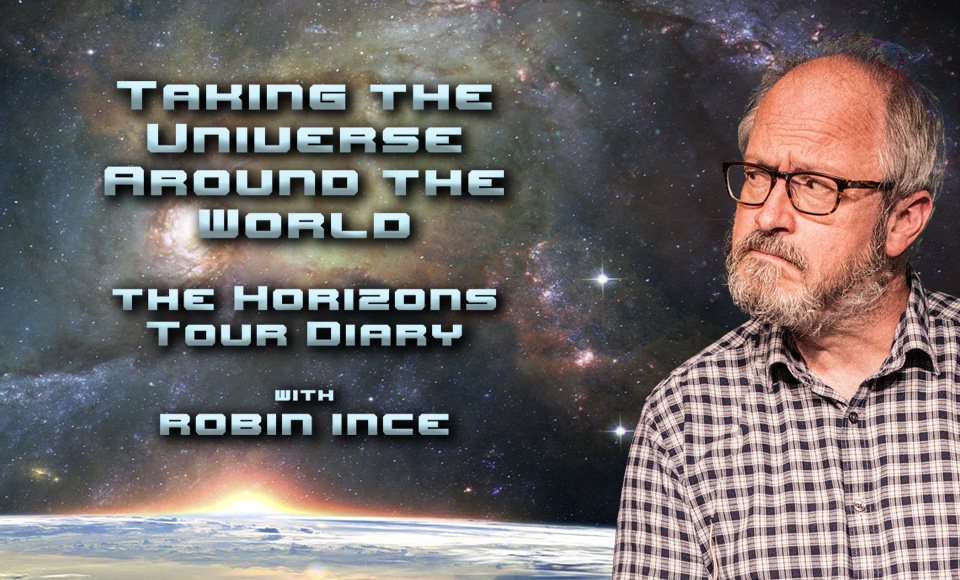 Listen to the Horizons tour podcast, Taking the Universe Around the World HERE.
Bibliomaniac is available for pre-order now at cosmicshambles.com/shop with exclusive art cards.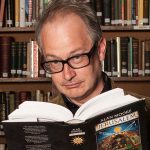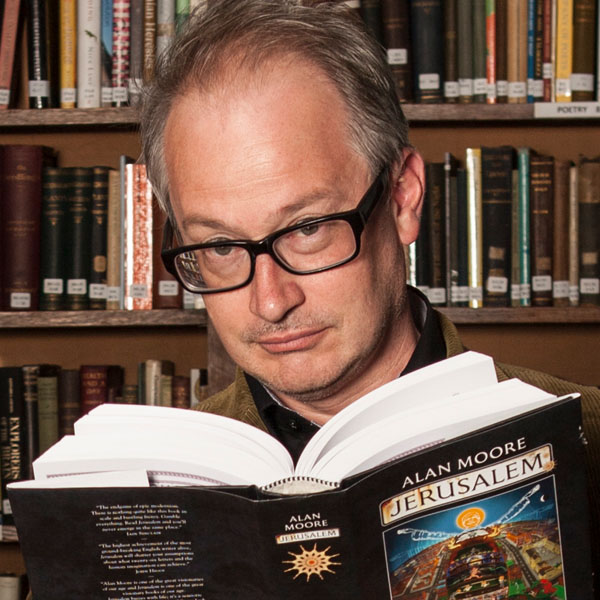 Robin Ince is a multi-award winning comedian, writer and broadcaster.  As well as spending decades as one the UK's most respected stand-ups, Robin is perhaps best known for co-hosting The Infinite Monkey Cage radio show with Brian Cox.  For his work on projects like Cosmic Shambles he was made an Honorary Doctor of Science by Royal Holloway, University of London. His latest book, The Importance of Being Interested is out now.
If you would like to reuse this content please contact us for details
Subscribe to The Cosmic Shambles Network Mailing list here.