The Lurgy (Not That One) Strikes
Robin Ince's Horizons Tour Diary
There is no real diary entry today, it has been a bit of a disappointment .
It seems I have become contaminated with some sort of lurgy, but not that one. With so many tours being floored by illness, I have gone into isolation to be on the safe side for Cox and crew. 
I can't deny that having got nearly 8000 kilometres and then being able to travel the final 4 km has given me a touch of melancholy and I hope I am fit and well as soon as possible. Once my temperature etc is back to normal I hope to be moving on. Our tour manager Leigh has made sure I have a supply of bananas and pretzels. Jack and the rest of the crew made sure I had the tech that meant I could beam in virtually from my hotel room. 
I shifted the hotel furniture around and made my set. I moved around lights like Ed Wood acting as cinematographer. It reminded me of a story of the great cinematographer Jack Cardiff. 
After Ava Gardner suffered a stroke she was going to be interviewed in her house.  She asked Cardiff to come around and carefully work out the lighting of the room, just using her table lamps, so the journalist would be none the wiser that her drawing room has actually been professionally lit to minimise knowledge of her incapacitation. 
Here is to getting better not worse. 
As someone who doesn't like sitting on their arse, this was a very butt static day. I started it by reading the copy of The Soft Machine I picked up from the Wee Book Inn, but there is a lot of rectal mucus references for someone not on top their game. That said, I forgot what a spell Burroughs creates.
The crowd in Edmonton sounded amazing. I love playing Canada so it makes it even more bitter to miss tonight's gig. I still made three appearances and listened to the whole thing. I could sense that Brian was enjoying having a little more room for physics. 
Looks like this could be the beginning of a Tom Hanks movie – somewhere between Castaway and The Terminal. I've already asked Brian to buy me a basketball so I can have it as my friend when the rest of the science circus moves on to another town.
I end the night catching the end of a documentary on Joseph Papp, a theatre impresario determined to bring free Shakespeare plays to New York and then hear an advert that tells us "Eggs for Lunch isn't weird. You're weird for thinking it is weird". 
I am then sickened to see that Peter Popoff, a very nasty charlatan whose cruelty was debunked by James Randi on The Tonight Show is still selling his miracle water.
Meanwhile, Dr Oz is a Republican candidate.
The medicine wagons are still rolling into town. 
I finally settle on For A Few Dollars More, probably my favourite of the Leone/Eastwood movies. Watching, I remember how Italian westerns are robbed of much of their art and dignity by the dubbing. Watching the excellent boxed sets released by Arrow with subtitles, the film are immediately elevated. I made a documentary with Stewart Lee about lesser known spaghetti westerns, but sadly, I fear it may never see the light of day.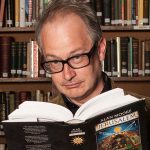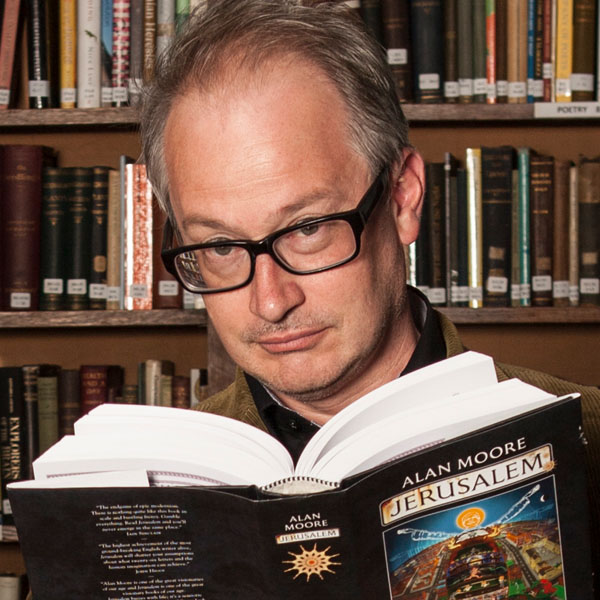 Robin Ince is a multi-award winning comedian, writer and broadcaster.  As well as spending decades as one the UK's most respected stand-ups, Robin is perhaps best known for co-hosting The Infinite Monkey Cage radio show with Brian Cox.  For his work on projects like Cosmic Shambles he was made an Honorary Doctor of Science by Royal Holloway, University of London. His latest book, The Importance of Being Interested is out now.
If you would like to reuse this content please contact us for details
Subscribe to The Cosmic Shambles Network Mailing list here.