The Rail Author
Robin Ince's Blog
Stomach cramps on the way from Carlisle to Settle, psychosomatic I am sure. My reading has been erratic.
On this line, I read Jan Westerhoff's Twelve Examples of Illusion which today dealt with visual distortion and a hint of string theory. I was about to turn to some essays by Colin Wilson when I remembered to look out of the window, what I saw made me decide that this lunchtime talk would definitely begin with time and geology. So many questions are exposed in the landscape from Carlisle to Settle. In the US, there is a term for a comedian who plays club after club after club in town after town after town – Road Comic. I have decided that, for the next few months at least, I will define myself as a Rail Author.
Settle is one of those little towns that fights its way out of the rocks below and around it.
Too small to get lost in, which is useful when you have so many different destinations in a week.
Limestone Books was as central as could be. A beautiful shop filled with wise choices of books and a particularly lovely nature section Tanya, the owner, went out to get me a cup of tea (I hadn't realised there was no kettle and felt rather embarrassed that I had been so accidentally demanding). A couple of people were in the shop already, which might have been all there were going to be. I am quite aware that my magnificent folly book tour may see members veering from many to none. Both were chatty, so even if this was all there would be, I knew fun was possible. Then, the shop filled and, at whatever tipping point my mind could see, I slid from conversation to slightly more presentation, then there were plenty of good questions. I was very tempted by what was on the shelves, but must keep reminding myself that whatever books I buy will have to come with me to at least 15 more stations before a brief trip home late in Sunday before starting again in the Oxford Blackwells on the Monday (I have now found myself with a free Tuesday the day after due to a cancellation and on a whim I am trying to sort a gig in Hebden Bridge or Sheffield).
Settle is so delightful that just sitting on the station platform waiting for a train is transcendent. Oh, for more transcendent experiences waiting for a train, they are harder to find when waiting at Wembley Central, though I had one there once.
Fortunately, I arrive in Ilkley too late for their excellent bookshop and I must leave too early to get to Wotton-Under-Edge on Tuesday, so I escape more bibliophile browse decision agony and mounting sciatica (I have an inkling that Shelf Life Books in Cardiff may have things I have never seen before and must have and I have to leave space for whatever I may find when I do my gig at Exeter Oxfam on Wednesday night).
One of the joys of Ilkley is the chance to catch up with Jeremy Dyson. We sit in the vestry before my gig and rapidly talk through the horror culture that shaped us, Powell and Pressburger and other unearthly delights. The audience are distanced and, I hope, happy with the speed that I make sudden leaps. Something that has made me happy about these gigs is how many young women have been at the gigs, some studying for science A levels, others off to University to study physics. More dispiritingly, the young woman I spoke to at Settle told me she was the only woman at her school who had studied physics A level in the last few years. There is still much work to be done.
There was time for crisps and wine with Jeremy afterwards and he told me of Jungian archetypes and a book I must read it by Gary Lachmann, The Caretakers of the Cosmos. As it should be, there was some synchronicity (or coincidence) as I have one of Gary's books with me now (his one about Colin Wilson).
————————————————————-
Seven hours sleep, mushrooms on toast and now to the south for Wotton Under Edge, Bristol, Sidmouth and Exeter (and then on to South Wales – Crickhowell, Pontypridd, Swansea, Cardiff and Penarth)All Tour dates here.

Order signed and dedicated copies of The Importance of being Interested here.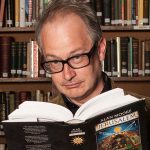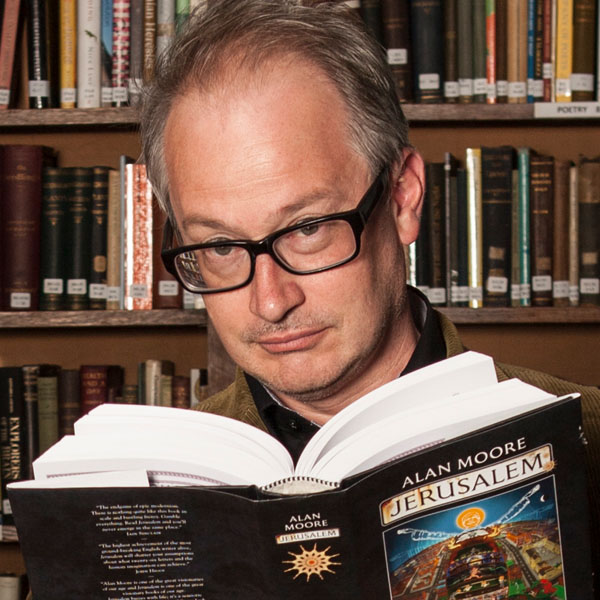 Robin Ince is a multi-award winning comedian, writer and broadcaster.  As well as spending decades as one the UK's most respected stand-ups, Robin is perhaps best known for co-hosting The Infinite Monkey Cage radio show with Brian Cox.  For his work on projects like Cosmic Shambles he was made an Honorary Doctor of Science by Royal Holloway, University of London. His latest book, The Importance of Being Interested has just been released.
If you would like to reuse this content please contact us for details
Subscribe to The Cosmic Shambles Network Mailing list here.