The Tide is My Timer
Robin Ince's Horizons Tour Diary
I wake up in Shoreham-by-Sea. I was last here a few weeks ago with my family and it reminds me that I won't really see my son until Christmas now tours have begun again.
Despite him being 14 years old, we still get on well and I enjoy our adventures, so I will miss him and his cooking.
I know I dreamt last night, but the visions in my head ran off when I saw the morning and I can't find them. 
I walk to the pebbley beach with I, John Kennedy Toole and volume 1 issue 4 of Rituals and Declarations, collecting a black coffee, a vegan sausage roll and a croissant on the way. I use the tide as my timer. I sit 12 meters from the water's edge and decide I will read until the waves are perilously close to my boots. The book is a fictionalised version of the real, short life of the Confederacy of Dunces' author. 
"The editor had said about his story, 'It isn't really about anything and that's something no one can do anything about'. He would persevere; prove that the editor was wrong. His hero would guide the opinions of important people . He would ascend to greatness, laughing as he accepted the Nobel on both their behalf."
Then, I read Lousia Albani on William Blake and London.
"Here on the banks of the Thames is the Spiritual Fourfold, London continually building and continually decaying       desolate ".
The tide is close, so I walk back through the sea cabbages to my favourite charity shop in all the land …. SOLD. 
As I cross the bridge, I hear an energetic discussion behind me between two old friends.
"He has two children, one with a lesbian couple who have now spit up … he's very worried about her wanting new boobs…."
SOLD is perfectly quirky, always holding treasure and has award winning window dressing. The window currently houses a festival chill out area for the mannequins. 
I have bought lovely treats here in the past including the first collected Earthsea hardback edition , once housed in Ewell library, and a hardback of The Restaurant at the End of the Universe (you will find out more about both in Bibliomaniac – out on 6th October – did I tell you that before?) . 
Today, I pick up a hardback of Carolyn Cassady's Off the Road and Billy Connolly's autobiography, Windswept and Interesting. 
There is also the Rebel Inc edition of Richard Brautigan's Revenge of the Lawn, which I am pretty certain I have but can easily pass on, and Raymond Carver's Elephant, which I am also pretty sure I have, but this has a carefully cut newspaper review of No Heroics Please within, which swings it.
Penny Perrick concludes, "If you read this collection and then move on to the book, Elephant, which houses his last stories, you can see what a flawless writer Carver grew to become, and how economically he told everything that there was to be told."
Walking to the churchyard, I pass that rarest of things, a blue plaque in memory of an estate agent. Reg Leggett lived to be 90 and was "a pioneer of the conservation of Shoreham who saved many historic buildings and averted several serious threats to the character of the town."
Skulking around the graves seeking eccentric names or epitaphs, many are almost erased, the unfortunate destiny of many seaside tombs. My favourite names today are George Fewtrell and Elizabeth Juniper.
I take the train to Hove and walk the rest of the way so I can pop into City Books and sign a couple of my books. On the way, I visit Hive's Oxfam bookshop and  buy books about Stephen King, Dennis Potter, natural phenomena , a replacement Kurt Vonnegut novel and The People of Paper by Salvador Plascenia as it is highly recommended by George Saunders.
Walking into Brighton, a band on the second floor are rehearsing Ever Fallen In Love by The Buzzcocks. Two women are walking hand in hand and it reminds me of thirty years ago when a Brighton pal came out. A couple of weeks later, she was walking hand in hand with her new girlfriend `along the front and was spied by Anna Wing (Lou Beale in Eastenders) who gave them a wink and a smile that they both greatly enjoyed. Once, I went out drink king with her girlfriend and, seeing a vast poster of Sinead O Connor that was beginning to peel off a Farringdon wall, we took to pulling it off the bricks and brought with it the 30 posters that had been pasted beneath it over the years. I took it home on the night bus and it remained in a cupboard, too heavy to hang, to glued to steam free of all the other artists gummed beneath her.
There was a small amount of fiddle faddling around with the show after Brian's interview with LBC and then we were ready for the 4000.
Yet again, I was able to watch most of the show from out front and I enjoyed eavesdropping on the "ooohs', "ahhs" and "gosh"es as Brian talked of millions and sometimes billions of light years. He exited the stage happily. We grow ever closer to delivering a show from Enterprise's holodeck.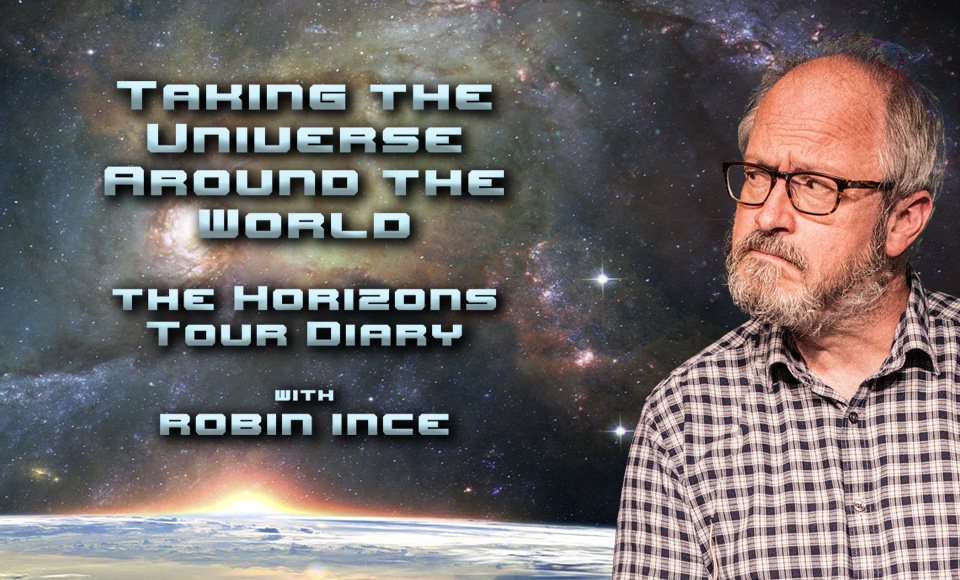 Listen to the Horizons tour podcast, Taking the Universe Around the World HERE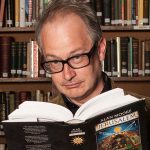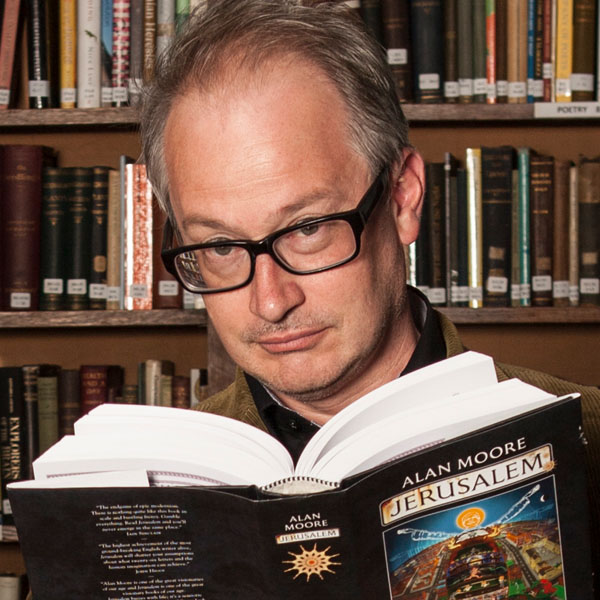 Robin Ince is a multi-award winning comedian, writer and broadcaster.  As well as spending decades as one the UK's most respected stand-ups, Robin is perhaps best known for co-hosting The Infinite Monkey Cage radio show with Brian Cox.  For his work on projects like Cosmic Shambles he was made an Honorary Doctor of Science by Royal Holloway, University of London. His latest book, The Importance of Being Interested is out now.
If you would like to reuse this content please contact us for details
Subscribe to The Cosmic Shambles Network Mailing list here.