The View Approaching Hull
Robin Ince's Horizons Tour Diary
I move too slowly to achieve much before I leave home for Hull. 
I write on the train and listen to someone else's conversation about how close their house if to McDonalds for 45 minutes.
In between Happy Meal revelations, I reread Richard Seymour's The Twittering Machine. I can't recall when I read it before, but is full of my pencil underlinings and marginalia.
"'Language is mysterious', writes the religious scholar Karen Armstrong. 'When word is spoken , the ethereal is made flesh; speech requires incarnation – respiration, muscle control, tongue and teeth'"
The view approaching Hull puts it in my top three train journeys; the stretching out of the Humber and the Bridge that hangs above it. 
As we near the terminus, a mobile ringtone sings out Cotton-Eyed Joe. The cheeriness abruptly dismissed when the receiver answers, "yeah, what do you want?"
I check the WH Smith for copies of my book, but have nothing to sign, so look at the Philip Larkin state again and read the poetry placed amongst the flagstones. 
I am too late for JE Books. The centre of Hull seems to exist in a perpetual state of early closing. 
I always admire the font of CECIL above the bingo. I look at The Gilson Hotel and its grimy pinkness, it always has a suggestion of murder and forgotten poets with needle tainted arms, but I am sure I am romanticising it. 
It isn only 4.30pm on Wednesday, but the flag entangled pubs are as packed as Saturday. As I walk by, the DJ promises some Matt Monroe as people drink themselves into ecstatic states of patriotism. An old soldier sits as alone as is possible in such a crowd. In his blazer and fusilier beret, I imagine he will not pay for a pint in the next few weeks. He is the only stillness in the melee. I browse Wrecking Ball Books and Records, hopeful I might find a D-ream 12 inch in the £1 vinyl section. 
I arrive early at the arena and ask locals if there is a reason the pubs are so packed with the promise of Matt Monroe .
No reason.
"It's just Hull".
I am feeling distracted and disconnected today and each time that I go on stage I have to remind myself that I can't lose focus at this halfway point.
I remind myself of the tale of Barry Cryer when he was touring with Willy Rushton.
One night, Willy said to Barry, "You've fallen out of love with the jokes".
Barry said he never made that mistake again.
Few people have loved jokes with the intensity he had.
Foolishly, I switch on the TV at bedtime and see that Our Friends in the North is on, so remain awake for far longer than I should, watching a masterpiece accompanied by shortbread.
In my dreams, I break things that can never be put together again.
Audience questions included –
So the singularity is the end of time? But if you bring a watch into it, it would still tick right? So how can time continue at it's end? Wouldn't the watch still tick at the speed of time outside the singularity? But the time inside and out is different. How?
Is the universe cyclic? Have we all been here before?
What's your thoughts on and have you ever met Elon musk?
​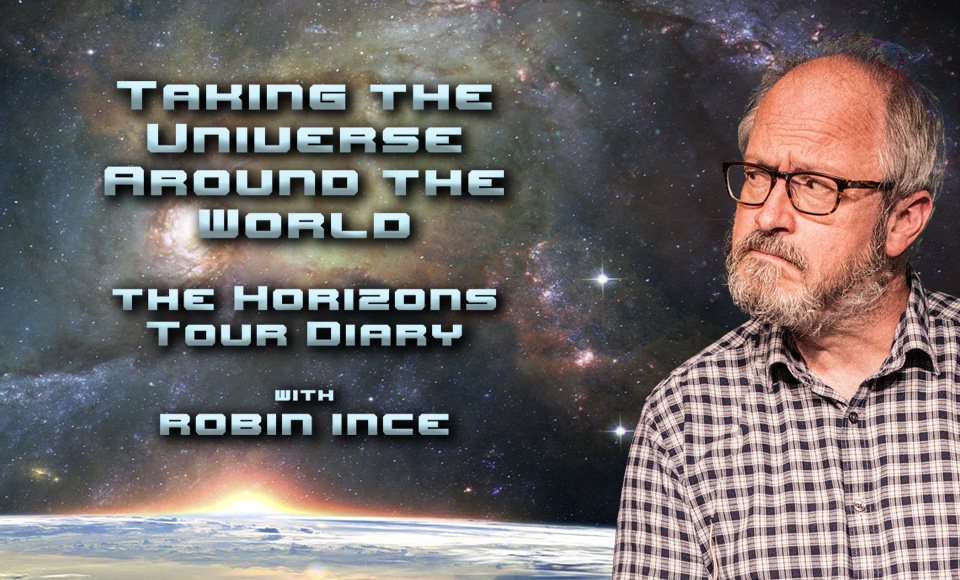 Listen to the Horizons tour podcast, Taking the Universe Around the World HERE.
Bibliomaniac is available for pre-order now at cosmicshambles.com/shop with exclusive art cards.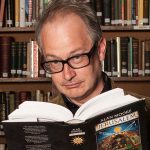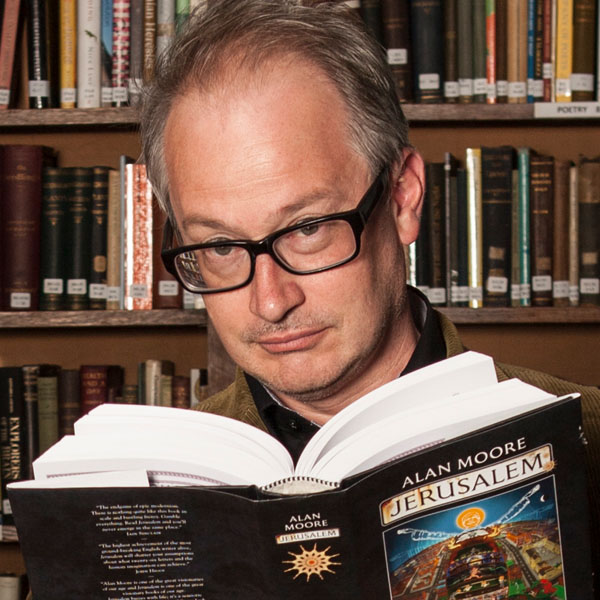 Robin Ince is a multi-award winning comedian, writer and broadcaster.  As well as spending decades as one the UK's most respected stand-ups, Robin is perhaps best known for co-hosting The Infinite Monkey Cage radio show with Brian Cox.  For his work on projects like Cosmic Shambles he was made an Honorary Doctor of Science by Royal Holloway, University of London. His latest book, The Importance of Being Interested is out now.
If you would like to reuse this content please contact us for details
Subscribe to The Cosmic Shambles Network Mailing list here.