It's Bookshop Day!
Robin Ince's Blog
I wake up to see a large and uncanny naked man in front of me, nailed to the wall and created by David Shrigley.
I went to sleep in Jeff Towns beat room, adorned with books by the beats and framed words and images from the likes of Beckett and Brautigan. After my immersive browse in Jeff's storerooms I am now at weighed down too peak capacity. Two bags packed with books, one rucksack (packed with books) and a wheelie suitcase containing clothes, toiletries (and some books).
My first stop after Swansea was Shelf Life Books and Zines in an arcade (sadly soon to be closed by the council) just off Womanby Street. This one was placed on the map by my pal Chris Evans , the Warhol factory of stand up, creator of Go Faster Stripe and producer of RHLSTP (Richard Herring's hugely successful podcast). He was going to pop along too to film this talk and the one on Penarth Pier (there will be a film of the book tour show whether you want it or not).
(There appear to be more brackets in today's blog post than usual).
Shelf Life is a not for profit radical bookshop run by Rosie, who is a mean guitar player with a generous soul.
My talk would just be outside her shop in the open arcade with handy proximity to the coffee bar.
On the way to the arcade, I passed the new statue of Betty Campbell, Wales's first ball headteacher, it is a beautiful and inspirational statue and requires only the shortest of detours as you leave Cardiff Central.
Sadly, there were a few shelves of secondhand books in the arcade and it turned out that I needed three of them.
Five minutes before the talk, I knew there were two people attending but presumed with my usual anxious pessimism that that might be it.
One minute before the talk it was full and I decided I needed a badge and so bought one from Rosie, a nice pink badge that said "powered by kindness".
It is always good to be in different spaces – this week that included two churches, a barn and an Oxfam and now an arcade. Some people were on benches in front of me and some up on the balconies. Others passed through thinking, "who is the old man shouting about astronauts?"
All books sold out and everyone was lovely, as usual I learned much, was told I must read Brian Catling's The Vorrh (which has been on my shelf for a long time) and found out about a nearby ancient ceremonial burial site.
Chris, Neil (who was also filming) and me then went to the seaside to eat chips and look at Weston-Super-Mare from the end of Penarth Pier, later joined by my friend Sharon who used to organise the Cheltenham Science Festival quite brilliantly.
This was not an end of the pier show, but one at the beginning of a pier and organised by Griffin Books. Mel from Griffin Books told me it didn't matter if I overran a bit (always a mistake) and then I started to overrun a lot. Eventually I shut up and then got to signing the books and learning more things. I left the pier now knowing what Ekistics is even if my spellcheck doesn't.
Huge thank you to Mel and Rosie.
————————————————————-
Birmingham and Oxford blogs to follow. Tuesday's gig in Hebden Bridge is sold out, then Wednesday is a day around Manchester – Chorlton Books 12.45 – Greenhouse Books in Cheadle at 3pm – Simply Books in Bramhall at 7.30pm. All Tour dates here.

Order signed and dedicated copies of The Importance of being Interested here.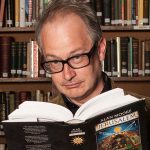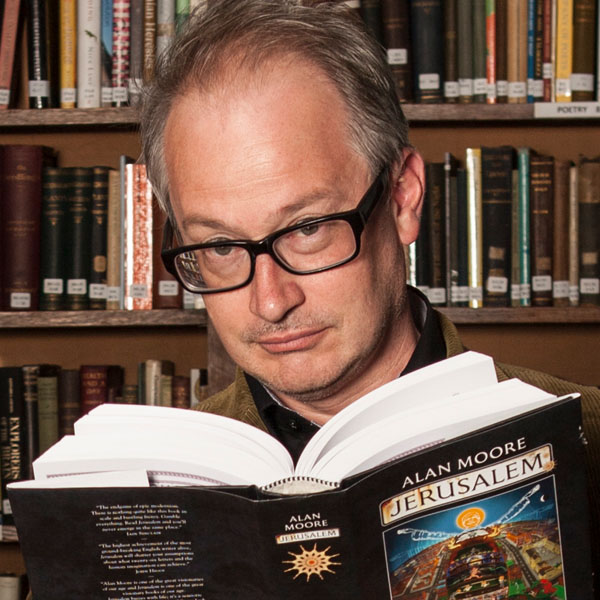 Robin Ince is a multi-award winning comedian, writer and broadcaster.  As well as spending decades as one the UK's most respected stand-ups, Robin is perhaps best known for co-hosting The Infinite Monkey Cage radio show with Brian Cox.  For his work on projects like Cosmic Shambles he was made an Honorary Doctor of Science by Royal Holloway, University of London. His latest book, The Importance of Being Interested has just been released.
If you would like to reuse this content please contact us for details
Subscribe to The Cosmic Shambles Network Mailing list here.