Happy Birthday to The Young Ones
Robin Ince's Blog
Happy Birthday, the Young Ones, you utter utter bastards
For brazen braggadocio, you'll have to dig deep to find a finer title than Bigger than Hitler, Better than Christ, the title of Rik Mayall's autobiography.
Today is the 38th anniversary of the first screening of The Young Ones, a TV series that changed more lives than The Sex Pistols playing The 100 Club. For the generation that were too short for punk, alternative comedy came along in time to give us our revolution. Few of us will forget where we were when we found out Rik Mayall was dead. I was walking out of a toilet in Leeds when Michael Legge told me, "Rik Mayall is dead".
By coincidence, I will be spending the anniversary answering John Humphrey's questions about The Young Ones as it is my Mastermind subject. Sat in my hotel room, having watched the series for the 7th time in the last week, I feel like Rik on the train to University Challenge. When I walk into the studio and see my rivals – Joe Pasquale, Mwaksy and Grace Dent – I am sure I will febrile and tearful and accuse them of "swotting away for teacher."
There was a time when I thought that The Young Ones had lost its charm for me, having watched each episode perpetually on the increasingly frail spools of betamax tapes throughout teenhood. Some time in adulthood, detached from confused and volatile teenage hormones that create blind adoration and Quink ink tattoos of our cultural icons, I presumed I had outgrown them.
Fortunately I have now outgrown outgrowing them.
This has been helped by watching them with my son, who is about the age I was when I first saw Kevin Turvey.
Some of the cast have been a bit dismissive, but they were in their early twenties and have gone on to make much more so I can understand why they might see this as their juvenilia. They seem particularly unimpressed by the cutaway puppet sequences involving literary cannibal rats, chatty peas and roller skating carrots, but my son is quite keen on those moments.
It appears that the cast were taken unawares of just how intense the love was especially beyond London. When Rik, Ade and Nigel went on tour with Rowland Rivron's band Ken Bishop's Nice Twelve (who also appeared in the second episode of series 2 ,Cash, singing Subterranean Homesick Blues) , they arrived at a venue in Leeds to find 5000 people without tickets desperate to see their new heroes.
They were also very much part of the video age. The early 80s saw a boom in home recording. Now everything is accessible from a cloud, the excitement of being able to tape something off the telly may seem rather pathetic to the youth, but it was a revolution in our way of watching TV and being able to share moments from ALL four channels. Producer Paul Jackson was also working on The Two Ronnies at the time. Its viewing figures were up to 18.5 million while The Young Ones were around 3 million, but when they came out on video, The Two Ronnies sold around 100,000 and The Young Ones sold nearly one million.
It is round around the ages but all that violent energy papers over the cracks or rather it sets fire to the paper and turns the cracks into explosive shards of snot and mortar.
Nigel Planer has talked in awe of Rik's incredible energy, it is still something to joyfully feed on.
The greatest moments remain great, those wide, excited eyes as Rik tears open a tampon presuming that is a present of a mouse in a telescope, his laxative based suicide attempt, Neil coming back as compost enhanced zombies, Vyvyan's flatulent pregnancy and, for those with a copy of the Bachelor Boys book, Alexei Sayle's revolutionary biscuit song, John Noakes's argument with Mrs Noakes about the size of his nob (which it turns out was not as big as Heathrow airport after all).
Immersing myself in Young Ones revision has also been melancholy. The nearest Rik gets to being serious in his autobiography is when he writes about his quad bike accident and as I read that I started to feel that sadness of the passing of time (yes yes yes, I know that is very girly*). The flashback to that excited child watching The Young Ones made the past seem so tangible again.
How odd that watching two grown men arguing about one being a virgin and attempting to kill them with a Howitzer can somehow have melancholy attached to it too now.
My worship of The Young Ones (and The Comic Strip Presents…) is still a conflicted thing. If I hadn't fallen so deeply in love with this, then maybe I wouldn't have gone into comedy and maybe I wouldn't suffer so much anxiety and I definitely wouldn't be unable to sleep because I am so worried about doing Celebrity Mastermind and making a prick of myself. Mind you, as long as I get asked how marshmallow's Toxteth O Grady can stick up one nostril I should be fine.
* The use of girly has been brought into question by a couple of readers – Let me assure you that the use of girly is in reference to The Young Ones "girly swot" and "Longing for a peaceful world is not being girly".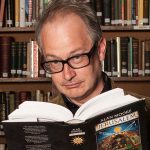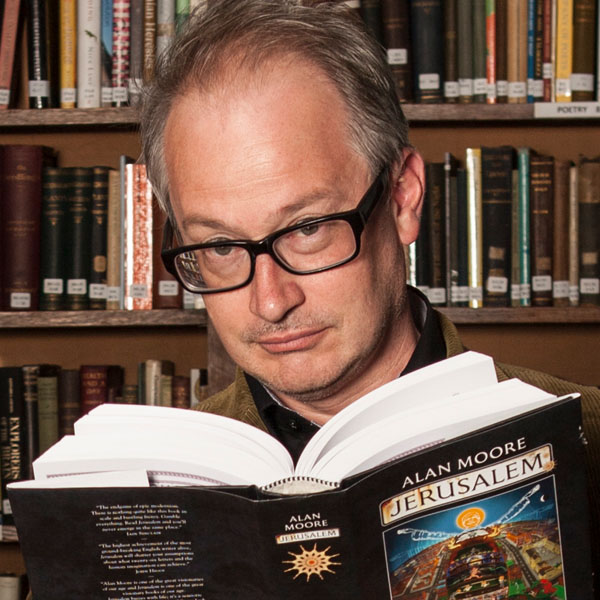 Robin Ince is a multi-award winning comedian, writer and broadcaster.  As well as spending decades as one the UK's most respected stand-ups, Robin is perhaps best known for co-hosting The Infinite Monkey Cage radio show with Brian Cox.  For his work on projects like Cosmic Shambles he was made an Honorary Doctor of Science by Royal Holloway, University of London. His latest book, I'm a Joke and So Are You is out now.
If you would like to reuse this content please contact us for details
Subscribe to The Cosmic Shambles Network Mailing list here.