Too Many Pizzas and Milky Ways
Robin Ince's Blog
Sunday starts with stomach cramps. 
Pizza two nights in a row. 
The most convenient food is often inconvenient. 
I am in Peckham and decide to walk to Dulwich Books, a 45 minute brisk walk across Sunday parkland filled with joggers and conversions on how people's extensions on their houses are going. It seems well, though they can't decide on the tiling. 
A man throws his dog a ball and when it catches the ball in his mouth the man's elation is greater than any parent I've seen watching their child's first steps. The dog looks vaguely embarrassed by the whole thing. 
I have another cup of tea at Dulwich bookshop, a lovely, friendly local bookshop. I sign and enjoy chatting with people who have children who adore science or with older people who are just coming back to it. I really hope this tour has been a cheerleading tour for evidence based thinking but also with space for a little myth and understanding of some of our more arcane storytelling foibles that can bring comfort too. It is good to see Helen and her children. We talk of tigers. 
Stoke Newington is not a natural double up with West Dulwich, but the three change journey is easy and I am lucky that when I briefly put down a book about the treatment of insanity in London in a charity shop, it is snapped up by someone else and so my bag does not get any fuller…until I ago to the next charity shop. 
Stewart pops in to the Stoke Newington bookshop and a few other friends too, including Deborah and Richard. Richard appears a few times in the Morrissey autobiography. He was on the page I first opened that book – "And then Richard said something very unhelpful". 
I also see Liz and Pete who are behind the Stoke Newington literary festival. It was in the public library green room where I heard the lovely story of the nonagenarian who wanted the taking book of 50 Shades of Grey. She was warned of its content, but she was game. A week later, she rang up the librarian rather out of sorts.
"Disc 5 is filthy"
"Well, I did warn you"
"No, it's filthy. It looks like someone has got marmalade on it. Totally unplayable" 
Richard was also the source of the story of Nico reading a book and laughing uproariously.
"That book you're reading looks funny, Nico, what is it?" 
"Bleak House" 
(Stewart also told a wonderful Nico story at his producer's memorial this week – see Chortle website for coverage, he tells it better than me).
It was a typical Stoke Newington gathering – book festival impresarios, authors, former managers of The Buzzcocks and free jazz enthusiasts.
Then, it is to a narrow boat on the Regent's Canal. There will be no signing here as there are no copies of my book, but there is the joy of performing on the roof of this floating bookshop that is one of the most beautifully curated bookshops of the 84 so far. Ben is there again and I conquer my vague embarrassment at performing to passers-by and brief browsers and decide I will commit to two poems too. I buy an Oliver Sacks book I have somehow missed before.
I am ending the day at Wanstead Tap, a lovely railway arch of fine booze and red velvet curtains.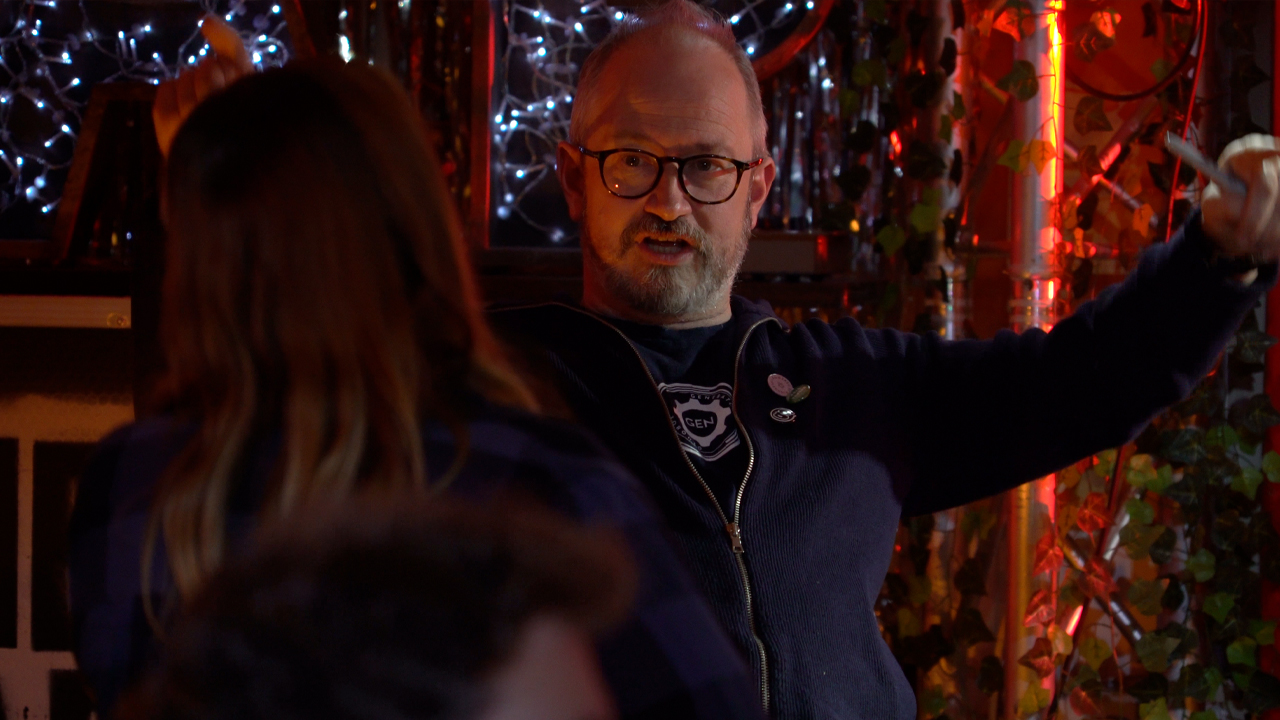 This is with Newham Books, one of the great pugnacious and tenacious independent bookshops.
We film the talk as we have filmed a few others so, after the 110 shop tour we will have some record of what this whole hoopla was all about. I thought I might be more exhausted by now, but I am still full of vim or at least a reasonable amount of vim after 85 bookshops and so end the night eating crisps and milky way on a hotel bed as if I were an Aldi Nero.
————————————————————-
All Tour dates here.

Order signed and dedicated copies of The Importance of being Interested here.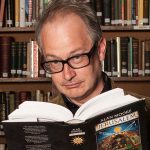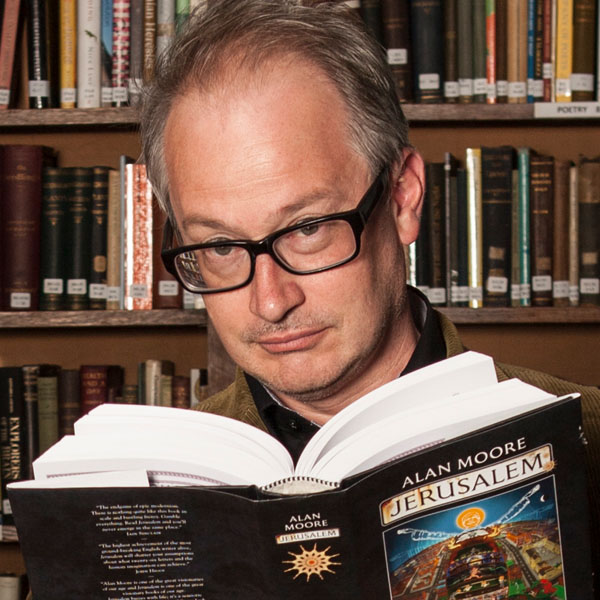 Robin Ince is a multi-award winning comedian, writer and broadcaster.  As well as spending decades as one the UK's most respected stand-ups, Robin is perhaps best known for co-hosting The Infinite Monkey Cage radio show with Brian Cox.  For his work on projects like Cosmic Shambles he was made an Honorary Doctor of Science by Royal Holloway, University of London. His latest book, The Importance of Being Interested has just been released.
If you would like to reuse this content please contact us for details
Subscribe to The Cosmic Shambles Network Mailing list here.