Waking Up By the Seaside
Robin Ince's Blog
​I wake up by the seaside.
My friend Katherine has left out bread and jam for me.
I walk to the sea and, impressively, do not pop into the three charity shops on the way.
I sit on the pebbles with a coffee and a gingerbread man.
I am still battling with why the sky seems to looker bigger every day.
Is it a portent?
It is as if the wonder and beauty of the atmosphere only came to my notice recently and is making up for lost time. Shoreham-by-Sea has a lovely beach and a lack of facilities that, fir the time being, maintains an attractive emptiness. As I had been talking about geology the night before, I look at the stones around me and wonder what stories are in and around them. None speak loudly today, I think I would need the geologist Chris Jackson to act as their vessel.
I wander back to Katherine's house, stopping in only one charity shop on the way.
Phew, nothing I need.
I record an upcoming Book Shambles with Adam Rutherford and Hannah Fry about their splendid book The Complete Guide to Everything (Abridged). I am packed off with a Tupperware lunch which I consume with such speed I am barely beyond Portslade.
For some reason, I had believed that I would be able to skirt around the coast from Shoreham to Margate, but instead I discover that I have to go into London and back out again. No waving at Derek Jarman's house, I bet he would have known the stories in the pebbles.
Margate is the first bookshop I approach in the newly returned Winter dark. It is a clear sky and the last trace of dusk sits lightly on the sea. Last time I was here it was all crazy golf and ice creams, now it is not far from deserted and it looks like the lights of Dreamland are going through their hypnogogic phase. The Margate Bookshop is the smallest of the evening gigs so far, just able to seat double figures if I do the talk from the staircase. It is another beautifully curated shop, worth a detour from the beach.
I collect a stack of books to create new tangents and tell a story of my librarian pal Richard Boon getting a complaint from a nonagenarian about CD5 of 50 Shades of Grey being filthy (the surface of the CD – jam it seems – not the content) as well as the time Nico couldn't stop laughing while reading a novel and, when quizzed, it turned out to be Bleak House. The audience has many questions and Terry wants to know what the phrase "avuncular knitwear" means (a reference from an earlier blog post). I also meet the author Daisy Buchanan who has written the very successful novel Insatiable.
I make it to my hotel in Canterbury in time for a pint in The Bishop's Finger. I continue to write my Linda Smith Lecture. Back at the hotel, my night is made a little later by stumbling across Fighting With My Family. I have watched it four times before, but a fifth time seems necessary.
Oh, if Barton Fink could have written such a picture for Wallace Beery.
I once spent time helping my friend Darren write a wrestling picture. Sadly, it never got to be made, but it gave me some happy days in budget hotels living the fantasy of Hollywood golden age screenwriter when I was on tour.
————————————————————-
Coming soon to National Space Centre in Leicester (5th) October Books, Southampton and P&G Wells, Winchester (6th) , Berkhamsted Book Festival (7th) and Southwold Book Festival and Kings Place, London (8th) All Tour dates here.

Order signed and dedicated copies of The Importance of being Interested here.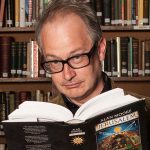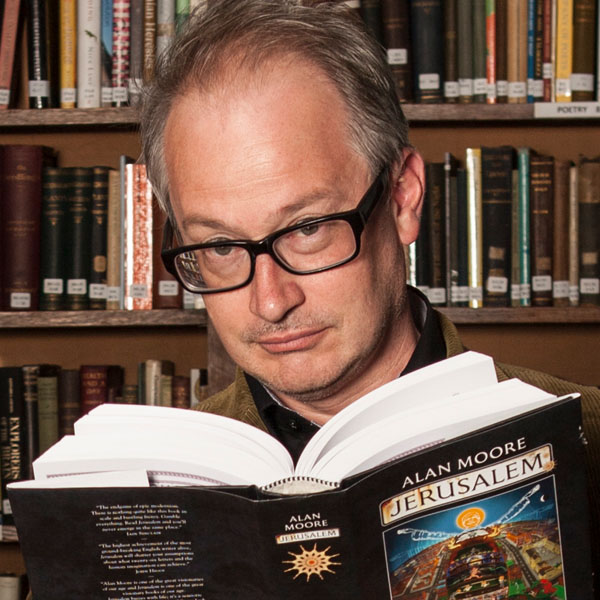 Robin Ince is a multi-award winning comedian, writer and broadcaster.  As well as spending decades as one the UK's most respected stand-ups, Robin is perhaps best known for co-hosting The Infinite Monkey Cage radio show with Brian Cox.  For his work on projects like Cosmic Shambles he was made an Honorary Doctor of Science by Royal Holloway, University of London. His latest book, The Importance of Being Interested has just been released.
If you would like to reuse this content please contact us for details
Subscribe to The Cosmic Shambles Network Mailing list here.