Waking up in Carlisle
Robin Ince's Blog
Waking up this morning in Carlisle, I have sudden been hit by just how preposterous my 100 Bookshop tour is.
The next 7 days sees me arriving in Settle, Ilkley, Wotton-Under-Edge, Bristol, Sidmouth, Exeter, Crickhowell, Pontypridd, Swansea, Cardiff, Penarth and Birmingham then popping home to use the washing machine and starting again 12 hours later.
Me and my ideas.
The night before, after the gigs and reading the Fortean Times in the Pizza Express alone, I started to feel edgy. Whenever possible, I try to stay with friends when I travel, it is better for the sanity. For the first time in a while of solo touring, I was in a hotel I was in a nice apartment detached from the rest of the hotel and, in the silence, a little horror movie scenario played in my head.
Who would hear my screams?
Who would know of the traveller that everyone says never came to stay?
I have some propranolol, which I have never taken, but I thought I would read the instructions and warnings. The vague threat of self medicating going awry meant that I reckoned any easing of anxiety would be trampled by new fears of side effects, so the blister pack remains intact for another day Eventually I slept much like the Fringe, doing a few shows a day and demanding that your mind is at peak performance means that you can't immediately demand that it switches off when you need less while near the pillows
Sunday had started with a journey to Stewarton, 25 minutes from Glasgow.
Sarah, who runs The Book Nook, was kind enough to collect me from Josie's house and told me of hopes for the shop and a little of her life, too. This is one of the things I enjoy when doing events like this, the stories of others, of how they came to be where they are and where they hope to be going.
Talking before midday always feels a little alien, but it was a packed and appreciative room and perhaps some inherited vicar DNA from priestly ancestors meant that eulogising existence on a Sunday morning, even without a pulpit, should come easy to me.
The straight back to Glasgow Central, so silent now compared to the pre football street opera of the night before. I chose the vestibule over carriage seating again and read a little of Chanda Prescod-Weinstein's The Disordered Cosmos and Ursula K Le Guin's The Carrier Bag Theory of Fiction. I recommend both from where I am so far.
Carlisle was an interview with my friend Lee Randall rather than the full hyperkinetic hyperbole, but I was somewhat more effusive than our previous event in Wigtown and there were good questions too. The audience also had the the daughters of the person who asked me my favourite audience question when touring my previous book – "when I was in the queue, someone behind me was talking about the thinking man's crumpet, can you remember her name?" – fortunately, I knew it was Joan Bakewell. An abstract answer in terms of my book, but satisfying in terms of its completeness. One of her daughters has now started the tradition of me always signing her books "to Joan Bakewell".
More good questions from the audience , none involving overheard queue conversations and then we sold out of books which is always satisfying. Then the Fiorentina and the dark thoughts in room 4.
————————————————————-
This week I am in Settle, Ilkley, Wotton-Under-Edge, Sidmouth, Exeter, Crickhowell, Pontypridd, Swansea, Cardiff, Penarth and Birmingham. Join me. All Tour dates here.

Order signed and dedicated copies of The Importance of being Interested here.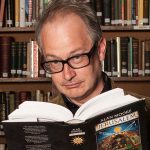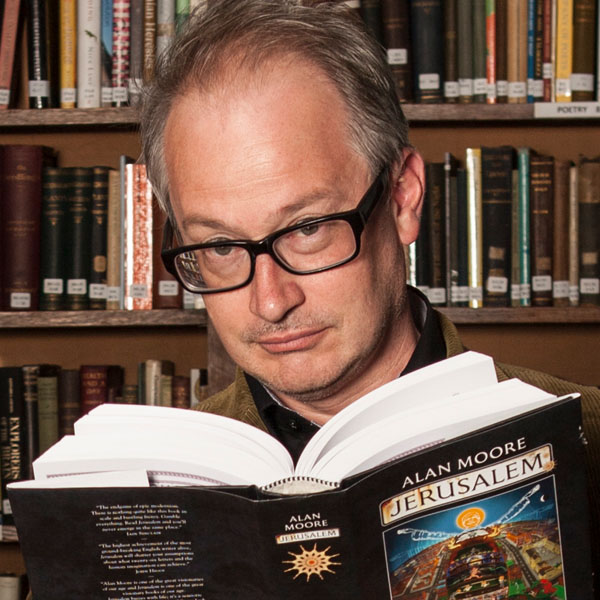 Robin Ince is a multi-award winning comedian, writer and broadcaster.  As well as spending decades as one the UK's most respected stand-ups, Robin is perhaps best known for co-hosting The Infinite Monkey Cage radio show with Brian Cox.  For his work on projects like Cosmic Shambles he was made an Honorary Doctor of Science by Royal Holloway, University of London. His latest book, The Importance of Being Interested has just been released.
If you would like to reuse this content please contact us for details
Subscribe to The Cosmic Shambles Network Mailing list here.