Weaving Through Fallen Trees
Robin Ince's Blog
I start the day by weaving myself, my suitcase, my rucksack, and my bag of books, through a fallen tree. 
Actually, I started it a little earlier than that by ordering a breakfast that the woman at the Station Inn thought was quite eccentric. I had started with Frosties. 
That was fine. 
But the I ordered beans and mushrooms with toast on the side. 
Apparently, that is a first.
A most peculiar gathering on a plate. 
There were now trees blocking all directions, but I was determined to try my best to get to the three Forum book events in the North East. The 8.22 to Carlisle was running 70 minutes late, that fitted well with my timetable. Today, though, Carlisle was the end of line in all directions except back where I came from. Helen from Forum checked the roads and decided she would collect me and we would get to at least Corbridge and The Biscuit Factory in Newcastle. I dawdled around Carlisle. I haven't managed to get to the bottom of Carlisle yet. Walking through the streets there is a harshness and it rarely takes long to stumble upon angry and unhappy faces. I see three different men pushing pushchairs unhappily. One doesn't cross the road when the green man is there, but decides to head into the road with his child leading the way when the red man is there. 
I once bought a book about the Stockiest art movement in the Oxfam bookshop here, but it is dominated by books on engineering and six shelves of spin offs from the Christian church (various dominations).  I've also met plenty of friendly people here and the Borderlines Festival is always a joy to perform at. Maybe it's just cold Saturdays when a town has hangover means you'll never get a sense of well-being. 
Helen arrives in a small red Fiat that is an apt rebuttal to all the great big boxy cars that seem top dominate the roads. We take the scenic route on the road closest to Hadrian's Wall. The road is strewn with bark and branch debris, but the fallen trees have the good manners to only block one side of the road at any one time. Forum in Corbridge is a former church. The preserve nation order on it means that the pulpit must remain and it is from there that I sign the books. Beneath is a font big enough for full baptismal immersion…or big enough to hide your most recent victim. 
Ann Cleeves wrote an exclusive short story for Forum Books utilising the pragmatic murdering font.
Susan, why I do not meet, but who I think works in the local optician, has left some lovely local chocolates for me to make up for any post hurricane travel anxiety.
We drive to The Biscuit Factory and meet the curator, who is a sparky delight and gives us a free lunch. Helen kindly gives me two small books, a short collection of Saki Christmas stories and Patti Smith's Woolgathering which I only came to know about by seeing it in her shop .
Whitley Bay has been battered by the storm and, to be on the safe side, it is decided to postpone tonight's gig leaving me at a loose end in Newcastle on a Saturday night. (I will be returning to Forum in Whitley Bay at lunchtime next Saturday before popping over to do a 4pm show at The Stand in Newcastle).
I hoped a band might be on, but decide against seeing whatever remains of The Sweet and only see the listings for the Tyneside Cinema too late. I decide to lock myself in my hotel room with a bag of peanuts, a bottle of wine and what remained of my luxury chocolates. I read Woolgathering and then try to watch a film. My concentration is shot and, much as I want to watch Arrival again, my brain keeps flitting. I eventually watch Bad Day for the Cut, a reasonably by the book revenge drama with an occasional nifty twist and good performances. To be at a loose end does not seem right and, as I have found throughout this tour when staying in hotels, I sleep reasonably well but with ad breaks of wakefulness.
————————————————————-
All Tour dates here.

Order signed and dedicated copies of The Importance of being Interested here.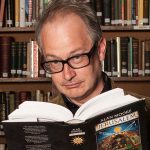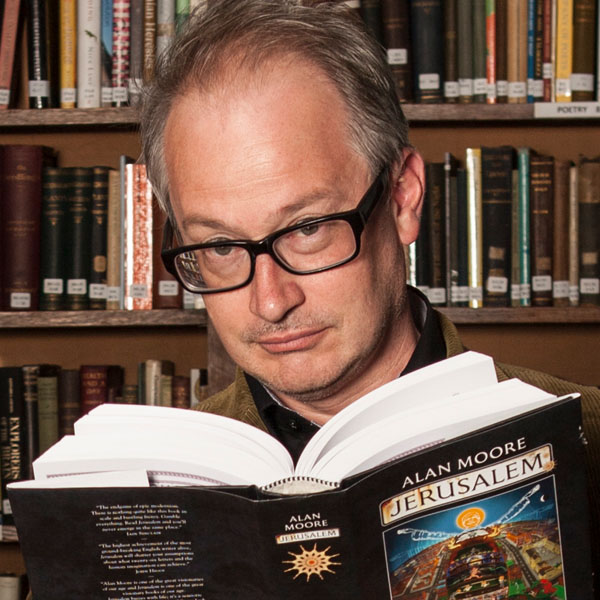 Robin Ince is a multi-award winning comedian, writer and broadcaster.  As well as spending decades as one the UK's most respected stand-ups, Robin is perhaps best known for co-hosting The Infinite Monkey Cage radio show with Brian Cox.  For his work on projects like Cosmic Shambles he was made an Honorary Doctor of Science by Royal Holloway, University of London. His latest book, The Importance of Being Interested has just been released.
If you would like to reuse this content please contact us for details
Subscribe to The Cosmic Shambles Network Mailing list here.