What I've Read on Tour Lately
Robin Ince's Blog
To avoid my book plugging becoming too relentless, I thought I would review a few of the books I have read in the last week of book festival touring.
While reading a psychology magazine, I was disturbed to discover that those with a realistic view of themselves are more prone to melancholy and depression. To be a happy human, it is an advantage if you have a Barnum patter view of your abilities. 
Though delusion is not always a gateway to joy or at least a swerve from sorrow.
You Could Do Something Amazing with Your Life [You Are Raoul Moat] by Andrew Hankinson is a troubling read and it should be. Over two hundred pages, we are in the mind of the notorious murderer whose fame was further kindled when Paul Gascoigne turned up with a fishing rod to have a chat to him as the police waited to come up with their next move. His breath is on the back of our necks, his fury, confusion, self-pitying and re-imaginings of his motives are nose to nose with the reader. After breathlessly reading the first ninety pages, my rational mind said, "I think it is time you took a break, you've been in this man's brain for too long in one sitting."
This feels like the right time for a book about such a seemingly delusional man. Moat comes across as the sort of man who considers himself a gentleman lover because he never hit his partner with a fist, just a palm or a boot. This is not anti hero hagiography disguised as outrage, nor is it slavering crime porn. In it's unsettling simplicity it reveals the piteous possibilities of human beings and the ugliness that may stem from self-deceit. As Kurt Vonnegut wrote, "We are what we pretend to be, so we must be careful what we pretend to be."
Watching Adam Rutherford talk about his latest book, The Book of Humans, I had imagined that his main agenda was to ensure at the end of reading we would look at otters with disgust and nausea. His description of sea otters' grotesque sexual behaviour, at least grotesque to human ears, makes up little more than a footnote, but there is much else both sordid and delightful as he questions what exactly the exception is in human exceptionalism. Each section looks at frequently cited attributes which are considered in café conversations to be unique to humans and demonstrates how the imagination of nature rarely allows this bipedal ape to be the only one.
Being a biologist, there is much on sexual behaviour, perhaps the most vivid story being of the dolphin that masturbated by wrapping an electric eel around its penis. Tool-making across species offers many intriguing examples of ingenuity, the fire hawk being a particular revelation. Here is a bird that will find a fire, take a flaming stick in its beak, drop it in rodent hectic brush, and then feed off the flame fleeing mice. The resourceful mind of Charles Darwin is often returned to, the gravel thought path he repeatedly circumnavigated at Down House reaped many rewards, though a quotation from Teddy Roosevelt is likely to be the one that will sit on my desk when pondering evolution, "Do what you can, with what you have, where you are." By the end, you will not be stripped of your humanism, should you have it, there is still something exceptional in being human, it's just that we're not as unique as our narcissism might wish. We better keep watching our backs in case the Ravens take over, and pray the Sea Otters remain preoccupied with their shenanigans.
Laurence Scott's Picnic Comma Lightning is my favourite book title of the year so far and what lies behind it is delightful, intriguing and sticky; his thoughts on storytelling and our collective realities, play in your mind long after the book is closed.  The turn of phrase, the softness but effectiveness of the emotional punch and depth of understanding and subtlety of the dissection of our changing culture of storytelling means my copy is thick with underlined phrases and sentences. Once finished, I began again. It is also a book about loss, Scott having lost both parents in quick succession, "When I was in my early thirties, my parents died in impolite succession….he was in his early eighties, but she was sixteen years younger and had no business going anywhere".
How do stories console and how do stories cheat us, especially in this new world of news feeds tripping over each other to persistently deliver, veracity be damned. Scott writes of the Trump aide who comments after another case of brash duplicity that the facts no longer matter as the narrative has been won, truth is so much more sluggish than a good story. From Alexander Pope's opinions on bathos to the blurring between the reality and fiction of Stephanie Beacham via the definition of apophenia and Heidegger, I was perpetually fascinated.
Also:
In the Pines by Erik Kriek is a beautiful comic book interpreting five wretched and ghostly murder ballads.
Out of the Woods: A Journey Through Depression and Anxiety by Brent Williams, another comic book, is the simply told, but highly effective frame by frame account of the author's journey into depression and out again.
Martin Rowson's Gulliver's Travels is furious, grotesque and faecal , cross hatched and tetchy, he has a beautifully grotesque mind.
I'm a Joke and So are You is out October 4th, big London launch event with Robin, Josie Long, Stewart Lee and others is here and further tour dates are here.
The Cosmic Shambles Network relies on your support on pledges via Patreon so we can continue to provide great, new, exciting content without the need for third party ads or paywalls.
For as little as $1 a month you can support what we do and get some great rewards for doing so as well. Click the Patreon logo to pledge or find out more.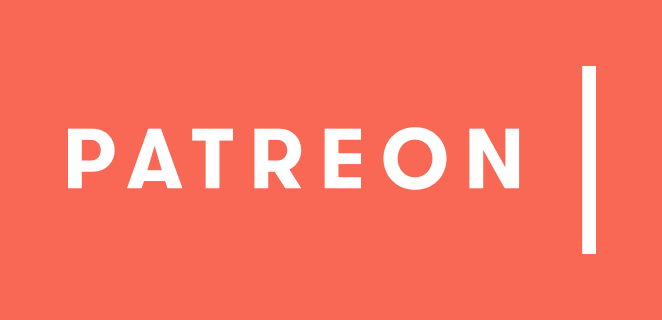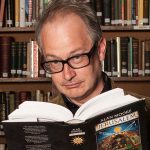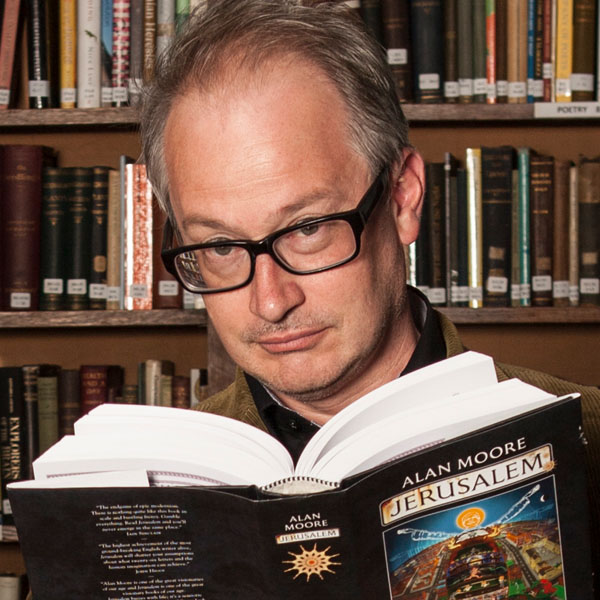 Robin Ince is a multi-award winning comedian, writer and broadcaster.  As well as spending decades as one the UK's most respected stand-ups, Robin is perhaps best known for co-hosting The Infinite Monkey Cage radio show with Brian Cox.  For his work on projects like Cosmic Shambles he was made an Honorary Doctor of Science by Royal Holloway, University of London.
If you would like to reuse this content please contact us for details
Subscribe to The Cosmic Shambles Network Mailing list here.