What? You Still Get Nerves?
Robin Ince's Blog
Today, by chance, I found myself walking down the street that leads to the hill that I climbed up and sat on when overcome with nerves the night before a New Comedian final over a quarter of a century ago. I had already thought of fleeing. I had even walked down to the train platforms the night before and pensively looked at the trains. Sat on the hill, I looked at Edinburgh before me and thought of how almost everyone whom lived within the streets below would still have no idea who I was or how I had failed should that night go horribly wrong.
It went well in the end, neither shame nor victory, but runner up, which may well not have been helpful as it instilled a laziness of thought and action which, on top of nerves, led to an unimpressive decade of work.
Now I've been coming back to Edinburgh for years with shows of different strengths of oddness.
Even now, the nerves can strike.
Even now, at least one of my legs and half a frontal lobe suggests getting to the train station and going south…or going north to live in a caravan outside Bonar Bridge.
This year, through sleeplessness, lack of previews and guilt that I would be missing two weeks of my son's holiday, I had the worst fringe anxiety for some time. People can be surprised when you are as old as me.
"What? You still get nerves?", they ask with exasperation.
I have gathered up a loose collection of sentences now and so my two shows are up and running and, with the exception of the sleep deprivation, things are at a tickety boo-ish level.
The only paranoia now comes from the fear of disappointing. I realise that those who may only know me from Radio 4 can be surprised by the gesticulating banshee speaking in tongues about strange quarks and brain motor function can be a little taken aback.
During each show, my homunculus whispers repeatedly, "I hope they're having fun."
I need to beat this tiresome inner mumble from out of me.
I have to accept that I do what I do and it will not be to everyone's taste. How many people are?
Stop feeling guilty for doing what you do, you numbskull.
Why does the fear that some people may not have found it their thing usurp the people who have actually come up and told you that they have had a lovely time?
Stop being such a fucking cliché.
Each day, after the shows, I meet lovely people who have got exactly what I had hoped the show would give them. I should dwell for a while, though not to the point of self satisfaction, on those and stop creating gargoyles of my own demise and disdain, it really is a waste if imagination.
All in all, I am having a fine time jumping up and down, sharing ideas and stories about things that I love and intrigue me, and if that isn't nice, I don't know what is.
Solo shows are here: Chaos of Delight and Satanic Rites of Robin Ince. There are also five more live episodes of Book Shambles with special guests including Neil Gaiman, Ian Rankin, Kiri Pritchard-McLean and Mark Watson.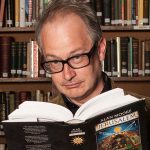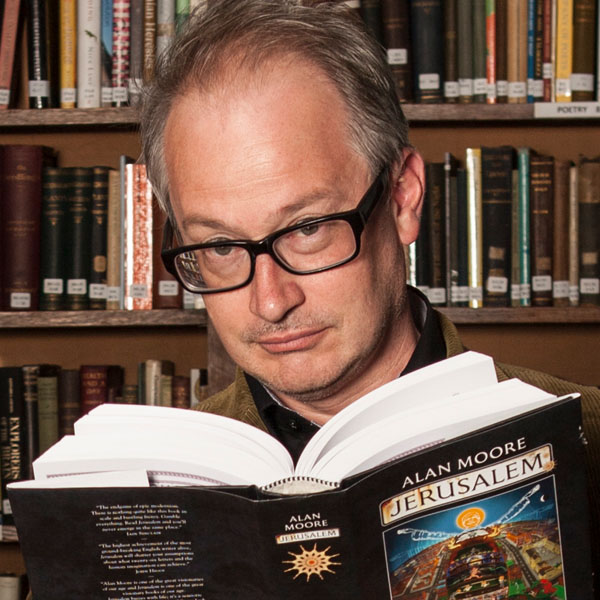 Robin Ince is a multi-award winning comedian, writer and broadcaster.  As well as spending decades as one the UK's most respected stand-ups, Robin is perhaps best known for co-hosting The Infinite Monkey Cage radio show with Brian Cox.  For his work on projects like Cosmic Shambles he was made an Honorary Doctor of Science by Royal Holloway, University of London.
Photo Credit: Helen Crimmins / @hcdarling