Why Can't Whatever Niche I am be Enough?
Robin Ince's Blog
Some kind of balance, not just black and white, would come in handy.
Leaning against a fourth floor window in central London with the hope of getting a good enough signal to talk to Canada about my book purge, all was okay.
I had a family lunch, including three scoops of ice cream and some vegan cheese, a train journey with a phone conversation setting out plans for the next science tour with Professor Cox, and a long browse in both the Notting Hill Comic Exchange and Book Exchange that led to the purchase of some peculiar German eroticised horror comics and a few old Sight and Sounds.
Then I got the email from my booking agent, "could you up your tweets for the poorly selling gig at Birmingham Rep?" and that was that.
My whole career had been a complete waste of time. All these years on the road, trying to experiment and create were worth nothing. The major capital of the midlands with its raunchy art gallery Lucifers and ornate canals didn't give a fuck.
"What's the bloody point?" said the little Kenneth Williams that I keep in my head.
The stomach tightens, the doom rears up, the nausea of my failure hastens the greyness of my skin and internal organs. A sack is pulled over my head, a child with a primetime TV slot laughs behind my back and prods me with his finger.
Success is embarrassing, failure is inevitable.
I cannot bring myself to argue with myself.
Just stop doing this to yourself.
I am chippy.
I am boring.
I drink a pint.
Then, I go on stage and cut as many ties to decorum as possible.
I dance and sing Alexei Sayle's song about wine bars.
I do stupid jokes.
I do sad stories.
I talk about why my friend Barry was such a good man.
I do some silly voices.
I throw out my psychological theories.
Risking leaving jokes aside, I hope they don't mind if I tell another story before I find a punchline.
I stand by a table of books.
People are lovely. They all have something to say to me and they are all interesting.
A selfie and then another beer.
That room were satisfied.
Why can't whatever niche I am be enough?
I leave happy again.
The happiness starts to drift out of my eyes and ears as I write on the train.
Tomorrow, I return to the cold reality of the low selling Birmingham Rep gig.
Highs need lows and they also need you to never get used to them.
Now, with enough pale ale and satisfaction in my belly, I except the perpetual high low equation of existence.
In the last ten hours I have only eaten fourteen smoked almonds, is it safe to post this?
All failures will be retained for eternity, or at least as long as those atoms make up your brain, success is soon an error in time.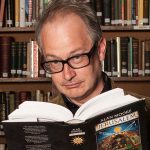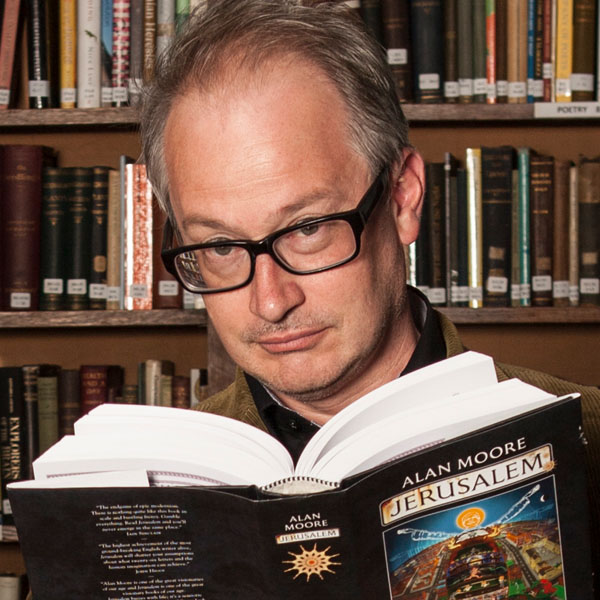 Robin Ince is a multi-award winning comedian, writer and broadcaster.  As well as spending decades as one the UK's most respected stand-ups, Robin is perhaps best known for co-hosting The Infinite Monkey Cage radio show with Brian Cox.  For his work on projects like Cosmic Shambles he was made an Honorary Doctor of Science by Royal Holloway, University of London.
If you would like to reuse this content please contact us for details
Subscribe to The Cosmic Shambles Network Mailing list here.