Why I May Appear to be so Awful
Robin Ince's Blog
Compassion fatigue strikes so much quicker than troll fatigue, which is a pity but inevitable it seems.
We have had some dissent over the benefit gig for CLIC Sargent Children's Cancer Charity and to help fund Helen Crimmins treatment (though at the moment she says she would like all money raised to go to CLIC Sargent). One bit of dissent I can comprehend, but will argue against, the other is just mean-spirited.
Having only had 3 weeks to sell this gig (now 12 days), deadlines and organisation is teeth grindingly and gum bleedingly taut. I am on tour and finishing a book, so can't dedicate all my time to it, nor can anyone else.
The complaint that surfaced today was that the bill was not diverse enough for a hip and politically alert London crowd. It is not an all white male stand up show. It is one white male folk singer, one white female folk singer, one white female pop star, one white female poet, three white male comedians (four if you include me as MC), and one white female comedian. Yes yes, it is very white. Class breakdown is working class, lower middle and middle. It is not an ethnically diverse bill.
Why?
Because I had very limited time to put together a bill on a specific Monday where my first two choices of act were available (and they were the first two choices because they have connections to Barry Crimmins who inspired this benefit).

My first priority above all else was to try to make money for the causes, worry over countries and cultures of origin was low in the mix.

Three acts that would have been high on my wish list to have on and would have increased ethnic diversity were not available due to being on tour or other commitments.
Personally, I found it surprising that people might look at a bill and think, "Well, that is a good bill, but I will not support this event that aims to raise money for cancer relief as the bill is not diverse enough. Let us punish them for their failings."
I do, of course, think diversity is important and this has not been the only event I have programmed where it has been an issue, but it is not an avowed intention.
It is also a little more male than it originally would have been as two people approached me and, for personal reasons, were very keen to be part of the bill.
The other, odder dissension is people who have gone out of their way to email the Cosmic Shambles website or tweet us to explain that it is the sort of event they would like to support, but they won't be as they don't like one or other of the acts on. Don't come if you don't like the bill, but it seems remarkably vituperative to decide now is the time to express your dislike of someone now you know that they are the sort of person who will give up their time for charitable endeavours.
I have also noticed a new cynicism where I am told that charities are so untrustworthy that many people think it really is better to do fuck all. The safer option is to never get involved just in case.
I hope people feel they can trust CLIC Sargent and I know they can trust Helen and Barry Crimmins, at the very least, let me vouch for them.
That is all the explaining of myself for today. If you do want to come to the show, I know it is going to be one hell of a night. If you don't like the sound of it, but do like the sound of those the event is trying to support, you can go here.
Get tickets for the gig here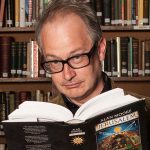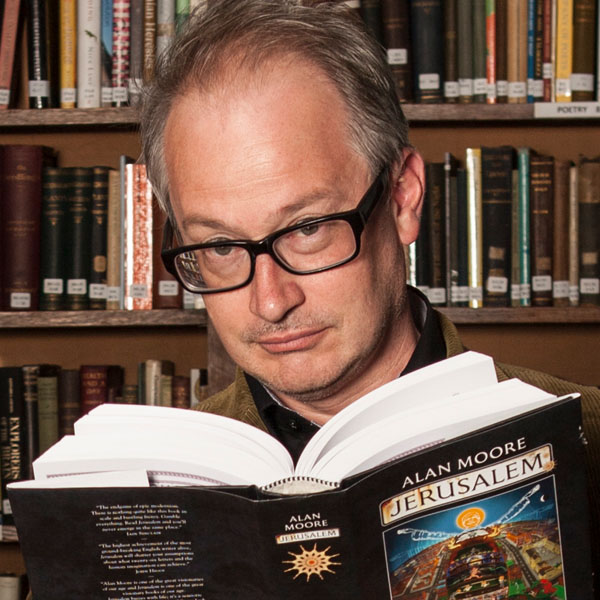 Robin Ince is a multi-award winning comedian, writer and broadcaster.  As well as spending decades as one the UK's most respected stand-ups, Robin is perhaps best known for co-hosting The Infinite Monkey Cage radio show with Brian Cox.  For his work on projects like Cosmic Shambles he was made an Honorary Doctor of Science by Royal Holloway, University of London.