A Bubble physicist, a Mathematician and a Comedian Walk Into a Bar - Cosmic Shambles LIVE
by Robin Ince
In the run up to my upcoming Australia and New Zealand tour, with Josie Long (comedian), Helen Czerski (bubble physicist), Matt Parker (stand up mathematician) and Lucie Green (cosmologist), titled Cosmic Shambles LIVE, the promoters have told us that people "just can't work out what the show is".
It is a tricky one. What's the punchline to "So, a bubble physicist, a mathematician and a comedian walk into a bar. And the barman  says…"
(I suppose it will be something close to "And the barman says, 'Oh shoot, someone to complain about the price, someone to complain about the gassiness of the beer, and someone to turn it all into an anecdote with some fabrications, for the purpose of a solo show'".)
Let me explain what it all is.
Firstly, it is an entertainment. The early versions of these shows, which I started putting on over ten years ago, were one of the things that led to The Infinite Monkey Cage and the Brian Cox Live tours. I wanted to create a variety show, but a variety show that had fascinating ideas about our universe and its contents at its heart. We might still have a juggler or hula hoop act on, but during their act, included with the flamboyance, would be ideas about the orbit of electrons or our understanding of gravity.
Perhaps the two major reasons for creating these shows were cynicism and fear.
People can be embarrassed by outbursts of passion. When someone becomes animated about an idea they love, it can be shut down by a weary, sneery "Alright, calm down mate."
This seems a pity. I reckon life may be finite and a sneering disinterest in it seems to be a waste of time (if time really exists, but we'll deal with that in the show…maybe). I love to watch someone excitedly telling me about their latest discovery. Both Brian Cox and Josie Long are a delight to work with because I usually leave the room intrigued by something I wasn't aware of just a few hours before. People still seem to confuse cynicism with scepticism.
Scepticism – a method for working out what you should do and why. Cynicism – a way to explain why you shouldn't bother doing anything at all.
The fear comes from seeing people's belief, including my own, that I wasn't "A Science Person".
Science looked great, but my brain was not made for it. During the neural pruning stage, I had accidentally snipped off the cluster necessary for quantum mechanics, at least in this Universe and the ones near-by. As I started reading Richard Feynman, Richard Dawkins and Carla Sagan, I realised that just because I might not be able to reach a deep understanding of the actions of our universe from an equation perspective, it didn't mean that I couldn't experience bursts of enlightenment. The scientists that perform at our shows are able to expose you to new and liberating ideas, without your brain shutting down during the second graph. These shows are a taster of many different ideas and one of the delights are how busy our feeds can be with people asking questions when the show is over. You don't need to be scared of quantum mechanics, evolutionary biology or synthetic chemistry.
In between the science, there is stand up comedy, music and elaborate nonsense. We have many very special guests from science, music and comedy at each show (all to be announced very soon).
Much like The Infinite Monkey Cage and The Cosmic Shambles Network, the hope of each show is that people will have had a night that has provided them with immediate entertainment, and that with that entertainment are ideas that leave the room with them and make them want to know more. In the UK, these have proved to be hugely popular, and they are some of the most exciting things I ever put on. When I am not on stage, I am at the side of the stage either laughing or making notes, and occasionally dancing, but subtly.
The 21st century now faces clashes between intolerant dogma and clear-headed, open-mindedness, we need to learn not what to think, but how to think. These shows aim to entertain you and arm you. When you leave the theatre, I hope the sky and the ground beneath you will seem slightly different to the way they did before.
***** 
Cosmic Shambles LIVE is playing the following dates in Aus / NZ in 2017
Sydney, Enmore Theatre – March 28th – Tickets
Melbourne, MCEC – April 1st – Tickets
Auckland, Aotea Centre – April 4th – Tickets
Wellington, Opera House- April 8th – Tickets
Christchurch, Isaac Theatre Royal – April 10th – Tickets
Perth, Octagon Theatre – April 13th – Tickets
More info for all shows can be found at cosmicshambleslive.com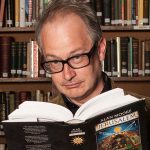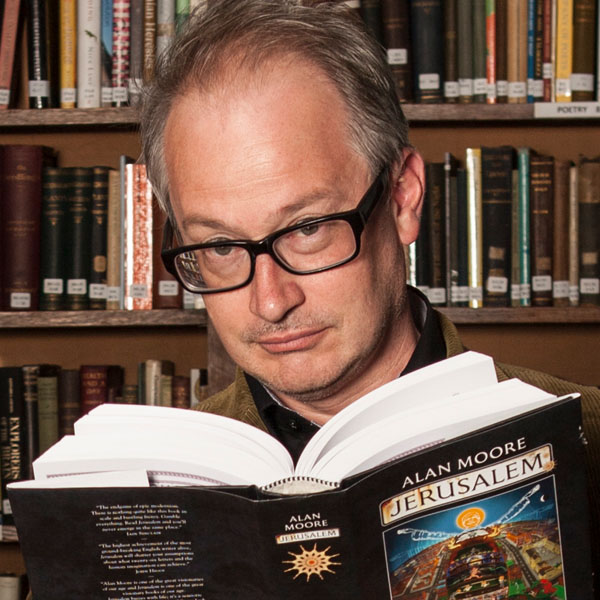 Robin Ince is a multi-award winning comedian, writer and broadcaster.  As well as spending decades as one the UK's most respected stand-ups, Robin is perhaps best known for co-hosting The Infinite Monkey Cage radio show with Brian Cox.  For his work on projects like Cosmic Shambles he was made an Honorary Doctor of Science by Royal Holloway, University of London.
Lucie Green image used with permission and Copyright © Dave Hughes * Helen Czerski Photo credit: *Richard Cooper * via Foter.com / CC BY-SA * Robin and Josie (Stand T Shirt) Photo credit: Nichole_Rowbottom via Foter.com / CC BY