The Return of Nine Lessons and Carols for Godless People
by Robin Ince
I am not very good at retiring, either ideas or myself.
Just over two years ago, I decided to stop stand up. I did well for about a year.
Then, Brian Cox said, "let's go on tour" and, technically, that didn't really count as stand up because I was a science sidekick. It took about a year, from Sydney to Trondheim via Peterborough. Now, I am back on a solo tour over about 40 dates, breaking it up with some science side-kickery in Australia.
Something else I failed to retire is Nine Lessons and Carols for Godless People. I started in 2007 as an offshoot from some smaller nights mixing science, comedy and music and as a rebuttal to various antagonistic fundamentalists who kept telling me that Atheists demanded that Christmas must be joyless and without cake and song. As it developed, people increasingly realised that you didn't need to be Atheist or Agnostic to enjoy it, just not be a fundamentalist Muslim, Christian, Communist or Fascist. I killed it off three years ago, though continued the similar Hammersmith Apollo show with Brian Cox. As it is sold out this year, and because people kept asking for a more intimate version, it is back this year. The idea is to create a celebratory night near Christmas, but with less nativity and more cosmology.
"Hey, if you're an Atheist, you are not allowed celebration around Christmas, it's hypocritical."
Wrong, by lacking an angry God or gods to damn me, I can quite contentedly put on celebrations when I want. Just because Jesus has not entered me, it doesn't mean I can't see this midwinter period as a good time for pondering, jokes, temporary obesity and mulled, non-transubstantive wine.
"Hmmm, I think this makes science just like religion."
It appears that you haven't read much about the history of religion then. Are you one of the people who says that climate change science is like a religion, too?
The problem for science is that it doesn't have one fundamental text and the texts it does have have to keep being updated, changed and sometimes thrown away. This is why Eric Von Daniken's work remains as relevant now as on first publication while Fred Hoyle's doesn't. Eric is both as right and as wrong as ever, while much of the understanding around Fred Hoyle's discipline continues to grow and move on.
"If I did turn up, would it just be loads of jokes about Christians?"
No, that would be a waste of time when there are much more wonderful, enlightening and mysterious things to talk about. There'll be a lot more gravitational waves, ape behaviour and jiggling atom tomfoolery than Jehovah bashing.
I am glad we'll be back. Some old regulars will be returning, including Josie Long, Jim Al-Khalili, Grace Petrie and Helen Czerski, and new people as well.
Hopefully, you will leave with a song in your heart (technically, it won't be your heart. If it is your heart, that might be evidence of a murmur) and a reading list in your pocket.
The Cosmic Shambles Network proudly presents the return of Nine Lessons and Carols for Godless People.
December 16, 19, 20 and 22 at London's iconic Conway Hall.
Tickets go on sale midday Friday September 15th from cosmicshambles.com/ninelessons
To get a strictly limited number of early bird discounted tickets sign up to The Cosmic Shambles Network mailing list here and you'll be emailed an exclusive promo code.
As in year's past, profits from these shows will be going to some of our favourite charities including The Sophie Lancaster Foundation, St Mungo's and Rewrite.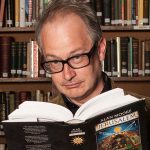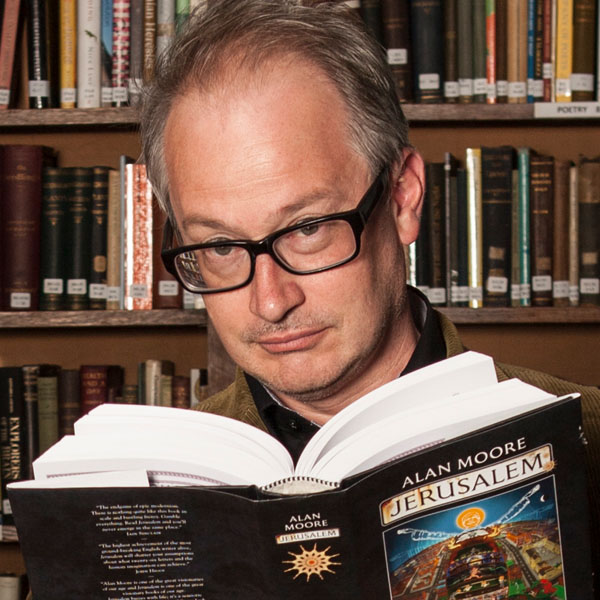 Robin Ince is a multi-award winning comedian, writer and broadcaster.  As well as spending decades as one the UK's most respected stand-ups, Robin is perhaps best known for co-hosting The Infinite Monkey Cage radio show with Brian Cox.  For his work on projects like Cosmic Shambles he was made an Honorary Doctor of Science by Royal Holloway, University of London.