August 2020 News Round Up
What's happening at the CSN
This newsletter went out to all those subscribed to our mailing list on August 29th. If you'd like to subscribe to get all the news first and straight to your inbox, you can sign up here.
Hi!
Hope you've been well since we last emailed.
There's a few new projects and shows coming to the network soon that we're excited about! You might have seen us mention them on Twitter or Instagram or Facebook but if not, here's what's going on!
In 1995 astronaut Chris Hadfield made his first voyage to space. He did so aboard the Space Shuttle Atlantis. So who better to give us a guided tour of this iconic space faring vehicle than Chris himself?
Shot in March at the NASA Kennedy Space Centre in Florida with the actual Space Shuttle Atlantis herself, Space Scientist, Professor Lucie Green talks to Chris his work aboard the shuttle and the ISS. They discuss the history of Atlantis and how its flights changed the way we think about space travel, what it was like living and working on the shuttle, the effects of space weather on spaceflight and take a close look at the key engineering feats required to make such a vehicle. This three part series will be available exclusively on our site or on our YouTube channel with the first episode launching August 28th 2020.
And for those interested in the maths of space shuttle travel, Chris will also be chatting to Stand Up Mathematician Matt Parker on his
YouTube
channel as part of a companion series, produced by the Shambles team, which also commences August 28th.
Royal Albert Home
Last week we were back (virtually) at the Royal Albert Hall for the final week of Royal Albert Home. Not only was Sea Shambles at the Hall a COVID-19 cancellation (you can watch the online edition here) but we were also due to return to the Hall for some live editions of Book Shambles as we've done in the past. So as with Sea Shambles, we took it online, this time for a very special Book Shambles livestream. For this event Robin Ince and Josie Long were joined by Science Shambles co-host Dr Helen Czerski to talk to astronaut Samantha Cristoforetti (record holder for the longest uninterrupted spaceflight by a European astronaut at 199 days, 16 hours) and musician Tanita Tikaram. Tanita also performed some songs as part of the event including her very appropriate hit, 'World Outside Your Window'. You can watch the livestream here.
Genetics Shambles
We are now six episodes into our online series produced in association with
The Genetics Society
and
The Milner Centre for Evolution
at the University of Bath. Hosted by Robin Ince,
Genetics Shambles
 takes a look at some of the key areas in genetics research. Recent episodes have delved into COVID-19, human evolution, cancer and sequencing technologies. The series goes out on our
YouTube channel
every second Wednesday at 8:30pm and then one week later on the
Genetics Unzipped
podcast. Recent guests have included Prof Chris Stringer, Dr Kat Arney, Prof Jay Shendure and Dr Mariam Jamal-Hanjani.
Podcasts and Livestreams
Every Sunday we're still streaming a Q&A Livestream edition of our
Science Shambles
podcast hosted by Robin Ince and Dr Helen Czerski. For an hour every Sunday it's your chance to ask a panel of experts from all manner of fields your burning science questions. Everything from quantum physics to deep sea creatures to climate change to natural history and beyond. And it's completely free to stream. Recent guests have included
Dr Katie Mack, Prof Anil Seth, Philip Ball
and
Dr Brenna Hassett
and keep your eyes peeled on our social media for a very special edition coming on September 6th…
Recent guests on the the Book Shambles podcast have included some amazing names including Booker Prize winner Bernardine Evaristo, Adam Kay, Rachel Long, David Eagleman and NYT bestseller Brit Bennet.  
Dr Dean Burnett is, after a small break, returning to recording new episodes of his web series, This Is Your Brain on Lockdown. A new episode was released this week looking at the neuroscience behind why some people refuse to wear masks.
And finally, of course, we've had a number of exclusive bonuses for our our incredible 
Patreon subscribers
. Josie Long's Book Club, a Show and Tell event with J Wilgoose Esq of Public Service Broadcasting, extended editions of our podcasts and more. As the pandemic rolls on we're only able to keep making stuff with the support of Patreon subscribers given live events are not an option for the time being. If just under 5% of the people who watch a Cosmic Shambles livestream, or listen to a podcast, signed up to even the lowest Patreon tier, we could stop asking you to pledge for THREE YEARS. So if you can, (and we appreciate many people can't which is why we'll keep providing as much free content as possible), we'd really appreciate it. And of course a HUGE thank you to all those who are currently Patreon subscribers.
That's it for now. Keep checking the site and our social media for all the latest bits and pieces. And if there's a guest you'd like us to have on, or a topic you'd like us to cover, do get in touch. We've got a BIG thing to tell you about soon that might go some way to answering a recurring question you've all been asking us lately…

Thanks for reading / watching / listening!
The Cosmic Shambles Network relies on your support on pledges via Patreon so we can continue to provide great, new, exciting content without the need for third party ads or paywalls.
For as little as $1 a month you can support what we do and get some great rewards for doing so as well. Click the Patreon logo to pledge or find out more.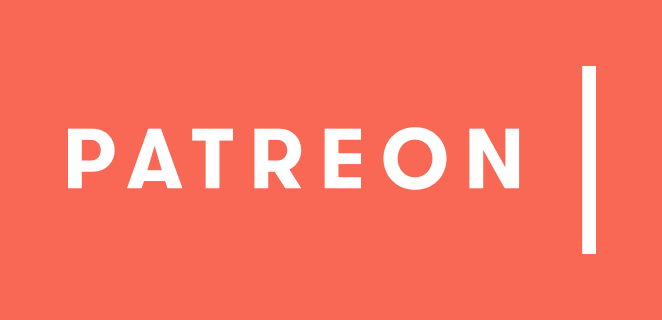 If you would like to reuse this content please contact us for details
Subscribe to The Cosmic Shambles Network Mailing list here.