Introducing Brain Yapping - The Podcast
with Dr Dean Burnett and Rachel England
We're excited to announce a brand new, original podcast is joining the Cosmic Shambles Network. It's called Brain Yapping and it's hosted by Dr Dean Burnett and Rachel England.
So there's a science story in the news, and the papers, news channels and radio shows duly truck in a relevant expert to explain what's what.
But have you ever noticed that nobody ever checks that what this apparent expert is saying is actually, you know, legit? They could be saying anything, and the journalist or presenter just smiles and nods. It happens all the time; a relevant scientist, given ample time to prepare a statement, pops up on in the news, gives some technical soundbites, and everyone goes on with their lives.
One such person who regularly appears in the news as a 'relevant expert' is neuroscientist and author Dr Dean Burnett. And it's starting to worry him. This portrayal of scientists as never-wrong explanation-dispensing machines – and the unquestioning trust placed in him by major mainstream media – is disconcerting.
So in an effort to dispel this image and show how messy and chaotic science really can be, Dean has recruited his journalist pal Rachel England, to bring you Brain Yapping – The Podcast. Each episode, Rachel challenges Dean to explain what's going on in the brain when it comes to everyday occurrences, such as jump scares, jet lag, forgetting to buy shower gel and being baffled by a restaurant menu.
Whatever the subject matter, Dean has no prior knowledge of it before recording, and has to try and explain it on the fly, leading to confusion, mistakes, postulations and more. Think 'Who's line is it anyway?' meets 'The Royal Institution Christmas Lectures', but barely a fraction of the budget of either.
That's Brain Yapping – The Podcast; an amusing, entertaining, ramshackle and illuminating look at how science can really work.
The first episode will be available to download and stream right here on the CSN on the Brain Yapping page as well as all the usual places like Apple Podcasts, Spotify, Soundcloud and via RSS. You can also visit the podcast's homepage here.
Meet the Co-Hosts
Dr Dean Burnett is a neuroscientist, lecturer, author, blogger, media pundit, science communicator, comedian and a whole host of other things. Evidently, he is a busy man, which is why Rachel wrote this bio for him.
His first book, The Idiot Brain, debuted in February 2016 to global acclaim, selling tens of thousands of copies and seeing print runs in more than 20 countries. It even enjoyed a brief stint as a #1 non-fiction bestseller in Mexico.
His second book, The Happy Brain, followed in May 2018, in which Dean lays out the science behind humanity's number one pursuit: happiness. Further books are now in the pipeline with titles to be confirmed, although The Exhausted Brain and The Why Did I Agree To These Deadlines Brain seem like suitable working titles for now.
His former column at the Guardian, Brain Flapping, was read by millions of people worldwide but he now writes the Brain Yapping blog for the Cosmic Shambles Network which you can read here.
"A lot of people, especially those in the media, seem to see me as some kind of go-to know-it-all, and quite frankly I don't like it. I see myself as more of a bumbling erratic fool who happens to have acquired some specialist knowledge, largely by accident. This podcast is my way of setting the record straight once and for all. It'll probably lose me a lot of work, but you can only live a lie for so long" – Dr Dean Burnett
Rachel England's decade-long writing career has seen her run the gamut of journalism, from arts to technology, via sustainability, finance, mental health and everything in between – she once dressed up as a bin in the name of recycling awareness, for example. She's a self-styled jack of all trades, and has the opinions to match.
As well as all this, Rachel has experience in self-defence, poetry, stand-up comedy, spoken-word and storytelling. She also hates writing self-promotional blurbs about herself, so got Dean to do this one.
"'Get an expert to comment on it', is the de-facto order barked by commissioning editors throughout the media every time a story breaks, and there's no end of 'experts' waiting on the side lines to have their say. They're not always the infallible beacons of accuracy and wisdom we imagine them to be, though, particularly when – as this podcast shows – they're caught off guard by ridiculous questions from people like myself who don't really know what they're talking about but very much enjoy having a loud opinion." – Rachel England
The Cosmic Shambles Network relies on your support on pledges via Patreon so we can continue to provide great, new, exciting content without the need for third party ads or paywalls.
For as little as $1 a month you can support what we do and get some great rewards for doing so as well. Click the Patreon logo to pledge or find out more.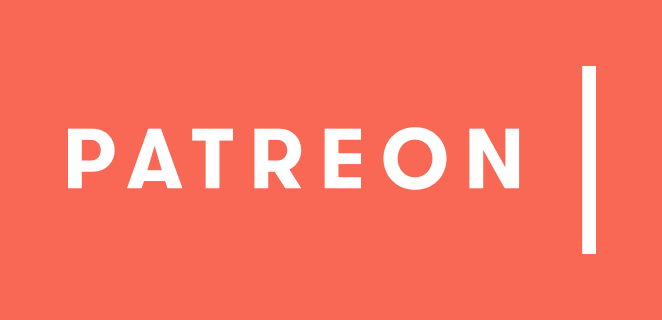 If you would like to reuse this content please contact us for details
Subscribe to The Cosmic Shambles Network Mailing list here.