LOADS More Performers for Nine Lessons 24 Hour Show!
Nine Lessons and Carols for Socially Distanced People - Midday December 12th
There's less than a week to go until we bring you 24 hours of live science, music, comedy, performance and more! So here's THIRTY THREE new performers who'll be part of the show!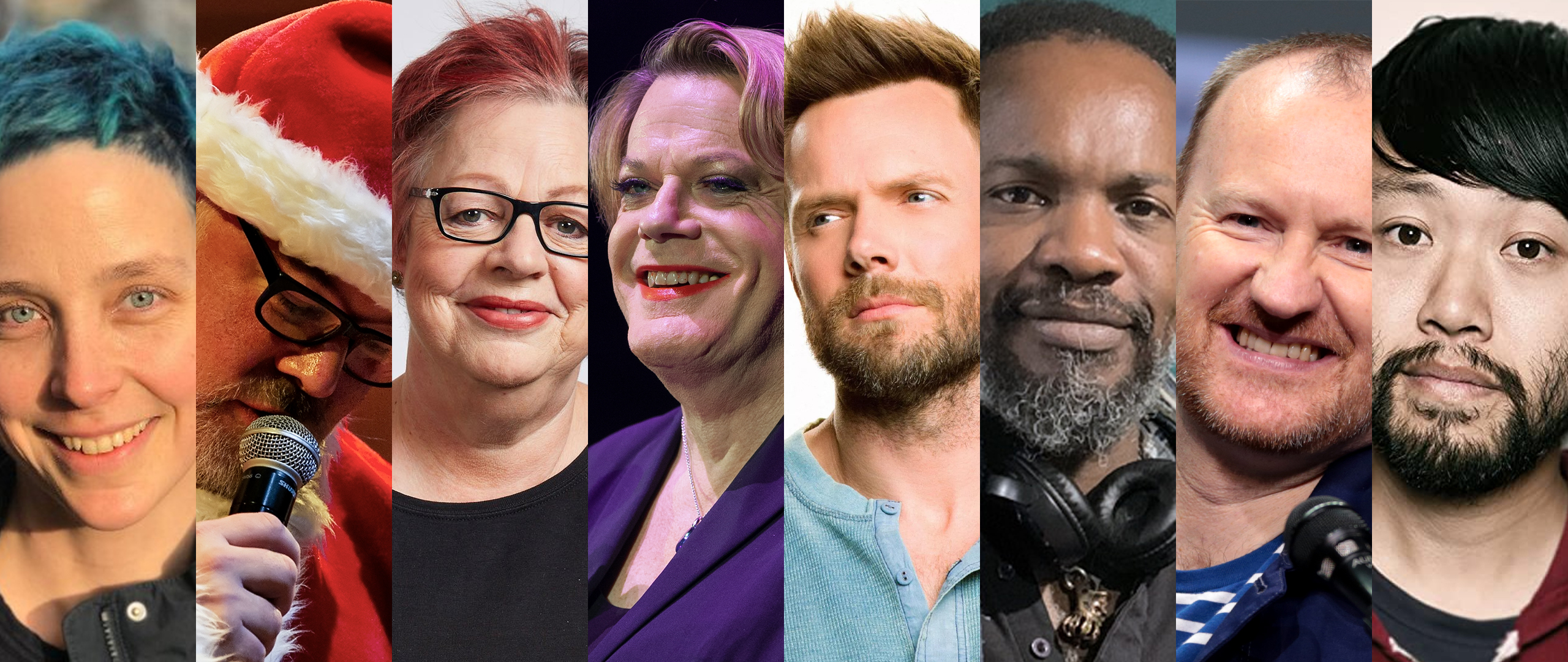 This coming Saturday, December 12th, Nine Lessons and Carols for Socially Distanced People begins at midday GMT and carries on for 24 straight hours. Science, music, comedy, performance and more, and all for charity!
You can donate and buy a virtual ticket right here. We're broadcasting live from the studios of Kings Place where we hope to be able to welcome a small socially distanced audience too. Tickets are here. 
Last week we revealed some new names and some of the interactive citizen science projects and other activities you can get involved with during the show as you watch from home. Today we're letting you know THIRTY THREE more names of people who'll be contributing to the livestream. And don't worry, there's still a few more we're keeping as a surprise…
And so, here they are, in alphabetical order.
Sunayana Bhargava – Poet and Astrophysicist
Jo Brand – Comedian and Performer
Katy Brand – Comedian and Performer
Peter Buckley Hill – Musical Comedian
Charlotte Church – Singer and Songwriter
Zena Cumpston – Biodiversity Researcher
Krystal De Napoli – Astrophysicist 
Diesel – Singer and Songwriter 
Alexandra Dodds – Zoological Researcher
Professor David Eagleman – Neuroscientist
Kevin Eldon – Comedian and Performer
Dr Tamsin Edwards – Climate Scientist
Isabel Felandro – Environmental Project Manager
Professor Kevin Fong – Space Medicine Expert
Deborah Frances-White – Comedian and Podcaster
Mark Gatiss – Actor and Writer
Natalie Haynes – Writer and Broadcaster
Richard Herring – Comedian and Podcaster
Robyn Hitchcock – Singer Songwriter
Amy Hoggart – Comedian and Performer
Professor Bruce Hood – Psychologist and Writer
Lori Hopkins – Puppeteer
Eddie Izzard – Comedian
Kier-La Janisse – Horror Historian 
Stewart Lee – Comedian
Seb Lee-Delisle – Laserist
Lawrence Leung – Comedian 
David McAlmont – Singer and Performer
Joel McHale – Actor and Comedian
James Nokise – Comedian
Ankita Saxena – Poet
Ariane Sherine – Comedian and Journalist
Nikesh Shukla – Author
Professor Kate Williams – Historian 
And set your bookmarks up, and your calendar reminders to BING, the link to watch the show LIVE is now here and below.
It's going to be 24 hours of chaos, science and fun, and all for charity, from midday GMT on Dec 12th to round out quite the challenging year for everyone… For full information about the show head here. 
The Cosmic Shambles Network relies on your support on pledges via Patreon so we can continue to provide great, new, exciting content without the need for third party ads or paywalls. This has never been more true than in 2020 when we have lost our main source of income in the form of  live shows. Your support is hugely appreciated.
If you would like to reuse this content please contact us for details
Subscribe to The Cosmic Shambles Network Mailing list here.