New Sea Shambles Guests Announced!
May 17th 2020 at the Royal Albert Hall
As you no doubt know by now, we're coming back to the Royal Albert Hall on May 17th 2020 with our biggest show ever, Sea Shambles.
The show will be a a celebratory voyage of discovery of our own blue planet and how we are best placed to protect it and is anchored by co-host of the Rose D'Or winning The Infinite Monkey Cage (R4), Robin Ince, physicist and oceanographer Dr Helen Czerski, naturalist and wildlife presenter Steve Backshall. They'll be joined by loads of special guests and today we're excited to announce just three of them.
British Sea Power's music has won them some remarkable admirers, from Lou Reed to David Bowie. "A band of stark originality," Peter Capaldi wrote in his foreword for the reissue of the band's 2003 debut album, The Decline Of British Sea Power. BSP are one of the UK's most celebrated live bands and fifteen years on from their first concert they  continue to make bold, galvanising, idiosyncratic marks on the world. London's National Maritime Museum recently opened a new £35m exhibition wing. Visitors are greeted by huge, sculpted quotations from Shakespeare and Coleridge – and a lyric from British Sea Power
Often described as a unique voice in comedy, Josie Long is one of the most respected comedians of her generation. She started stand-up at age 14 and went on to win the BBC New Comedy Award.She has continued to perform stand-up around the world and her eighth solo stand-up show, Something Better, had a sell-out two weeks at the Soho Theatre in London, followed by a two-week run at the Barrow Street Theatre New York.  She has been nominated for the coveted Best Show award at the Edinburgh Fringe three times. She is the presenter and writer of the award winning BBC Radio 4's Short Cuts, currently in its 18th series. She also co-hosts the popular Book Shambles podcast with Robin Ince.
Bafta nominated International prize winning writer Lemn Sissay was awarded an MBE for services to literature by The Queen of England, The Pen Pinter Prize and a Points of Light Award from The Prime Minister. He was awarded an Honorary Doctorate from The University of Huddersfield, The University of Manchester, The University of Kent and The University of Brunel. He won a Bikila award with the Ethiopian music legend Teddy Afro. His 2017 radio two-parter "Lemn Sissay's Homecoming" was nominated for a Palm D'Or. Amongst other awards are a NESTA new radical award, and a RIMA award for his play Something Dark. Lemn is a poet, playwright, artist performer and broadcaster. His memoir 'My Name Is Why' has been a bestseller and he was the first poet commissioned to write for the London Olympics.
TICKETS FOR THE SHOW ARE ON SALE NOW
For more info head to the main Sea Shambles site.
The Cosmic Shambles Network relies on your support on pledges via Patreon so we can continue to provide great, new, exciting content without the need for third party ads or paywalls.
For as little as $1 a month you can support what we do and get some great rewards for doing so as well. Click the Patreon logo to pledge or find out more.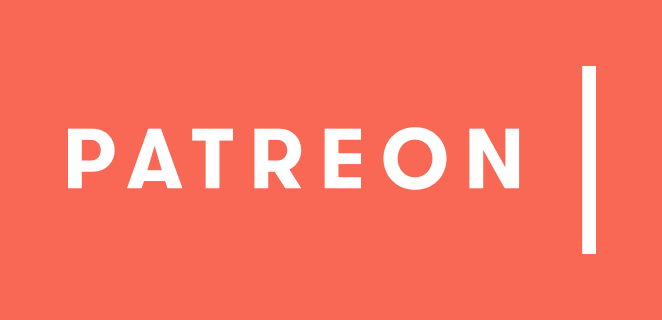 If you would like to reuse this content please contact us for details
Subscribe to The Cosmic Shambles Network Mailing list here.