Were There Other Doctors? – On Tom Baker
Robin Ince's Blog
Here is a piece I wrote about Tom Baker for the Mark Millar edited Big Issue last January.
Oh the giddy nausea of excitement when the Doctor Who theme tune began on a Saturday afternoon. Who is my Doctor? Tom Baker, of course. Who is yours? If it's not Tom Baker then you are wrong. After 40 years, his eyes still make a connection from beyond the screen. His friend since drama school, sociologist Laurie Taylor, put it succinctly, "Tom peers around the side of the character". Or as Mark Gatiss put it, "his air of Olympian detachment".
He possesses the best qualities of humanity, even when he distances himself from humans. Like the wonderful Alastair Sim, there seems to be such madness and kindness within, and mischief.
He was told he would never make an actor, his own personality was too big. Like Christopher Walken, he inhabits a character but does not leave himself behind. How much I would love to have seen his performance of Oscar Wilde, I can imagine the perfect blend of intellectual, bon viveur and outsider.
The myths and legends of Tom Baker are many.
Did he really kidnap all the toys from Play School, Hamble, Big Ted and all?
What of that moment he was being driven around and suddenly realised he wanted to watch that night's episode of Doctor Who. Seeing some kids' bikes leaning against a house, he got out of the car, tapped on the door, and asked if he could come in and watch Doctor Who with them.
He was a famous drinker in Soho, hanging around with Francis Bacon and "hammering the optics" of the west end drinking clubs with the proceeds of his many voiceovers.
In the history of voiceover outtakes, his haranguing over the correct pronunciation of "tarpaulin" stands up with Orson Welles's frustration over the sentence structure of an advert for frozen peas and Colonel Sanders repeatedly fumbling and gabbling his lines about "his new fried cripy chicken with a crisp crumb coating".
He was happy to utilise Doctor Who to enhance his already powerful personality to get what he wanted. Drunk in Putney late one night, he stood in the middle of the road as cars sped by, shocked to see a timelord in their path. Eventually getting on to a bus, he asked if he could be taken to Sloane Square. The driver explained that wasn't on the route, but as the bus as otherwise empty and this was Doctor Who, he went a mile and half off route to get Tom Baker home.
More recently, I can think of few more wonderful moments on Have I Got New For You than Baker seeing a photograph of Angus Deayton and suddenly quoting ee cummings, "how do you like your blue-eyed boy, Mr Death".
His Doctor Who was a unifier of odd boys and girls. The young eccentric with their face pushed in the mud was offered hope by this most peculiar and charismatic figure.
Tom Baker tells a rather beautiful story of being recognised by a man in Oxford Street. After some incredulity that it really is Baker, the man says, "I was in a home for children; nobody wanted us…it was terrible. You made Saturday night good". Close to tears, the man stopped talking, and looked at Baker with an expression of "no more needs to be said" and gave the thumbs up. And for Baker, "it was a knighthood. Just thumbs up…it's incredible isn't it?"
When Mark Gatiss interviewed him at the BFI, he asked what he thought of the other Doctors.
"There were OTHERS?"
Dates and details of Robin's tour here HERE
The Cosmic Shambles Network relies on your support on pledges via Patreon so we can continue to provide great, new, exciting content without the need for third party ads or paywalls.
For as little as $1 a month you can support what we do and get some great rewards for doing so as well. Click the Patreon logo to pledge or find out more.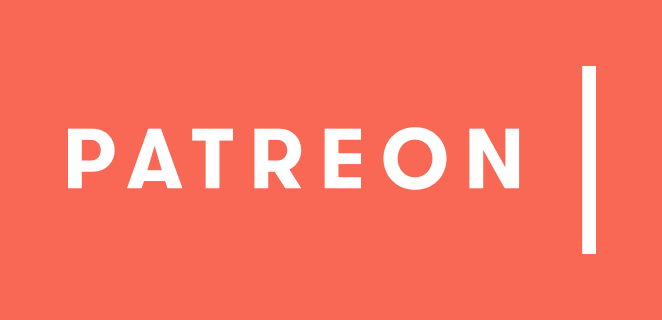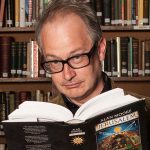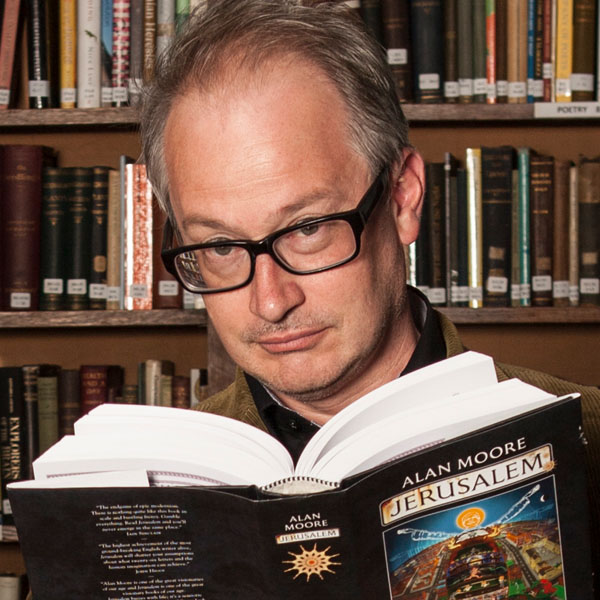 Robin Ince is a multi-award winning comedian, writer and broadcaster.  As well as spending decades as one the UK's most respected stand-ups, Robin is perhaps best known for co-hosting The Infinite Monkey Cage radio show with Brian Cox.  For his work on projects like Cosmic Shambles he was made an Honorary Doctor of Science by Royal Holloway, University of London.
If you would like to reuse this content please contact us for details
Subscribe to The Cosmic Shambles Network Mailing list here.