About Us
So what is The Cosmic Shambles Network anyway?
Curiously Entertaining
The Cosmic Shambles Network is where science, comedy, music and art collide.
Winner of the Legends of Lockdown Chortle Award 2021
Nominated for an Ockham Award 2015, 2016 & 2018
Created in 2017, by comedian Robin Ince and Trent Burton of Trunkman Productions the network was borne out of The Incomplete Map of the Cosmic Genome (which started back in 2013) and Utter Shambles (2010), later Book Shambles (2015).
The Cosmic Shambles Network creates and curates podcasts, digital content, documentaries and both in person and online live events for people with curious minds. People who want to find out more about our universe through science, art, history, philosophy, music, literature. People who believe ignorance is not bliss. People who want to keep on discovering and learning about our wondrous universe and who want to have a laugh while doing it. People who believe that it is indeed our curiosity that makes us human.  We believe we can never stop learning – science will never be finished and that's exciting. The Cosmic Shambles Network brings together the world's leading scientists, comedians, writers and performers to create entertaining content fuelled by curiosity. The approach is fun, real, accessible. Amongst the shambles there's something for everyone.
"Put comedy and science in a test tube and you get this".
Evening Standard
"The perfect blend of education and entertainment"
Broadway World
"The antidote to the ignorance and unkindness sweeping the world".
Chortle
"Their tone remains defiantly celebratory".
The Guardian
The Messy Beating Heart of Team Shambles
Trent Burton
Creator, Producer & Director
Trent Burton is the award winning founder of, and a director of, Trunkman Productions, which he founded in 2001. Despite starting his university life studying evolutionary genetics, he eventually moved on to a career telling people about science, through multimedia and comedy, instead of actually doing science in the lab.  He is the lead producer for the bulk of Cosmic Shambles content both online and on stage as well as producing and directing a huge variety of work for a wide range of the UK's top science communicators, institutions and comedians.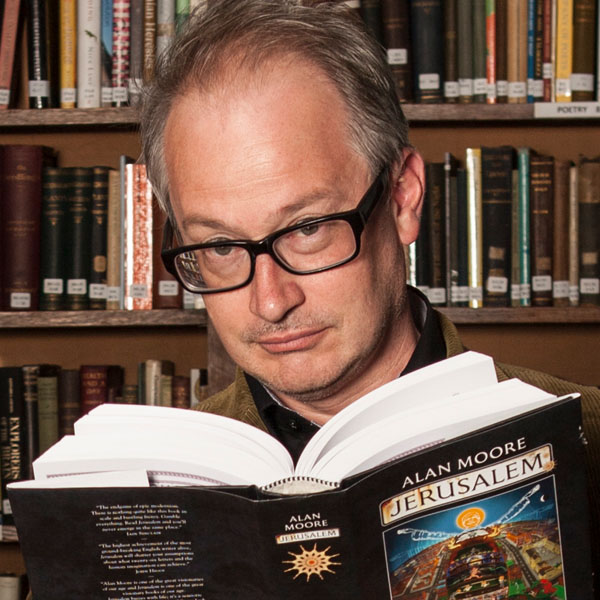 Robin Ince
Creator and Producer
Robin Ince is many things. An award winning comedian, an author, a broadcaster and a populariser of scientific ideas. The Guardian once declared him a 'becardiganed polymath' which seems about right. Robin is perhaps best known for co-hosting The Infinite Monkey Cage radio show with Brian Cox.  He is also the creator of the legendary 'Nine Lessons and Carols For Curious People' variety shows and their various spin offs.  For his work on projects like The Cosmic Shambles Network he was made an Honorary Doctor of Science by Royal Holloway, University of London.
Melinda Burton
Producer
Melinda Burton is a co-director of Trunkman Productions and an acclaimed director and producer. Originally coming from a background in the theatre world, she has produced and directed numerous plays, live events and short films such as the The Quest for Wonder series for The Cosmic Shambles Network.  She is a former board member for Rewrite charity and the world famous puppet theatre, Little Angel Theatre. She co-produces the iconic Nine Lessons shows and various other CSN events.
CREDITS
Created, curated and produced by Trent Burton, Robin Ince and Melinda Burton
Produced by Trunkman Productions | PR Paul Sullivan PR| Photography Natalie Shaw and Steve Best | Logo Design Tamsyn Illman | Production Assistant Joanna Gostling | Original Music composed and performed by The F-Gs | Studio Facilities Voiceover Soho | Special Thanks to our Patreon supporters and All the Contributors