A Book Launch by the Fire
Robin Ince's Blog
I should have been playing to 5000 people at the Brighton Centre on Thursday (with the assistance of Brian Cox), but instead I performed to 10 people in a Northampton back garden.
The alchemist arsonist Alistair Fruish (author of Kiss My Asbo) had created a dancing fire and I was surrounded by members of the Northampton Arts Lab.
Behind the fire, I felt like John Houseman about to tell a tell of vengeful sailors and lepers in The Fog.
The Northampton Arts Lab is something I am very fond of. It grew out of something I did with Alan Moore. After an event where we talked together about counterculture – an event was set up about what counterculture means and where is it now. After the event, with Alan, Josie Long, Scroobius Pip, Grace Petrie, me and more, the audience decided they must strike flints and rekindle the alternative arts. The arts labs of the late 60s and 70s had played an important part in inspiring Alan's creativity and shortly after our event, David Bowie, another arts lab progeny, died. And so it was decided there should be a rebirth of the Northampton Arts Lab. The weekend of our conference was also the weekend where we realised our mother was dying. She died three days after the gathering, somehow the birth of the Arts Lab creates a peculiar connection to it all.
(Alan would have been at Thursday's fiery gathering, but sadly, his pal Pat Fish aka The Jazz Butcher has just died.)
I decided, as I often do nowadays, to just start talking, to see what the first sentence was that would come out of my mouth and then see where it might take me. I remembered that my final den poem was first performed at the arts lab, so I started telling the story of how someone had been deeply offended by it, not the night of its debut, but some time later at a gig at the Brighton Centre (I did not make the further connection that there was the venue I should have been at that night until I got home. I found other connections instead). I allowed my mouth to lead me and found myself talking about space archeology, geology, the block universe, lucid dreams and ADHD. Eventually, I found myself back at the story of that night in Brighton and then the night in the Arts Lab when I first performed the poem. That night, there was someone in the room who I knew had lost their child.
His name was John and the year before his son died, they had both attended the Cheltenham Science Festival where Alan Moore was too. John is a big fan of Alan and wanted to approach him but was overcome with nerves. His son, Jamie, persuaded him he should and so he did. A father and son moment cemented by Promethea and Halo Jones. I was aware that a poem about the passing of time and the fragile moments we most hold onto tightly could feel very personal to him and worried about that before I began. Afterwards, John came up to me and told me he didn't like poetry …. But he liked that one. If you ever see me perform poetry, remember it is John's fault for the encouragement. We talked to each other for the book too and he told me of the rituals they have found as a godless family to keep Jamie in their life. Some of them are just very funny, some of them are funny and pretty dark too.
The kind Shambles producer, Trent, filmed the fireside monologue (it is hard not feel a grotesque narcissism when performing to ten people in a back garden, but I got through it, raging ego intact. The only loss was a few hairs on the back off my hand, sacrificed to the raging fire as I gesticulated wildly). [Producer's note – We're going to put this gig up online for Patreon supporters to watch soon. Sign up now!].
And now it is Thursday and my book has fully escaped, to be picked up, perused, purchased or put down with disinterest or disdain. No fires today, but a signing  in my childhood bookshop in Chorleywood and then to Our Bookshop in Tring, then to North England, Scotland and Wales over the next few days. Let public transport not fail me.
————————————————————-
Order signed and dedicated copies of The Importance of being Interested here.
100 Bookshop tour dates are all here.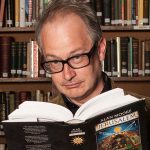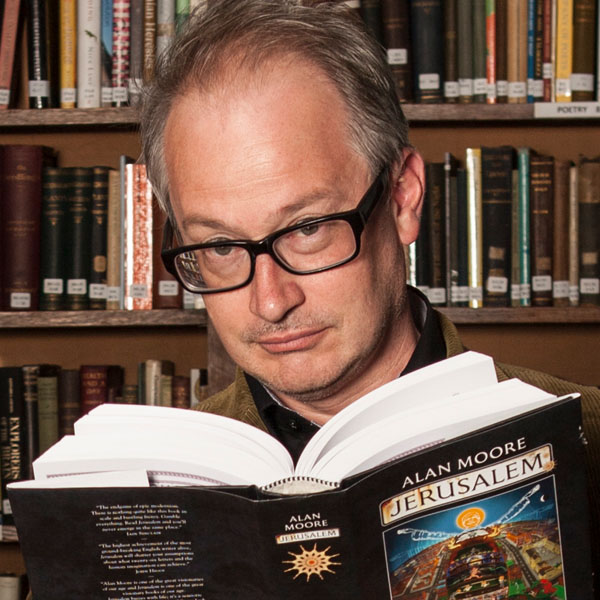 Robin Ince is a multi-award winning comedian, writer and broadcaster.  As well as spending decades as one the UK's most respected stand-ups, Robin is perhaps best known for co-hosting The Infinite Monkey Cage radio show with Brian Cox.  For his work on projects like Cosmic Shambles he was made an Honorary Doctor of Science by Royal Holloway, University of London. His latest book, The Importance of Being Interested is out in October 2021.
If you would like to reuse this content please contact us for details
Subscribe to The Cosmic Shambles Network Mailing list here.