Beautiful Days at Beautiful Days
Robin Ince's Blog
A jolly fine time at the Beautiful Days Festival full of mac and cheese, music and inflatable hammers.
First things first, there were enough toilets.
And they were usually clean and they usually had toilet paper.
This immediately elevates an outdoor music festival above the humdrum.
Standing for half an hour with increasing pressure on the bladder or worse and then entering a cubicle spattered with barely digested falafel and hog roast can really take the edge off a weekend in the country in the company of your favourite bands.
As Beautiful Days sprang from the mind of The Levellers, a band who have played more festivals than you've had badly applied facial glitter, you can see how they understand the needs of a festival goer. I saw The Levellers in 1989 at Opera on the Green, a gloomy venue near the pet shop in the old Shepherds Bush shopping centre. There were barely twenty of us there, but we windmilled and stomped across the dance floor. [Opera on the Green was also a regular location for The Bill, usually in episodes involving a drugs bust in a clubland].
I have played Beautiful Days once before. I brought my father-in-law. His first and only festival experience. We only stayed a couple of hours, so for him it's all Bourbon biscuits and a nice cup of tea in a port-a-cabin. From my brief trip I got the sense that this was a proper festival, a gathering of passionate people who like a drink, enjoy dancing exuberantly and aren't arseholes. The kind of festival where you can turn to a stranger and engage in a conversation about how good the band you just watched were wonderful. Where on a muddy day, people look behind them to check everyone else, friend or stranger, is making it through the mire unimpeded. There is camaraderie. "If you chose to come here, you must be alright".
In the thirty years I have been going to festivals, like everything else in the entertainment chain, the commercialisation has dented the passion. A festival has become one of the appointments of the summer, just something that you do, like a stag weekend in Prague, when you only notice the architecture when you're using it to prop up your vomiting. People talk all the way through the bands until they play the one hit single they know, then they sing along in an ironic caterwauling voice that drowns out the joy even more. It's a seventy two hour purchase of an imagined counterculture before washing it off at the first Little Chef on the route home.
The Cosmic Shambles Network relies on your support on pledges via Patreon so we can continue to provide great, new, exciting content without the need for third party ads or paywalls.
For as little as $1 a month you can support what we do and get some great rewards for doing so as well. Click the Patreon logo to pledge or find out more.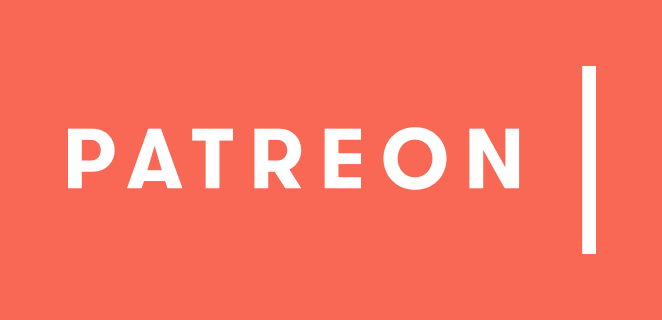 The T shirts on the thoroughfare of Beautiful Days were Manic Street Preachers, Dead Kennedys and lots of Levellers obviously, plus a man who was splendid in a Cliff Richard T shirt and seemed omnipresent.
Beautiful Days was a joy, even when it was pissing down and it didn't piss down any harder than when The Stranglers sang Always the Sun, the chorus sung heartily by the audience in a delightful spirit of denial of their soddenness. The Stranglers delivered a powerful and packed set, playing so fast that they briefly stopped for an onstage conflab as they realised they had time to fit in an extra song or two. The rain added to our feeling of rebellion, nature, you may drench us, but you will not impede our pogoing. Hanging Around was voted best song of the festival by my eleven year old son. Our post pogo pizza was the only culinary disappointment of the festival and our wait for dough meant we missed most of Skunk Anansie who were many people's stand out set of the weekend. I could have done with a whole cover of Highway to Hell, but even half a cover of AC/DC by Skin creates a twenty four hour tinnitus that remains as we listen to the raindrops on our tent canvas and hope the groundsheet is secure.
The doughnuts make up for the poor pizza and restores our faith in flour goods.
She Drew the Gun are politically impactful and melodically mighty and their songs of austerity, sisterhood, resistance and comradeship give a needling of adrenaline for the societal fights ahead.
Grace Petrie's live set similarly punches up, aiming blows at those who peddle hate to fulfil their political lusts, the penny dreadful De Sades who watch Salo with a laugh track. She has always been a strong live act, but her current sound is her strongest yet.
The macaroni cheese, both with thyme crust and without, was voted delicious.
I pottered off to prepare for my set in the theatre tent and then drank tea with Graham Fellowes and talked Jilted John and the Orkneys. [also, apologies to Graham for overrunning by fifteen minutes and thank you to the audience who were lovely, it's always tricky doing the first gig after a few weeks off].
Ziggy Marley was voted band of the weekend by my eleven year old and was a close second to The Strangers for me.
The vegan pasty did not skimp on filling.
Sunday's fairy tale costume parade was filled with magnificent make do and mend manitous, wolves and walking gingerbread houses. The Membranes and Clare Pilling Choir were the last thing I saw on the main stage. The performance persuaded me to buy their latest album, swayed both by the exuberant mix of choir and cacophony and John Robb's lyrics encompassing dark energy and supernovae.
The raspberry muffin was moist, but not sticky.
[Also this weekend, I learned not to hand an inflatable hammer to a two year old when your son has a full cup of hot chocolate. My rucksack is aromatic. I am not sure what ailment bouquet of sour milk and cocoa powder is meant to deal with, but it might be taking the edge of my sciatica].
Final song of the festival was Trail of the Lonesome Pine sung by Lucky Dog theatre company at the end of their Laurel and Hardy cabaret. We departed beatific.
Beautiful Days is bloody lovely, this disconnection from the toxic babble that can reignite hope in human potential through bad dancing and Otter ale.
Robin is on tour in November with Chaos of Delight visiting Exeter, Penzance, Edinburgh and beyond. Robin hosts Nine Lessons and Carols for Curious People in both London and Salford at Christmas time. Tickets for all here.
Festival pics via Beautiful Days website. Grace Petrie by Steve Best.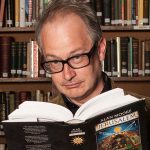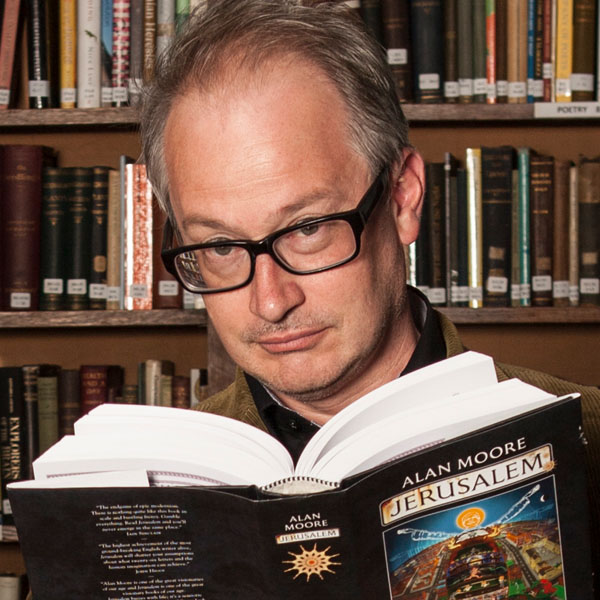 Robin Ince is a multi-award winning comedian, writer and broadcaster.  As well as spending decades as one the UK's most respected stand-ups, Robin is perhaps best known for co-hosting The Infinite Monkey Cage radio show with Brian Cox.  For his work on projects like Cosmic Shambles he was made an Honorary Doctor of Science by Royal Holloway, University of London.
If you would like to reuse this content please contact us for details
Subscribe to The Cosmic Shambles Network Mailing list here.
The Cosmic Shambles Network relies on your support on pledges via Patreon so we can continue to provide great, new, exciting content without the need for third party ads or paywalls.
For as little as $1 a month you can support what we do and get some great rewards for doing so as well. Click the Patreon logo to pledge or find out more.