The Books From Around the World Challenge
Robin Ince's Blog
Now I have finished the 100 Bookshop tour, I need a new task.
Hopefully Brian Cox and I will be out on tour across the world, dystopian pandemic narrative permitting, and also making some new podcasts soon (it has been too long) and I should be writing another book (I have three in various stages of early chaos), plus An Uncanny Hour will return soon, but I better create something else too. 
My 2022 bonus endeavour is to read a book by an author from every tour destination.
I want to try and mix it up as much as possible. It does not have to be fiction, the factual, the poetic, young adult or children's book. I would like to try and make sure the list is diverse from the perspective of ethnicity, sex and sexuality. It can also be a book set in the destination
Hopefully, I am roping in a few bookshops as advisors including Forum books in North East England, Portobello Books in Edinburgh, Red Lion Books in Colchester, Beerwolf Books in Falmouth and No Alibis in Belfast. It would also be good to have a nominated independent bookshop in each destination, too. 
The rules are that no book can be over 300 pages long and that is pretty much it. 
The first few destinations include Belfast, Lewes, St Albans, Scunthorpe and Stockton.
Then, Brian and I were meant to be in New Zealand. These dates have been postponed, but I would still like to get some recommendations for Dunedin, Christchurch, Wellington and Auckland.
Recommendations so far
Scunthorpe – Jack's Return Home by Ted Lewis
St Albans – I think Lissa Evans was or is based in St Albans, Stephen Hawking spent quite a few of his early years there and Michael Morpugo was born there.
Belfast – Judith Hearne by Brian Moore. Some Robert McLiam Wilson was recommended, but over 300 pages so far.
Dunedin – I am reckoning this is the time to read Janet Frame
Christchurch – I think this could be Ngaio Marsh, which of hers would you recommend?
Wellington – Katherine Mansfield?
Auckland…
I know very little about Jacquie Sturm, so am ready for advice
Hopefully destinations will include Reyjavik, Pittsburgh and Oslo.
Let the project begin.  #Readaroundtheworld
If you would like to recommend books, and I would like you to,  please only recommend authors from the destinations mentioned so far. Thank you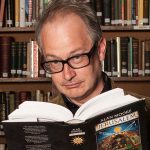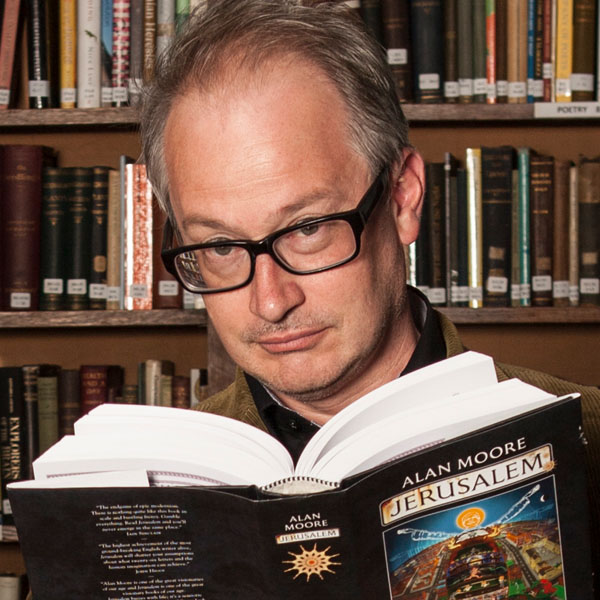 Robin Ince is a multi-award winning comedian, writer and broadcaster.  As well as spending decades as one the UK's most respected stand-ups, Robin is perhaps best known for co-hosting The Infinite Monkey Cage radio show with Brian Cox.  For his work on projects like Cosmic Shambles he was made an Honorary Doctor of Science by Royal Holloway, University of London. His latest book, The Importance of Being Interested has just been released.
If you would like to reuse this content please contact us for details
Subscribe to The Cosmic Shambles Network Mailing list here.