A Bookshop as Artwork
Robin Ince's Blog
Wednesday is another paperwork morning.
Hopefully, Brian Cox and I will be back on tour in New Zealand and Australia from February. How strange it will be to board a plane again. I fill in the forms that will hopefully allow me entry to entertain and proselytise science in the southern hemisphere.
I briefly see my wife, but not for long enough to disturb her. The minutes of the meeting of the week so far are read and then I take the train to Farnham. A woman on the train is humming one of those tunes that you hear hummed in a horror movie before the sweetly smiling person reveals that they have bludgeoned everyone to death. Later, she will tell a friend not to be surprised by her when she disembarks as she is wearing lurid leggings for her yoga class.
The next day I see the news headline "Lurid Floral Yoga Massacre", but only in my head.
I have never wandered around Farnham before. I have usually arrived in darkness to play the theatre or get a lift to the Phoenix in Bordon, a now station-less town that goads those trapped there with a Station Road. The Phoenix is a lovely dinky venue . It looks like the sort of building auditioning for the part of an asylum in low budget movie where a former cast member of  Baywatch gets top billing and first killing. I am not going there tonight though.
Walking straight from the station I collide with the Oxfam Bookshop. It looks dangerously alluring and is beautifully laid out, but I don't spy much, eying up a JG Ballard short story collection that I am sure I have in some form or other and a book by Idries Shah on the Sufi way. I remember that I bought a few of his books after watching him on an episode of One Pair of Eyes. I manage to deny myself this volume as my mind explains to me that I haven't started the other three books I have of his yet – a rare victory. My eyes flit over the fiction section.
OH.
Turns out I need two books by Janet Frame, two by Borges, one Jean Rhys that I think I have already, Luckenbooth by Jenni Fagan, Marilynn Robinson's Housekeeping, Monique Roffey'a The Mermaid of the Black Conch and a few more.
That's my holiday reading sorted.
What holiday?
The Blue Bear Bookshop is a few doors down.
It really is a bookshop that exists in a dream.
It is bookshop as artwork.
Even Vanity Fair's set dresser would not be able to create such a space on the cusp of magic.
It is so alluring it could be devilishly made by a witch out of candy.
It is made to bathe in books and it is a space in love with books.
The shop is named after Walter Moer's The 13 and a 1/2 lives of Captain Bluebear. In an almost moment of synchronicity, but out by a day, I was first recommend this book by my voracious reader friend Katherine who, the day before, celebrated five years without cancer with a new tattoo (indeed, as far as I know, a first tattoo). She is one of my oldest friends and science's success and her fortitude means I am a happier human.
I eat Peanut and Banana cake and drink tea. Coffee remains out after my espresso pains of the week before. The shop has achieved that fine feat of having no chairs that match. There is a cafe in the Blue Mountains some miles out of Sydney that achieved that grand ambition of having a vast multitude of cups and saucers but none that matched, a great feat of crockery collecting or a terrifying achievement of china cup or saucer violence.
I enjoy my 110 minutes with the audience, including some Minchkins who have been delighting in the recent concerts of Tim. A flash of the timetable and I realise I must rush to the station.
I drink alcoholic ginger beer (thank you, Esme) and read of mermaids.
————————————————————-
London Book Weekend begins on Friday at Brick Lane Books (330pm), then West End Lane at 6pm and on. . All Tour dates here.

Order signed and dedicated copies of The Importance of being Interested here.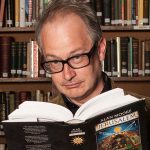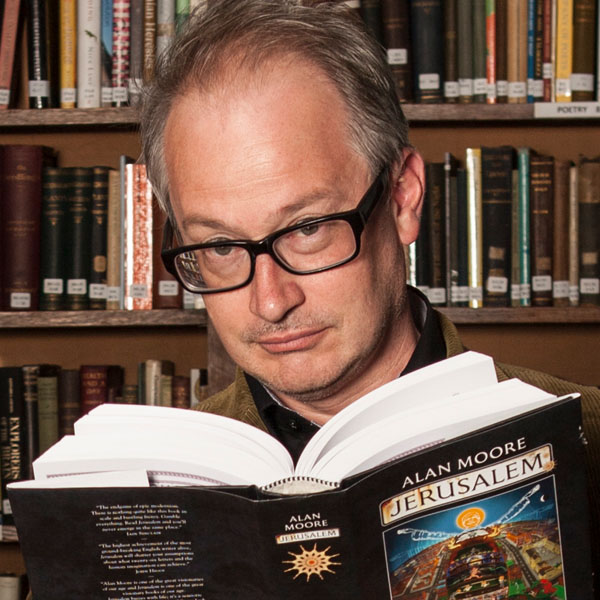 Robin Ince is a multi-award winning comedian, writer and broadcaster.  As well as spending decades as one the UK's most respected stand-ups, Robin is perhaps best known for co-hosting The Infinite Monkey Cage radio show with Brian Cox.  For his work on projects like Cosmic Shambles he was made an Honorary Doctor of Science by Royal Holloway, University of London. His latest book, The Importance of Being Interested has just been released.
If you would like to reuse this content please contact us for details
Subscribe to The Cosmic Shambles Network Mailing list here.