More of What I've Been Reading on Tour
Robin Ince's Blog
Robin Ince is on tour, which means lots of time on trains, which means lots of time for reading. Here's what he's recently enjoyed.
David Bowie Made Me Gay by Darryl W. Bullock
At times, I found myself feeling like the country boy having his first day in the big city after dark, oh my naivety. "Of course, they are not just dancing in the prison during the Jailhouse Rock, in fact they're not dancing at all, they're…oh I see." The book is a brilliant education, a course in the LGBT influence on popular music and, by dint of that, popular culture as a whole, throughout the twentieth century. The story of flamboyant piano players, volcanic blues singers and gay country and western. I was perpetually putting it down so I could find the songs that were being written about. The tragedy of the drugs, drunkenness and abuse of many of the greats and wrongly forgotten in the early part of the century is replaced by the tragedy of those cut down by AIDS in the latter part. On top of that, so many artists who were adored as live acts or admired as composers, but ignored by the big labels because their honesty about their sexuality was not deemed viable. Until I read about this I knew nothing of the early gay country and western pioneers such as Lavender County, Edward the Seventh's favourite female impersonator or just how many nonsense lyrics weren't nonsense at all. The genitalia section of my slang dictionary has grown considerably in the last few days. Also, if you needed any more evidence to discourage you from listening to your old Bill Cosby records, you'll find a story in here of how he damaged a folk singer's career by ensuring rumours of her lesbianism were spread widely "in the industry", so producers were aware she did not have the family values required for middle American television.
Amongst the history and lyrical revelations, it is also littered with beautiful quotations, such as Chris Williamson's, "And if you need my voice, it is there, and I will help you find yours". I am listening to Chris Williamson much more now.
Hello World by Hannah Fry
I wish the machines would hurry up and take over, the narcissistic organic matter seems to making a right pig's ear of it. Hannah Fry's latest work is a book predominantly looking at the advantages and disadvantages of programmed algorithms over the decision making that arises from nature and nurture. She writes fluidly and fluently and is adept at unearthing just the right anecdote to illustrate or introduce the science and the attached ethics in each chapter. I was particularly taken by the experiment that used volunteer nuns in research into Alzheimer's as they are a cultural group whose lives and experience do not wildly deviate. Then again, I may just be drawn to nun based research due to an early introduction to Black Narcissus as I remember being fascinated by the search for the possibly "God spot" of the brain using fMRI and Carmelite nuns thinking Saintly thoughts. The book frequently illustrates our worrying inconsistencies when believing we are being objective both in the justice system and with medical matters. The book is breezy, but troubling, too. You should listen to Hannah when we chatted with her on Book Shambles too about this very book.
Wally Funk's Race for Space by Sue Nelson
Wally Funk is chutzpah personified. Sue Nelson's book is a road trip, a biography and a delightful story of a growing friendship. Wally Funk was one of the Mercury 13, a group of outstanding female pilots who could have been the first women on the Moon if it wasn't for the archaic attitudes of the American Empire. Wally is an adventurer who, like all the best Saturday Serial heroes, laughs in the face of danger. Sue Nelson first met her when making a BBC documentary, Right Stuff Wrong Sex. Sue captures her perpetual irrepressibility, which at times is clearly wearing, but such moments of consternation are soon erased by the sheer joie de vivre, whether she is swerving, unbelted, as she multitasks whole driving or leaping out of moving cars. I knew nothing of the privately funded women into space programme until I read this book. There is much to fascinate here, from Wally's record breaking flotation tank session to nonchalance when it comes to barium enemas. It is revealing on the nobility of Valentina Tereshkova, the first woman in space, who, to avoid getting a technician into trouble, allowed perpetual rumours of her supposed inadequacies and misjudgments to circulate. Rather than female failure, it was male ineptitude that almost killed her on that first mission, but of course the failure of nerve of a woman was more comforting in the Y chromosome atmosphere. What comes across most forcefully is what a tragedy it was that NASA did not work towards a woman on the Moon and an equality in the space race, not for tokenistic reasons, but because people like Wally Funk would have magnified our fascination and may well have drawn out more sides of the story of what it is to be a human in space.
I have also been reading the first two editions of Alan Moore and Kevin O Neill's new League of Extraordinary Gentlemen, their final comic book work, which sees them creating rip roaring adventures made up of every influence they scraped out of the comics and newspaper strips they splashed their pennies on when they were boys.
I am also rereading Jason Heller's Strange Stars, a brilliantly elucidating look at the influence of science fiction of the pop and rock world bookended by Bowie's Space Oddity and Ashes to Ashes.
Also, eighty pages into Margaret Wertheim's The Pearly Gates of Cyberspace – A History of Space from Dante to the Internet, and I think it is the most pleasingly provocative book I have read in a while.
Robin's book, I'm a Joke and So Are You is out now.
The Cosmic Shambles Network relies on your support on pledges via Patreon so we can continue to provide great, new, exciting content without the need for third party ads or paywalls.
For as little as $1 a month you can support what we do and get some great rewards for doing so as well. Click the Patreon logo to pledge or find out more.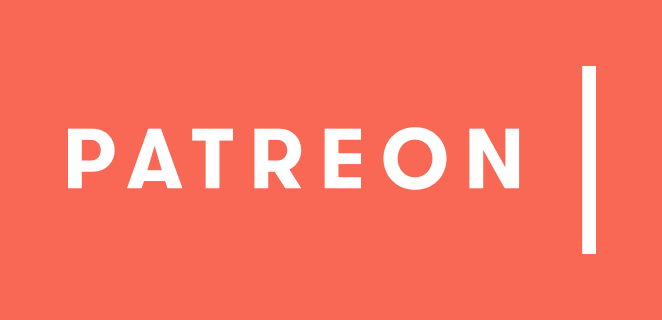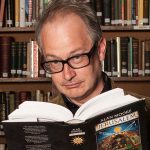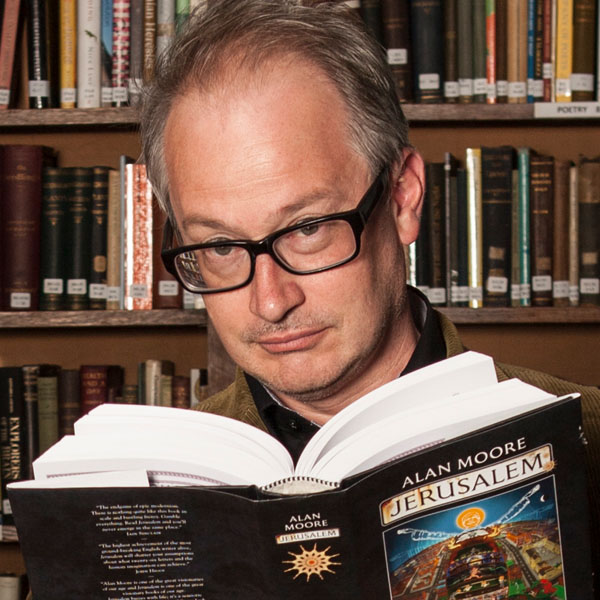 Robin Ince is a multi-award winning comedian, writer and broadcaster.  As well as spending decades as one the UK's most respected stand-ups, Robin is perhaps best known for co-hosting The Infinite Monkey Cage radio show with Brian Cox.  For his work on projects like Cosmic Shambles he was made an Honorary Doctor of Science by Royal Holloway, University of London.
If you would like to reuse this content please contact us for details
Subscribe to The Cosmic Shambles Network Mailing list here.