Signals
presented by The Cosmic Shambles Network and Footprint Theatre
The Cosmic Shambles Network is excited to announce a collaboration with Footprint Theatre on a new comedic play about our place in the Universe.
At the Edinburgh Fringe Festival in 2018, Shambles producers Trent and Melinda Burton were having a quick lunch when they were handed a flyer for a show. In fact they were handed flyers for approximately 2.1 million shows because that's how Edinburgh works. In between Book Shambles Live and benefit gigs and Chaos of Delight and other such things, Trent found an hour to go to a few of these shows, one of which was 'a new comedy that asks how it feels to be lost in the cosmos'. It seemed relevant to his interests. It was called Signals and was created by a young, northern UK theatre group called Footprint Theatre. After the show, Trent dropped them an email suggesting they all find some time for a coffee before the end of August.
"We're always looking for fresh new voices and talent to work with at The Cosmic Shambles Network", Trent says, "And there was something about Signals that really grabbed me. Obviously the marriage of science and art is what we do at Shambles, but it wasn't just that, or that it was interesting and funny, which it is, but it was the restraint and nuance in the storytelling. They weren't afraid ambiguity and that's something that I find is increasingly rare in young writers and performers. And if science itself is anything, it's a warm embrace of the unknown. Neat bows aren't always available".
And so we're delighted to welcome the Footprint Theatre gang, Eve Cowley, Immie Davies, Elin Schofield and Isaac Whiting, to the Shambles family. Together we have developed the show further, consulted with some of our astronomical colleagues and grown Signals a little from the show it was in Edinburgh. And we're excited to be bringing the end result to new audiences all over the UK, in studios, theatres as well as at a number of major festivals where the show will be paired with some fantastic panels and talks by some of the top space scientists from around the world.
* * * *
Set in the control room of a remote radio telescope, Signals follows two astrophysicists and their search for alien life over the course of a number of years. At its heart, it is a play about searching for meaning in a world we may never truly understand; about the simultaneous duality of the insignificance and significance of every day interactions, and about looking up at the sky through a telescope only to realise we are microscopic. Like Beckett met Sagan and they shared a quiet coffee together before hitting the gin hard.
A comedy that asks how it feels to be lost in the cosmos with only each other and a few Jaffa Cakes for company.
​Footprint Theatre is an emerging northern company creating work through a combination of devising and new writing. They were founded in 2014 by a group of students at the University of Sheffield. They were shortlisted in 2018 for the New Diorama and Underbelly Untapped Awards.
Full tour and festival dates for Signals and associated talks will be available soon.
Created by Footprint Theatre. Written by Eve Cowley, Immie Davies, Elin Schofield, Isaac Whiting with additional material by Trent Burton and Melinda Burton. Produced and Directed Footprint Theatre and Trunkman Productions. Starring Eve Cowley and Immie Davies.
Original Production directed by the Creators. Design by Benjamin Thapa. Produced by Trish Roberts. Assistant Producer Polly Sculpher. First performed as part of Sheffield Theatres' Making Room Studio Takeover 2018.
The Cosmic Shambles Network relies on your support on pledges via Patreon so we can continue to provide great, new, exciting content without the need for third party ads or paywalls.
For as little as $1 a month you can support what we do and get some great rewards for doing so as well. Click the Patreon logo to pledge or find out more.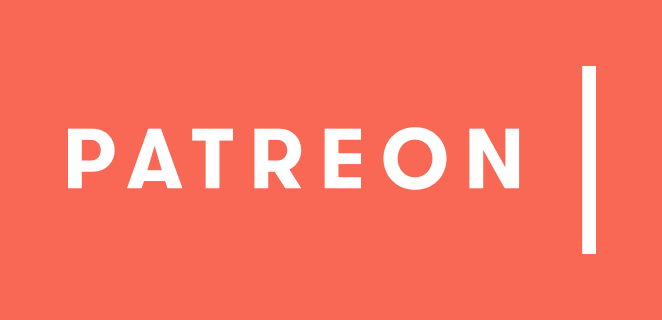 If you would like to reuse this content please contact us for details
Subscribe to The Cosmic Shambles Network Mailing list here.