Book Shambles LIVE
At the Royal Albert Hall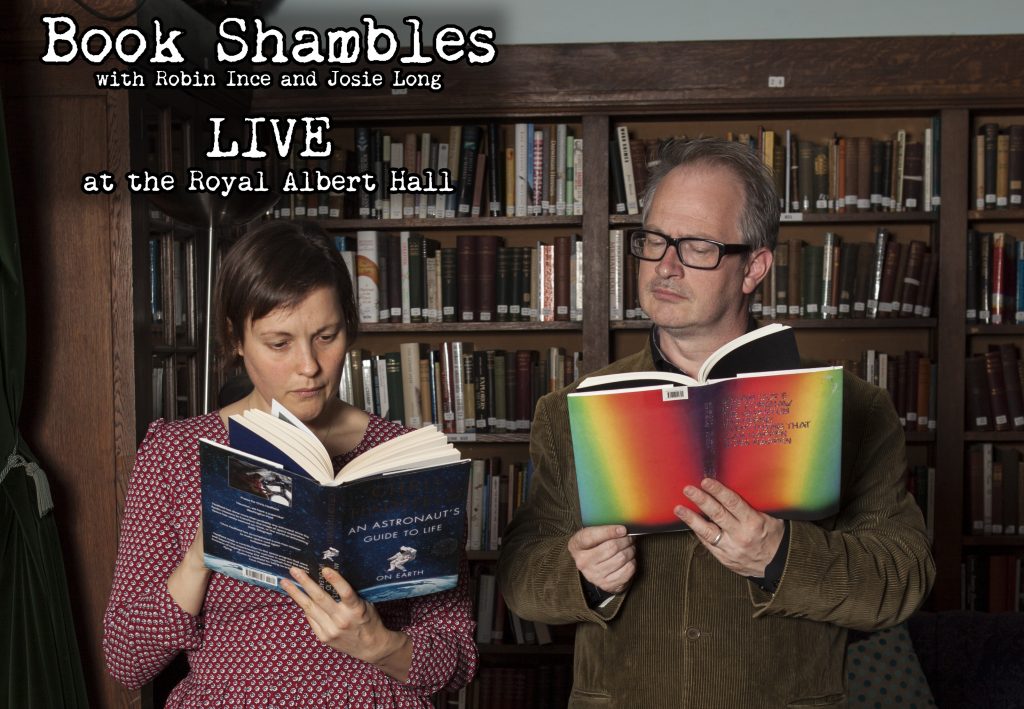 Next year, as part of the Festival of Science at the Royal Albert Hall we'll be recording four episodes of Book Shambles LIVE in the famous Elgar Room. It will be recorded over two nights, with two guests per night, on June 4th and June 11th 2018.
And these will be 'traditional' episodes too; Robin and Josie hosting with one guest for an hour. Then we'll have an interval, sign some books if you like, and come back for the second episode.
The theme of RAH's first Festival of Science is space, so all our guests will be on theme and are set to be some of the best science and science fiction writers around. Our first announced guest is solar scientist, Sky at Night presenter and author of 15 Million Degrees, Professor Lucie Green. Our other guests will be revealed in due course.
Tickets are rather limited and you are not going to want to miss this!
Each episode will later be edited and released as a Book Shambles podcast.
Royal Albert Hall
Kensington Gore
London SW7 2AP
Doors 7pm, event start 8pm
All tickets are £16.50
You can get tickets here for June 4th and here June 11th.