A Lazy Thursday
Robin Ince's Blog
A lazy Thursday, just one bookshop event and an interview with Scala Radio, leaving time for mermaids and Krakens.
I browse around Redruth which has a plenty of charity shops to roam. The books have built up quickly, so for the sake of sciatica I must be careful. Some of them are the sort of dishevelled, cracked pottery and multiple knitting pattern arcades (with a few murder mags about Fred and Rose West near the Toby Jugs) that suggest the possibility of something wonderful. I am relieved that I walk out of all of them unburdened. I look in the antiquarian bookshop, which also has a dazzling array of comics, and talk with the owner of how the internet has buggered up the book market. I am tempted by a copy of Colin Wilson's Uri Geller Phenomena signed by the author but, for once, resist the lure of yet another Colin Wilson book. The beautiful colour anthology of some of EC comics' gorier spreads is also returned to the shelf.
After the Scala interview I race to the station and arrive in Falmouth in time to look around the Maritime Museum and its current Monsters of the Deep exhibition which combines reality and the monsters that grew out of the sailors' rickets wracked brains. I never knew there were Mermomnks as well as Mermaids. My wife's family in the north east apparently owned a mermaid  — a dried monkey glued on to wretched fishtail I believe. Apparently, they sold it to a hairdresser in North Shields. There was also an exhibition of the warmly disturbing work of Viktor Wynd including a mermaid that would have undoubtedly drawn in a greater number of seamstresses for a perm if purchased by a salon. Exiting through the gift shop, I was pleased to see one of Wynd's pocketbooks – this one highlighting the surrealist artist Ithell Colquhoun. I bought a copy for me and one for Stewart Lee but later found out he had it already.
GOOD.
I wanted two.
I thought I would have to go to a chain coffee shop but fortunately noticed a sign outside St George's Arcade for Rubicund's Radical books and coffee shop. The slice of orange cake was sublime and I approached a transcendent moment as I sipped coffee and sat at at a table outside the shop window which was displaying Tom of Finland and a Robert Mapplethorpe book.
I remember going to my first Robert Mapplethorpe exhibition when I was 18 with my pals Carolyn and Heather, I felt grown up.
To Beerwolf.
I had now lost my transcendent moment and started to feel a little on edge and on the outside.
The bar was very jovial and I hear a critical voice berating me and wondering if I am on the verge of mockery some days when I am alone in a room that is gregarious.
As usual, Beerwolf was stocked with treasures (annoyingly, there was a large Ralph Steadman book that I really wanted but knew it would be the volume that would sink me). I have known Dom and Alice who run Beerwolf since they used to run a stall at the End of the Road Festival. They are good people who run a lovely thing.
My existential anxiety was chewed up and spat out (into a hanky, obviously, I'm not a monster) and I enjoyed my engagement with the audience. Yet again, the kindness of Cornwall, Karl and Verity in the front row told me not to worry about the trains, I could get a lift to Redruth.
I left with two new Ursula K le Guins, a Rebecca Solnit and Sue Prideaux's book on Nietzsche.
On the journey to Redruth, Karl told me of his new ambitions now he was in his mid-30s and I told him of how I had found new ambitions at a similar time in life after punching a melon until it exploded.
————————————————————-
Next week's gigs include The National Space Centre in Leicester on 5th November and The Berkamsted Book Festival with loads of guests including Mark Steel, Alexei Sayle, Pragya Agarwal and Natalie Haynes on 7th November. All Tour dates here.

Order signed and dedicated copies of The Importance of being Interested here.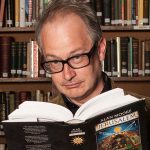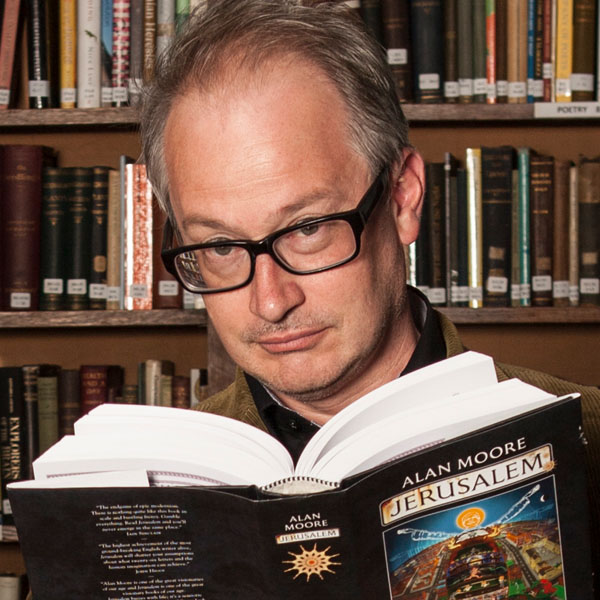 Robin Ince is a multi-award winning comedian, writer and broadcaster.  As well as spending decades as one the UK's most respected stand-ups, Robin is perhaps best known for co-hosting The Infinite Monkey Cage radio show with Brian Cox.  For his work on projects like Cosmic Shambles he was made an Honorary Doctor of Science by Royal Holloway, University of London. His latest book, The Importance of Being Interested has just been released.
If you would like to reuse this content please contact us for details
Subscribe to The Cosmic Shambles Network Mailing list here.