The Berko Book Festival Day
Robin Ince's Blog
Today I have four events, but the commute is easy as I merely need to walk across corridors to get between them. My main talk is 10.15am, an early start for vivacity and inspiration.
I have a reasonable number of people considering how early it is and my mind happily surprises me by going into full throttle without a spluttering start. The speed of change in mental temperament is an intriguing thing to me. I can be tired or melancholy or anxious, but making rapid connections to all the ideas that I have fizzed up in my head is where I am most content, I have never carried the fog of any offstage mood with me onto the stage, a benevolent Hyde lives in me. The question are rich and varied. Having talked a little of Jocelyn Bell Burnell and women in stem, a 90 year old woman comes up to me and explains that she was not allowed to do science at school, but was instead pushed into languages and became a diplomat rather than a cosmologist. Jocelyn Bell Burnell was not meant to study science either. It took her dad furiously confronting her headteacher and demanding that she was allowed to study what she wished to.
Fortunate for us, she remains an inspiration.
The books sold out quickly, this was a relief as I went straight from my own world into interviewing  Mike Brearley, the hugely respected English cricket captain and psychotherapist. He is a very thoughtful human and I would recommend any of his books whether you like cricket or not, in particular On Form which is where we mainly focused our conversation. During test series he would often have therapy 5 times a week, before the sporting day began. We talked of racism in sport, political personalities and Bob Willis. Afterwards, we briefly spoke of ventriloquism from a Freudian perspective (the only way with ventriloquism).
Now, I had a break until my next back to back interviews with Claudia Hammond and AL Kennedy. The green room was increasingly energised by the presence of Isy Suttie, Linda and Alexei Sayle and eventually Mark Steel, he was not really sure what he was meant to be doing and then hastily made notes when he realised he was in discussion with Alexei. I supported Alexei a couple of times on the South Bank in London. His producer rang me apologetically and asked I might be prepared to be his support act or if not was beneath me.
Of course it wasn't.
Alexei is one of my inspirations and it was an honour to go on before him (successfully one night, less successful the next. Why, I do not know, perhaps if Mike Brearley had been then there he could have explained the difference in form).
I was predominantly talking with Claudia about her most recent book, The Art of Rest. As Claudia commented, it is one of the many arts that I have not mastered myself. Claudia is always an easy interview, her answers are long, informed and witty, so there is little to do but provoke the next reply. The moment I finish Claudia's interview, I move to another room to talk to AL Kennedy and much of the front row do the same. If you ever get the chance to watch AL Kennedy read her own work, you most definitely should, it is a masterclass, but there is none of that today. We talk of the art of writing and why she no longer writes articles for British magazines, but does for German magazines (and why Germany's cultural possibilities can be so much richer as it has seen the grotesque cost of inhumanity). It ends on a poignant note as she recalls how her mother still jumps when she hears a loud bang as it reminds her of when the orphanage next to her childhood home was bombed. AL reminds us of all the other mothers in the world , in so many countries, jump when they hear a loud bang, living in constant expectation of confrontation. I decide not to lighten the mood.
Now, the rush begins, the easy day of commute is over as I have to get a train to Darsham for the Southwold Book Festival where I will be speaking at 11.15am the next day.
The taxi driver at Darsham is surprised by me as he was expecting a woman.
I will be what you wish me to be.
He proudly asks if he noticed how fast he was going when we were on the main road.
When he tells me the speed I am glad I was oblivious, one distracted nocturnal swan and we would have been toast.
I arrive at the hotel at 10.15pm where a meal is nearing the end. I look on with envy at the bowls freshly emptied of custard. We talk of ghosts and Simon Heffer and, in lieu of custard, I drink white wine hastily.
Everyone retires. I lie in bed watching the Bill Murray movie St Vincent and eating complimentary shortbread.
————————————————————-
All upcoming tour dates here.

Order signed and dedicated copies of The Importance of being Interested here.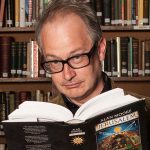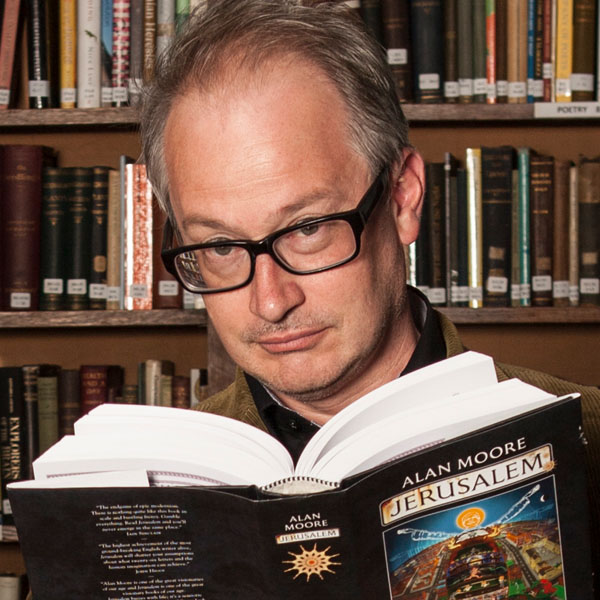 Robin Ince is a multi-award winning comedian, writer and broadcaster.  As well as spending decades as one the UK's most respected stand-ups, Robin is perhaps best known for co-hosting The Infinite Monkey Cage radio show with Brian Cox.  For his work on projects like Cosmic Shambles he was made an Honorary Doctor of Science by Royal Holloway, University of London. His latest book, The Importance of Being Interested has just been released.
If you would like to reuse this content please contact us for details
Subscribe to The Cosmic Shambles Network Mailing list here.